India
Indian Citizens Applying For Vietnam Electronic Visa in 2022 – Concerning Information
Travelers from India are increasingly flocking to Vietnam. Indian vacationers may find pleasant beaches and stunning scenery in a variety of Vietnamese locations, including Phu Quoc island, the capital city of Ha Noi, Da Nang beach, Ho Chi Minh City, and others.
Vietnam's E-visa programme began accepting applications in February 2017, easing the country's formerly cumbersome visa application procedure. Citizens of 82 countries, including India, may apply for and get a Vietnam E-visa electronically until the year 2022.
First of all, WHAT IS THE VIETNAM E-VISA?
The Vietnamese Immigration Department now offers an electronic visa option for international visitors called the Vietnam electronic visa (E-visa). Permission to enter Vietnam is granted with this document.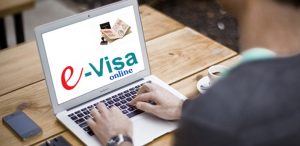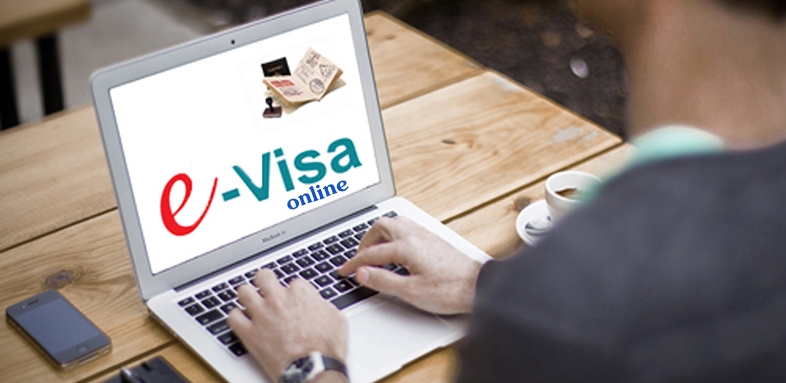 Second Question: DO INDIAN CITIZENS NEED A VISA TO ENTER VIETNAM?
Visitors from India who want to visit solely Phu Quoc Island and who intend to remain there for less than 30 days do not require a Vietnam visa. If you are an Indian citizen planning a trip to Phu Quoc, but plan to transit via any part of Vietnam, you will need a visa.
Every Indian resident travelling to another Vietnamese province or city is required to obtain a visa, but luckily, this visa may be applied for internet in India.
How long does an Indian e-visa for Vietnam remain valid for?
The maximum length of time an Indian citizen may remain in Vietnam with an eVisa is 30 days.
How many times can an Indian enter the country with an electronic Vietnam visa?
Indian nationals holding a valid Vietnam E-visa are only permitted one entry into the country. A valid Vietnam E-visa will become instantly void upon Indian departure from Vietnam.
UNDER WHAT CIRCUMSTANCES MAY INDIAN CITIZENS OBTAIN A VIETNAM e-VISA?
Indians must meet certain requirements, mostly pertaining to their passport, before applying for an electronic visa to Vietnam.
You need at least one blank page in your passport and it must be valid for at least six months beyond the visa expiration date.
The electronic version of your visa is required, but a printed copy must be carried at all times.
Exactly what paperwork is needed to apply for a Vietnam e-visa from India?
To apply for a Vietnam e-visa online, Indian citizens need the following documents:
Documentation of Citizenship (Passport) (valid for at least 6 months after your visa expiration date)
your credit card, debit card, or bank statement;
a digital copy of the biographical page of your passport;
a digital copy of your photo;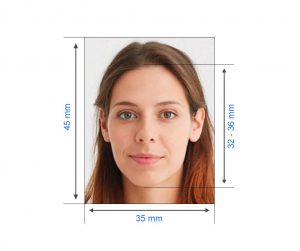 HOW MUCH DOES A VIETNAM E-VISA COST IN INDIA AND HOW LONG DOES IT TAKE TO PROCESS?
The cost of an e-visa for Vietnam might vary according on the processing time you choose.
Visas are typically processed in 3 to 5 business days with Standard Processing. There is no better deal than this.
If you need your eVisa quickly, you may pay more to have it processed in only one business day.
The most costly option is "Super Rush Processing," which guarantees a visa in only four business hours but costs a hefty sum.
Learn more about the Vietnam e-visa cost for Indians and submit your application now!
HOW LONG DOES IT TAKE TO APPLY FOR A VIETNAM E-VISA IF YOU ARE AN INDIAN?
Indian citizens may complete the Vietnam e-visa application in within 10 minutes. Indians need just submit an application; we'll handle the rest of the process.
Following the aforementioned processing period, we will notify applicants via email of the status of their E-visa application.
Answering the question, "HOW CAN INDIAN APPLY FOR A VIETNAM EVISA?
Applying for a Vietnam e-visa as an Indian citizen is a simple process. It involves three stages: https://www.vietnamimmigration.com/apply-vietnam-visa/
INITIAL STEP: Provide the following information (visa type, arrival port, arrival date, passport details, etc.) on the online application form. Next, attach a picture and a copy of your passport.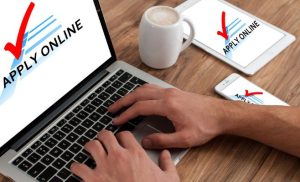 Second, use a credit or debit card to pay the service charge and government fee that will be assessed. A confirmation email for your visa order will be sent to you once you have submitted your order and payment. Our team will handle your Vietnam electronic visa application and email it to you once it's complete. Typically, emails are sent within 3 business days.
THIRD: Get your Vietnam e-visa from the Internet and print it off. The electronic visa must be shown upon entry.
Just go ahead and click this link to get started. When you are finished, send in the application and wait for your visa to come.
Don't forget that you may reach out to our support service at any time, including on holidays, by email at info@vietnamimmigration.com if you have any questions or need any help filling out your application.
IS IT POSSIBLE FOR AN INDIAN TO EXTEND HIS/HER STAY IN VIETNAM PAST THE PERIOD ALLOWED BY THE E-VISA?
If you are an Indian citizen and have already entered Vietnam with an E-visa, you may ask a Vietnamese company or group to sponsor your stay there. They may submit an application for a replacement visa to the Vietnam Immigration Office on your behalf. Rules for Indian citizens seeking extensions on their Vietnam E-visas are subject to change; if you have questions, now is the best time to get in touch so we can keep you in the know.
If an Indian citizen applies for an e-visa, does he or she have to enter Vietnam on the same day that was entered?
Your electronic visa's validity term will begin on the day your application is granted. If so, you may enter Vietnam without a hitch on any day throughout this window. Please note that regardless of the date you input, your visa will expire on the date you chose in your E-visa.
Can an Indian traveller use a different entry port to enter Vietnam than the one shown on their e-visa?
Absolutely not. Indian citizens who have been issued a Vietnam e-visa are restricted to entering the country exclusively via the airport or designated port of entry. To that end, choose your entryway with great care.
In the current E-visa application form, Indian passport holders may choose any of the following entry ports.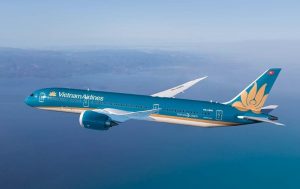 Some of Vietnam's international airports include: Cat Bi International Airport (Hai Phong), Cam Ranh International Airport (Khanh Hoa), Can Tho International Airport (Thanh Hoa), Da Nang International Airport (Da Nang), Noi Bai International Airport (Ha Noi), Phu Bai International Airport (Hanoi), Phu Quoc International Airport (Phu Quoc), Tan Son Nhat International Airport (Ho Chi Minh City), and Van Don Airport (Can Tho) (Quang Ninh province)
Landports
Some of the seaports in Vietnam are as follows: Bo Y Landport, Cha Lo Landport, Cau Treo Landport, Huu Nghi Landport, Ha Tien Landport, Lao Bao Landport, Lao Cai Landport, Moc Bai Landport, Nam Can Landport, Song Tien Landport, Tinh Bien Landport, Xa Mat Landport.
There are ports in Da Nang, Hon Gai, Hai Phong, Nha Trang, Quy Nhon, Ho Chi Minh City, and Vung Tau.
ADDITIONAL DETAILS INDIANS SHOULD REVIEW BEFORE APPLYING FOR A VIETNAM E-VISA
There is just one entry permitted with the Vietnam e-visa.
From the date of entrance requested on the application, the Vietnam e-visa is valid for a maximum of 30 days.
Visitors visiting Vietnam are required to have passports that are valid for an additional six months beyond their planned departure date.
As soon as the first 30-day period of your visa expires, you will need to renew it. If an authorised Vietnamese organisation or person requests a foreign national's admission, leave, transit through, and/or residency in Vietnam, the relevant Vietnamese authorities may give the foreign national a fresh visa in line with Vietnamese legislation.
For minors who are in possession of their own passport, an electronic visa application must be filled out in its entirety. Children under the age of 14 who are listed on their parents' passports must be included in the family's E-visa application.
It is mandatory for applicants to have a printed copy of their E-visa with them at all times.
Describe the format of a Vietnam electronic visa.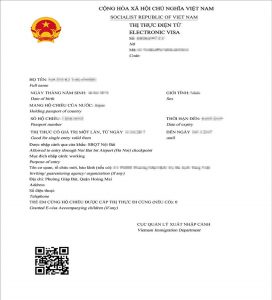 The following is an example electronic visa for Vietnam. This is a PDF document that contains all of the data necessary to apply for a visa.
What should an Indian do if they make a mistake on their Vietnam e-visa application?
If you have any queries about our application page for a Vietnam e-visa, we'd love to hear from you. Please call our customer service agents as soon as you notice you made a mistake inputting your information online. At any time, you may reach us at info@vietnamimmigration.com .
HOW TO VERIFY YOUR VIETNAM e-VISA STATUS AS AN INDIAN.
Indian nationals who apply for a Vietnam e-visa will obtain an e-visa registration number after their application has been processed. Your Vietnam e-visa order may be followed using this number. You may also get in touch with us if you have questions about the Vietnam E-visa status check process.
We have just provided complete details for Indian passport holders applying for an electronic visa to Vietnam. If you are interested in obtaining a Vietnam E-visa for your next trip, you need to pay attention to the aforementioned details. E-visas for Vietnam are now much easier to get for Indian citizens, and expedited options are available for those who need their visas quickly.