India
Tips For Indian Citizens Seeking A Vietnam Visa In 2022 – Tourist And Business Visa For Indians
Indian travellers and businesses visit to Vietnam may follow these below instruction to acquire Vietnam visa. Only Indian passport holders should read this comprehensive guide on getting a tourist or business visa for Vietnam. These details are invaluable for anybody organising a trip to Vietnam.
My question is:
Is a visa required for Indian citizens to visit Vietnam in 2022?
Yes. Indian nationals need a valid visa to visit Vietnam for any reason, whether business or pleasure.
Only citizens of 24 countries (not including India) are free from Vietnam's visa requirement. Indian nationals will, therefore, need a visa to enter Vietnam.
India passport holders must also fulfil the following entrance criteria for Vietnam in addition to those outlined by Vietnam in order to get access to the country:
Passport must be valid for at least 6 months after date of arrival in Vietnam;
Passport must have at least 2 blank pages.
Note that beginning in May 2022, Indian passport holders will no longer be required to provide proof of vaccination, a negative Covid-19 test, or proof of insurance in order to enter Vietnam. When entering Vietnam, Indian simply present passport and visa for entrance.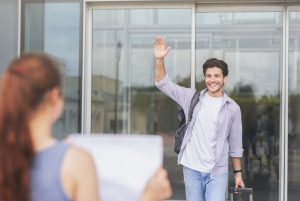 Does Vietnam provide visas on arrival or electronic visas for Indian citizens?
Yes. Only Indian nationals interested in obtaining a Vietnam business visa may do so at this time. The provision of tourist visas upon arrival has been revoked.
Indian nationals may now apply for a tourist or business visa to Vietnam entirely online.
Online applications for a Vietnam e-visa or visa on arrival are processed within a few days.
The Step-by-Step Guide to Vietnam Visa Application for Indian in 2022
It's important for Indian passport holders to note that the process for obtaining a Vietnam visa differs depending on whether they're travelling for tourism or for business. The exhaustive guidelines are provided here.
(A) Information for Indians Seeking a Vietnam Tourist Visa in 2022
It's possible that Indian nationals will have two options for obtaining a tourist visa prior to Covid-19, and they are:
Obtain a visa to visit Vietnam from a Vietnamese consulate or embassy,
E-VISA and VISA ON ARRIVAL are two options for obtaining a Vietnam visa while applying online.
However, at the present time, Indian passport holders may only receive a 30-day single entry tourist visa, which is provided in the form of a loose-leaf visa and must be obtained prior to leaving for Vietnam (it is known as Vietnam e-visa or electronic visa). Other categories of Vietnam tourist visas are not yet available again.
Using our service, you can apply for this form of tourist visa online in just 4 easy steps:
To apply for a visa to Vietnam online, visit https://www.vietnamimmigration.com/apply-vietnam-visa/ .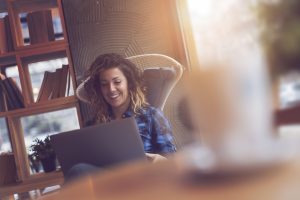 The second step is to apply for a visa and pay for it online, using a secure connection.
Third, after your application has been processed, your e-visa and a comprehensive reference to Vietnam's entrance criteria will be emailed to the email address you provided.
Your fourth step in entering Vietnam will be to print off your visa and present it to the Vietnam Immigration Officer.
(B) What you need to know about the Vietnam business visa for Indian nationals in 2022
Beginning in May of 2022, Indian nationals will have two options for applying for a Vietnam business visa:
Obtain a VISA ON ARRIVAL for business travel
Business travellers to Vietnam may now get an electronic visa (E-visa) for online processing.
To apply for a business visa to Vietnam, Indian nationals may use the same process outlined above to visit https://www.vietnamimmigration.com/apply-vietnam-visa/ .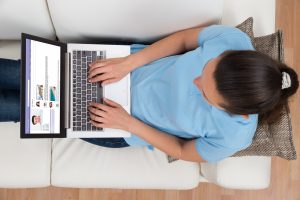 If you need a visa on arrival for business: Indian nationals are REQUIRED to have a sponsor firm in Vietnam. When we talk about the sponsor company, we're referring to the company you'll be working for or doing business with. This corporation will give invitation letter to establish your business objective.
You and your Vietnamese employer must take two procedures, as detailed below, in order to get a business visa for Vietnam.
First, one must get an approved visa letter for Vietnam.
In this phase, your sponsor firm will need to produce the following documents:
Form NA2
Form NA16
Certified company registration
Your sponsoring organisation will next submit your application to the Vietnam Immigration Department, which typically takes 5–7 business days to complete after receiving all required documentation.
If your application is accepted, your sponsoring firm will be sent a letter of approval for a Vietnam business visa.
Second, get a visa stamp for business.
At Vietnam's airports, a customs officer will stamp your passport with a valid business visa.
We've recently updated our instructions on how Indian passport holders may get a visa to visit Vietnam in 2022. We're here to assist whether you're looking for a vacation visa or a business visa for Vietnam. If you need assistance, please write to us at info@vietnamimmigration.com .