India
[Vietnam Tourist Visa for Indians 2022] A Comprehensive Guide to Obtain Vietnam Tourist Visa for Indian Travelers
Vietnam is becoming one of the most popular vacation destinations for Indians, not only because the cost of travelling to Vietnam is quite low, but also because there are many fascinating things to visit and do in this country. To visit Vietnam as an Indian tourist, you must apply for a visa. Follow this link for a full guide on obtaining a Vietnam tourist visa for Indians.
HOW TO GET FROM INDIA TO VIETNAM?
There are several direct flights connecting Indian and Vietnamese airports as of 2022. Vietnam Airlines and Vietjet Air, two of Vietnam's most popular airlines, have launched flights connecting these cities:
From New Delhi to Ho Chi Minh city
From New Delhi to Ha Noi
From New Delhi to Da Nang
From New Delhi to Phu Quoc
From Mumbai to Ho Chi Minh city
From Mumbai to Ha Noi
From Mumbai to Da Nang
From Mumbai to Phu Quoc
From Ahmedabad to Ho Chi Minh city
From Ahmedabad to Ha Noi
From Ahmedabad to Da Nang
From Hyderabad to Ho Chi Minh city
From Hyderabad to Ha Noi
From Hyderabad to Da Nang
From Bangalore to Ho Chi Minh city
From Bangalore to Ha Noi
From Bangalore to Da Nang
Indian visitors from New Delhi, Mumbai, Ahmedabad, Hyderabad, and Bangalore may take a nonstop trip to Vietnam, however Indians from other places can take a domestic flight to these aforementioned cities before connecting to a direct aircraft to Vietnam.
2022 VIETNAM TOURIST VISA FOR INDIAN TOURISTS
Indian tourists must get a visa to visit Vietnam. However, Indian travellers do not need to visit the Vietnam embassy to apply for a visa. From March 2022, Indian travellers may apply for a Vietnam e-visa, which is an online visa application procedure.
Indian travellers seeking for a tourist e-visa to Vietnam must prepare the following:
Passport scan or picture (biographical page only which contains all personal information)
A personal photograph (digital picture for full face in white background)
Procedure for obtaining a Vietnam tourist visa for Indians in 2022:
To begin, Indians must visit the Vietnam e-visa application website at https://www.vietnamimmigration.com/apply-vietnam-visa/ .
Then, choose the appropriate visa type like "tourist visa" and fill out the essential details.
Indian travellers must also submit an email address in order to get their visa after it has been accepted.
Indian travellers must attach their passport and picture before making payment.
When all stages have been completed correctly, the Vietnam tourist e-visa for Indians will be processed. The visa is approved in three working days. And the E-visa will be provided to the Indian tourist's email address.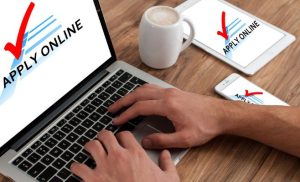 TIPS FOR INDIAN TOURISTS APPLYING FOR A VIETNAM E-VISA
All Indian passport holders are eligible to apply for a tourist e-visa to Vietnam.
The tourist e-visa for Indians is valid for 30 days and allows for just one entrance. If Indians wish to stay in Vietnam for a longer period of time, they must apply for a visa on arrival or a visa at the embassy.
A tourist e-visa to Vietnam for Indian passport holders may be obtained in 5 minutes by completing the visa application form online.
Indian passport holders may apply for a Vietnam tourist visa online from anywhere; all they need is an internet-connected device to submit the visa application form online.
Indians may go to Vietnam via plane, border crossing, or cruise ship with an E-visa. • Indians are not needed to indicate a precise arrival date in their online visa application. A scheduled date may be supplied. However, keep in mind that Indians may come in Vietnam on that day or later, but an early arrival is not permitted.
Indians do not need to contact any Vietnam embassy to get a Vietnam e-visa. There is no need to interact with the embassy since the e-visa is granted by the Vietnam Immigration Department. Applicants must only contact an online travel agency to submit their visa application and get e-visa approval.
Indians are not permitted to enter Vietnam through an international airport other than the one listed on their application form.
It is recommended that Indians apply for a Vietnam tourist e-visa at least one week before travel since the process usually takes three working days. In an emergency, Indians may utilise the expedited option in the online application form to accelerate the Vietnam tourist visa application procedure.
Indians may utilise the fast track option at the Vietnam airport to avoid spending time waiting in front of the immigration passport check desk. With Vietnam's fast track service, Indian guests will check in at VIP land and pass through immigration in less than 5 minutes.
For further information, please contact us by email at info@vietnamimmigration.com . We will assist you with any Vietnam visa services.