Things You Ought to Know About Vietnam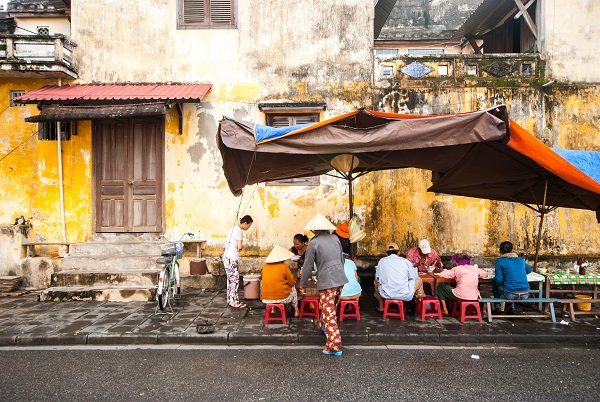 Vietnam has one of the most rapidly growing economies in South East Asia. Soon after the Vietnam War ended in 1975, the country began experiencing recession and low GDPs year after year. Several decades later, the economy recuperated and had grown tremendously topping the charts of the leading exporter from the region.
Since time immemorial, the country ventured into agriculture until it became its economy's backbone. However, manufacturing and service industries have recently overtaken the agriculture industry, owing to the numerous technological and human resource advancements established by the Vietnamese government. Nevertheless, agricultural industries remain key source of raw materials for manufacturing industries. Vietnam is also competitive in exports as most countries all over the world rely on its wheat, rice, cotton, coffee, fruits and vegetables, meat and seafood. The nation's main agenda is to revamp the industry and at least increase the total number of metric tonnes of exports by half in 2020.
The country is experiencing a high rate of rural to urban migration. The migration results from young population seeking employment in the manufacturing industries and service enterprises mainly set up in urban areas. The service sector is characterized with banks and insurance companies that are mostly located in rural areas. Although the country's currency is relatively weak, its gradual growth is steady and impressive. Currently, it is going for an exchange rate of 16000d for one US Dollar. Exchange services are not only provided by major banks and exchange bureaus, but also specific shopkeepers and private exchangers at a transaction fee of at least 2%. Jewellery and gold shops remain to be the only exchangers with the best rates across the country but they don't offer security for counterfeit bills and conning. Traveller's cheques and credit cards are only accepted in urban areas and in state-of-the-art hotels and airlines.
Most of the manufacturing industries are located in urban areas with the largest percentage being in Honui and Ho Chi Minh City. The collective responsibility of the Vietnam government to liberalise its market and foster economic integration has reaped enormous benefits. Currently it prides to be the 33rd  largest world exporter with a positive trading balance of approximately 17 Billion. Overall, the leading manufacturing companies are electrical, cigarettes and tobacco, chemicals, pharmaceuticals, food processing and textiles.
Statistically, broadcasting equipment are, by far, the leading export for Vietnam with a total income of 24 Billion per year. Closely following are computers, crude petroleum, leather software and integrated circuits which register proceeds of approximately 8, 7, 5, and 3 Billion commensurately, per year. The Vietnamese do not believe in 'fast-cash' money. Due to this culture and its legacy of having the fastest internet penetration in the world, Vietnam produces high quality and sophisticated telephones and mobile phones. It is for this reason that, Samsung rooted its hub there and set a magnificent trend in production of electronics, computers and mobile phones.
Vietnam has been a close ally of the USA in the 21 st  century and has kept tightening ties especially after signing the Bilateral Trade Agreement in 2001. As a result, it reaps a whopping 25 Billion business from the States every year. In addition, USA offers a handful of non-monetary benefits to the country which have played a key role in placing it on the world map. A practical example being the Permanent Normal Trade Relation granted to Vietnam by WTO in 2007. Underway negotiations of having a Trans-Pacific Partnership with States will further open commercial doors for the country. Other economic integration, treaties and agreement like the APEC, Trade and Investment Framework and the ASEAN Australian-New Zealand Foreign Trade Association have gone a long way in boosting its exports and the overall GDP. The country also trades with Germany, South Korea, New Zealand, Japan, China and Australia, just to mention but a few. These countries collectively earn the country 45 Billion worth of revenue per year.
In line with its goal of being fully industrialised by the year 2020, Vietnam is increasing the number of its foreign investors. Although Japan has taken an upper hand in developing their infrastructure, a lot, still has to be done in their superstructure, freight logistics and regulatory framework for them to cope up with the stringent competition posed by other rising economies. Otherwise, with their enticing exchange rate policy, free market, intellectual property rights protection, workers right and anti-dumping rule, Vietnam remains a viable option for doing business.
In conclusion, Vietnam trade liberalisation, affordable and high quality products and relations to USA and other global partners are growing following the trade agreements it is signing with them. This has resulted in a material growth of their exports national development and GDP in general. It is for these reasons that Vietnam should be a leading trading option from the south-east Asia for any country or investor that is looking out to excel in business.
TOURIST VISA
Getting approval letter for picking up Vietnam visa on arrival at International airports of Vietnam (for international flights only).
BUSINESS VISA
Getting approval letter for picking up Vietnam visa on arrival at International airports of Vietnam (for international flights only).
E-Visa Vietnam - 30 days single entry
E-Visa holders just go straight to the passport control to show e-visa for checking & then get stamp on your passport for entry 30 days, no need to pay any amount.
loading...
No additional fee on arrival
loading...
No additional fee on arrival