2023 Vietnam Visa
Vietnam e-visa requirements for Canadians in 2023 – Instructions for Applying for an Electronic Visa to Vietnam in Canada
Foreign visitors from all around the globe, including those with Canadian passports, were once again welcome in Vietnam as of the year 2022. Vietnam E-Visa is a great option for Canadians who are planning a vacation to Vietnam but are short on time. How can Canadians go about obtaining an electronic visa for Vietnam? Applicants from Canada wanting to visit Vietnam in 2023 will need to know how to apply for an electronic visa.
1/ Necessary Files for Canadians to Apply for a Vietnam E-Visa in 2023
In order to apply for an electronic visa to Vietnam, Canadians need have their paperwork in order ahead of time. As it turns out, Canadians need just submit a few papers to apply for an electronic visa to Vietnam. Canadians may now apply online with just a few digital files prepared, rather to the stacks of paper they would have brought previously.
The Vietnam e-visa application for Canadians in 2023 required the following documents:
Passport with a minimum validity of 6 months from the date of entry into Vietnam (Passport information page scan or photo)
Photo of applicants in their natural state, without spectacles
To apply for a Vietnam e-visa, Canadian citizens don't need to provide any original papers or show proof of airfare. The visa application process will be handled entirely online, with all supporting documentation submitted in digital format.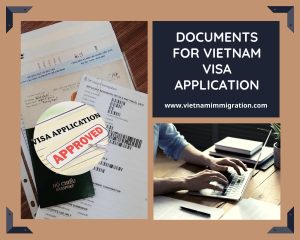 However, there are requirements for the quality of the scanned passport and the accompanying picture. When applying for a Vietnam e-visa online, Canadian citizens should pay close attention to the passport and picture requirements:
https://www.vietnamimmigration.com/vietnam-evisa/photo-and-passports-requirements-for-applying-vietnam-e-visa-online/
2/ Vietnam E-Visa Application Process for Canadian in 2023
Canadians may apply for a Vietnam e-visa online by following the instructions below after they have gathered all of the required documentation.
Citizens of Canada may apply for a Vietnam visa online by visiting the website and following the instructions there.
https://www.vietnamimmigration.com/apply-vietnam-visa/
To apply for a visa online in Canada, citizens must choose all applicable options when prompted to provide their nationality, visa type, entrance airport, exit airport, entry date, and exit date. The application procedure for Canadian visas may be sped up by selecting the "urgent service" option. Canadian visa applicants must provide a valid email address on their application in order to get notification of their visa status.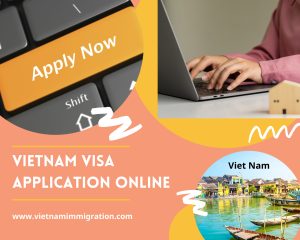 After that, Canadians must submit the following materials using the Vietnam E-visa application form:
Canadians seeking for a Vietnam e-visa must provide a scan of the information page from their passport.
When applying for a Vietnam e-visa as a Canadian, you will need to supply a picture of yourself.
After Canadians apply for a Vietnam visa, the next step is to pay the visa cost. After the E-visa application has been processed (3 business days for regular service, 1 business day for urgent service), notification of approval will be sent to the applicant's registered email address. Canadians should double-check all details to ensure accuracy.
A paper copy of the approved electronic visa is strongly recommended for Canadian nationals. Canadians must present their Vietnam e-visas at both the airport and the immigration office upon arrival in Vietnam.
To sum up, Canadian passport holders have it simple when applying for an e-visa to Vietnam. E-visa applications from Canadian citizens may be submitted with a high-quality photo of the applicant's passport and a recent self-portrait taken with a smartphone. If you provide any data, please make sure it is legible. Please email us at info@vietnamimmigration.com if you have any questions about the Vietnam e-visa application process for Canadians, or about the passport and picture requirements for submitting a Vietnam e-visa application.