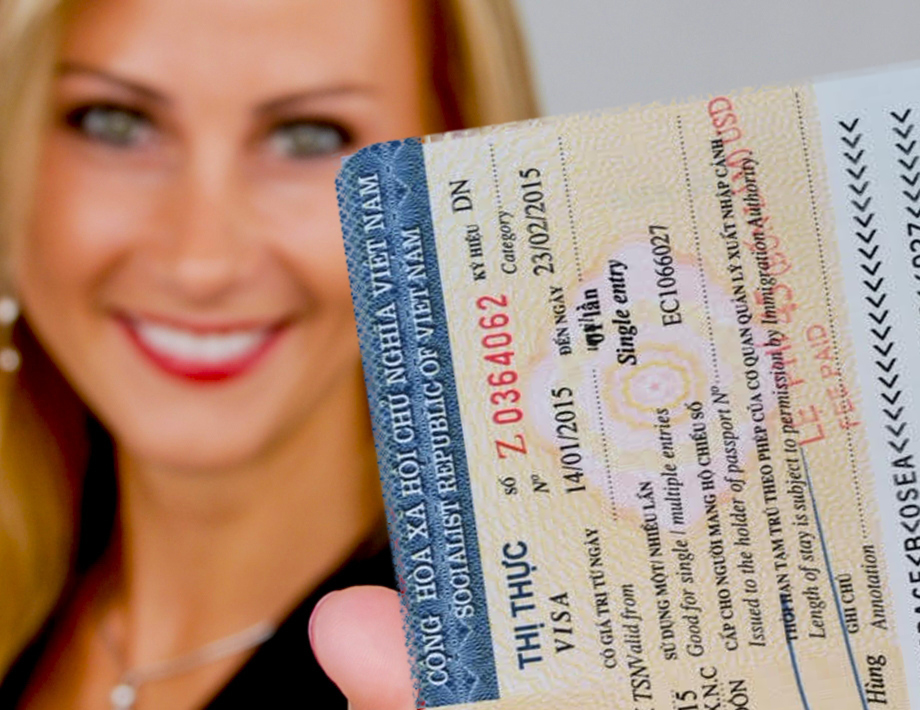 Vietnam Visa On Arrival
What is Vietnam Visa Approval Letter?
Visa Approval letter is the letter which is approved, signed & red sealed by Vietnam Immigration Department (Vietnam Government). It allows you boarding airplane and picking up your visa at the international airports of Vietnam on arrival.
The people on the visa approval letter are granted permission to enter Vietnam, and they are permitted to pick up visa on arrival at the international airports.
The applicants' personal information will be showed on the visa approval letter with detailed date of entry and length of stays permission.
The applicants normally share the visa approval letter with many other customers (up to 40 people in one letter)  and all applicants' names are printed on this letter. This kind of letter is cheaper than the private one.
If the applicants are concerned about privacy or security issues, they can ask for a private approval letter that bears only their name or the names of family members/ friends who are travelling with them. This kind of letter requires extra cost.
Note:
If you come to Vietnam by Visa On Arrival, please print the entire approval letter (preferred in colored but not essential) and don't forget to take it with you! Some airlines will ask to see the visa approval letter before allowing you to check in or to board the aircraft. If you do not have the approval letter in your hand, you can be refused to get in the aircraft. Moreover, you also need this letter at the visa landing counter to get visa stamp. when you arrive at the airport in Vietnam, you need to go to the "landing visa counter" or "visa upon arrival counter" to submit this visa approval letter + Vietnamese application form + pay stamp fee. After this step, you get the stamp and you can enter Vietnam.
Visit this link on mobile
Risky Free:
We charge service fee when your visa application is processed successfully.
Hassle-Free:
No passport send-off. No embassy queuing.
Fast:
Within 48 hours processing time.
Accessible:
100% online. Send and receive by email.
APPLY FOR VISA ON ARRIVAL VIETNAM
VietnamImmigration.com is a commercial website providing service for visa Vietnam and charge service fee. We are neither government website nor affiliated with embassy therefore our fee is higher than official fee from government.
Copyright © 2012-2023 · Vietnam Visa on Arrival. All rights reserved.