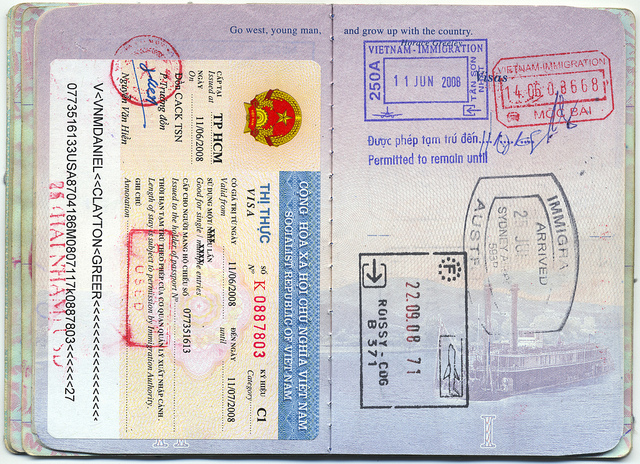 About Vietnam visa on arrival service through Vietnamimmigration.com
Are you wondering whether to visit Vietnam and your visa issue is making the matter more complicated ? Well, we are pleased to tell you that Vietnam immigration is an E-commercial website in Vietnam that specializes in processing Vietnam Visa. We also offer useful services for helping out clients to understand the visa application process, visa application and the requirements needed to obtain visa on arrival. Once you have used our services, we have a duty to handle the visa application in Vietnam immigration department and also we provide you with legal services on time also its easier for you to obtain a Vietnamese visa at checking point at international airports of Vietnam.
Our major priority is to make sure you get your visa on time and save you the extra cost of visiting the embassy which can be far away from you. We offer the easiest, reliable and fastest way of getting your visa without a lot of hassles. All of these outstanding features are provided for just a little fee and your trip to Vietnam is easily sorted and free from hassles.
When you intend to get a Vietnam visa using our process, we charge a service fee for providing consultancy, chasing over procedures, the documents required from Vietnam immigration department, handling the visa application and a fee also is charged since we submit the visa application on your behalf and to get approval letter and scan it then we send it to your email.
For foreigners entering Vietnam. the process is very easy, fast and convenient for business ventures and tourists. You just simply apply using our visa application form online on the website. Our company will take full responsibility and will be the representative to proceed to the immigration department then in turn we will send you a visa approval letter from the Immigration Department and you will receive your Vietnam visa at the airport when reaching Vietnam. Our service fee is equivalent when you apply for a visa in local embassies. You should never be worried about the security of your personal information since we make sure that there is proper security of your personal information.  We offer quality service that will bring satisfaction for our customer using our services.
If you are visiting Vietnam for the first time, you might be wondering if this service of Vietnam visa on arrival program is legitimate. You should not have to worry because this service is endorsed by the Vietnamese government and all official at the airport are always aware about this. With this in place, you can be rest assured that your visa on arrival letter will automatically be honored at the airport in Vietnam, all you have to do is just present your visa approval letter at the landing visa (also called visa on arrival) counter to get visa there, then you go through the passport control, customs and you should be on your way. But when it comes to private documents it is very important to exercise caution. When you do not secure the right travelling documents your trip will be cut short even when you are not yet started.
TOURIST VISA
Getting approval letter for picking up Vietnam visa on arrival at International airports of Vietnam (for international flights only).
BUSINESS VISA
Getting approval letter for picking up Vietnam visa on arrival at International airports of Vietnam (for international flights only).
E-Visa Vietnam - 30 days single entry
E-Visa holders just go straight to the passport control to show e-visa for checking & then get stamp on your passport for entry 30 days, no need to pay any amount.
loading...
No additional fee on arrival
loading...
No additional fee on arrival