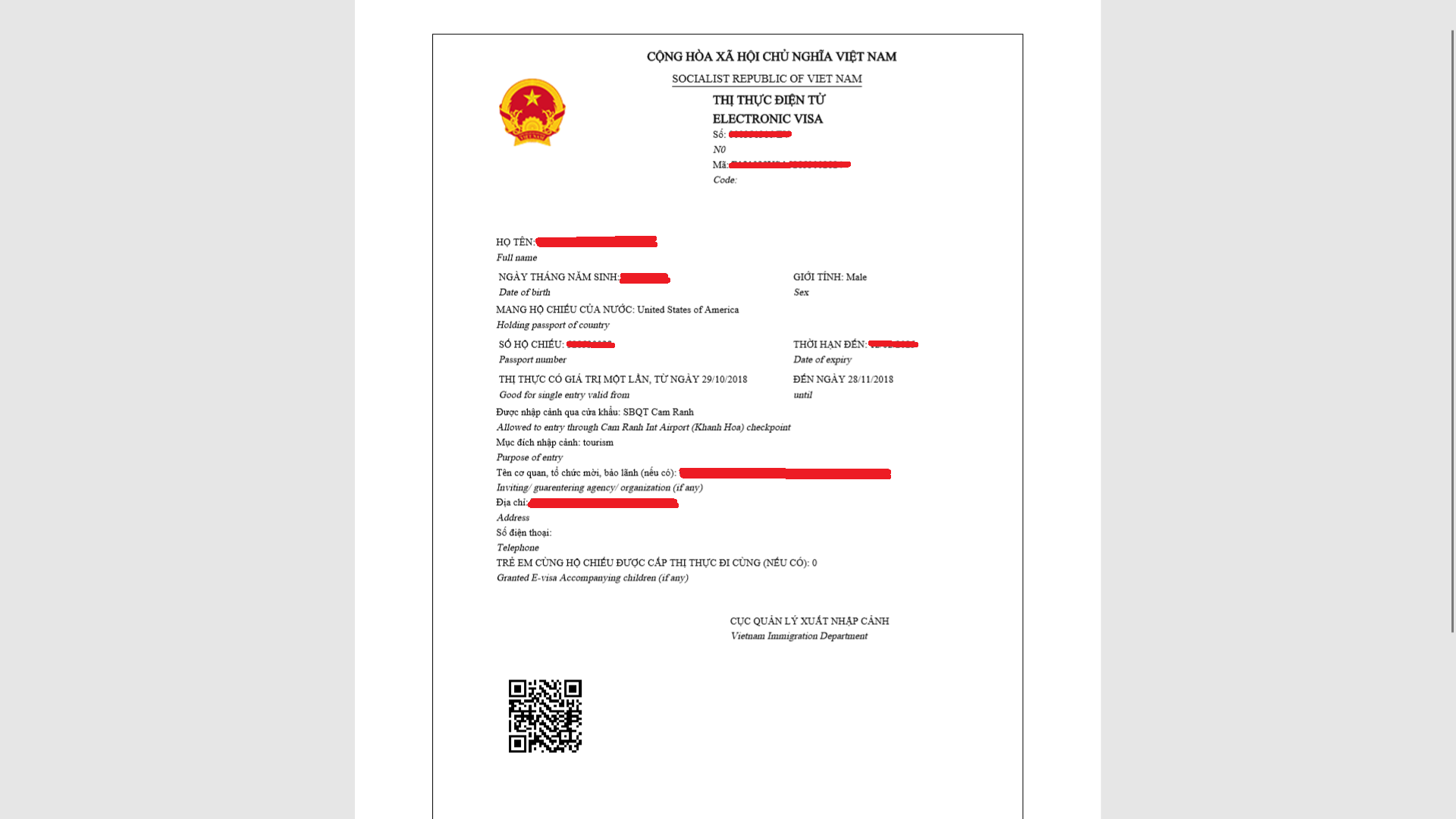 Vietnam E-visa
Vietnam Continue 2-year extension for E-Visa Pilot Program
The E-Visa Pilot Program has approved the first time in October 2016, and it would have expired in February 2019. However, after two-year operation with good effects, the Government considered and discussed about continuing this program.
As the result, The Vietnam National Assembly Standing Committee has approved to extend the E-Visa Pilot program for 2 years on 16th October 2018. According this amended resolution, Vietnam E-Visa Pilot program will be continued until the beginning of 2021. The amendments will be considered during the running time.
With this new policy, foreigners from 46 countries can continue to apply electronic visa to get 30 days single entry to Vietnam until the beginning of 2021.
Visit this link on mobile
Risky Free:
We charge service fee when your visa application is processed successfully.
Hassle-Free:
No passport send-off. No embassy queuing.
Fast:
Within 48 hours processing time.
Accessible:
100% online. Send and receive by email.
APPLY FOR VISA ON ARRIVAL VIETNAM
VietnamImmigration.com is a commercial website providing service for visa Vietnam and charge service fee. We are neither government website nor affiliated with embassy therefore our fee is higher than official fee from government.
Copyright © 2012-2023 · Vietnam Visa on Arrival. All rights reserved.