India
[How to Apply for a Vietnam E-visa for an Indian Passport in 2022] Vietnam E-visa Official Guide Documents and Application for Indians
After a two-year hiatus owing to Covid-19, Vietnam has reopened the E-visa service for Indian passport holders in 2022. Indian visitors and businesspeople may use the information below to apply for and get a Vietnam E-visa online. In this essay, we will look at the official method for obtaining a Vietnam E-visa for Indian people.
Vietnam e-Visa is a straightforward online visa application procedure that is accessible to nationals of 82 countries. The e-Visa is paid and delivered fully online, and it takes three working days. Because Indian passport holders are qualified for this form of visa, Indian people may apply quickly.
1/ What exactly is a Vietnam e-Visa?
Vietnam e-Visa is one of numerous visa kinds available to international visitors visiting the country from the Vietnam Immigration Department. The e-Visa is only valid for 30 days and allows only one entrance. Vietnam's e-Visa will be accessible to citizens of 82 countries, including India, as of July 2020.
Indian people may apply for Vietnam e-Visas directly at this link: https://www.vietnamimmigration.com/apply-vietnam-visa/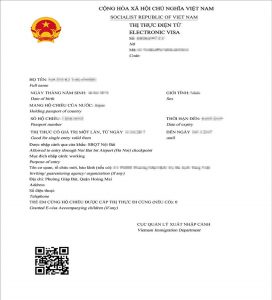 2/ Vietnam e-Visa Requirements for Indians 2022
Before filling out the Vietnam e-visa application form, Indians must have:
A passport valid for six (6) months
jpg picture of your entire biographical passport page
One personal photograph in.jpg format (4×6, white background, without glasses)
A valid foreign credit or debit card
An email address where the E-visa result may be obtained
Your arrival and leave dates, as well as your entry and exit points/airports
3/ How to Apply for a Vietnam e-Visa Online in 2022 for Indian Passport Holders
Indian nationals seeking for a Vietnam e-visa should follow the instructions below:
Go to the Vietnam e-Visa Application website at https://www.vietnamimmigration.com/apply-vietnam-visa/ .
Fill out all of the essential information on the passport data page.
Enter all pertinent travel information.
jpg pictures of your passport data page and photo in your submission.
Enter your email address to get your visa results.
Pay the e-Visa cost using any of the available payment options.
Get your registration code and wait for your visa to be processed.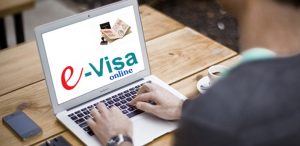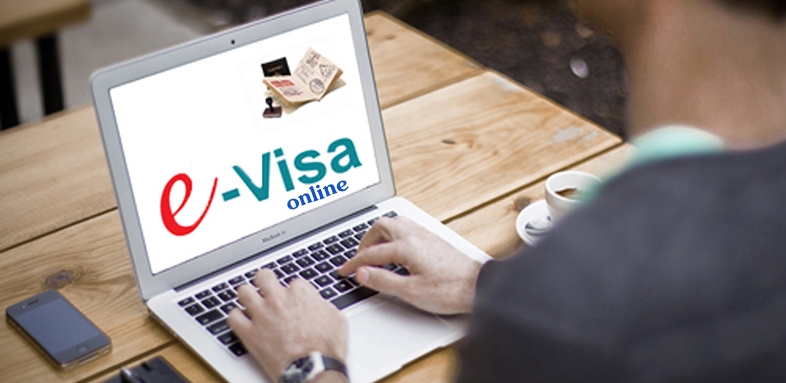 4/ Where Can Indians Get the Vietnam E-Visa?
After submitting your e-Visa application online, you must wait three working days for your visa to be processed. After successfully applying for a visa, you will get an email confirmation containing your visa order code. After the processing period has passed, you may look for your visa using the visa registration code.
Furthermore, if accepted, the E-visa will be emailed to your email address. As a result, you may verify and download your Vietnam E-visa through email.
5/ How to Use the e-Visa in Vietnam for Indian
The Vietnam e-Visa for Indians is valid for admission at any of the country's 33 international checkpoints, including eight international airports. Please go here for a complete list of airports, seaports, and border crossings where the e-Visa is accepted. https://www.vietnamimmigration.com/vietnam-evisa/accepted-ports-to-enter-vietnam-with-e-visa/
When applying for an e-visa, Indians may choose one of these 33 entrance checkpoints. When the e-visa is authorised, the entrance gate will be shown on the e-visa. Indian passport holders may only enter Vietnam via the E-visa entry gate.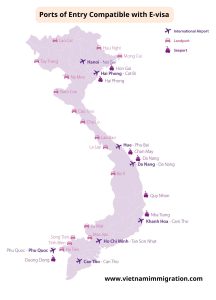 When you arrive in Vietnam, present your passport as well as your printed e-Visa at the immigration desk.
TIP: Keep your printed e-Visa with you to display at the airport. Before allowing you to travel, airlines will also want to view your e-visa.
6/ Frequently Asked Questions About Vietnam E-Visas for Indians
– Can Indians extend their 30-day Vietnam e-Visa?
No, visa extensions are not currently available. Indian passport holders must apply for a new E-visa, cross the border into neighbouring countries such as Cambodia or Laos, and then re-enter with a new E-visa to extend their stay by another 30 days.
– Can Indians visit Vietnam beyond the date specified on their e-visa application?
Your visa is valid from the beginning to the conclusion of the dates mentioned. You are free to enter the nation at any moment between those dates.
– Do Indians have to wait in line at the Visa on Arrival booth when they arrive in Vietnam?
Indian citizens no longer need to stand in line at Visa on Arrival desks. Indians just need to produce their printed e-Visa and passport to the immigration official to get entry.
– Do Indians need photographs upon arrival in Vietnam?
No, the picture is solely used for visa on arrival. Indians who arrive with an E-visa do not need to carry pictures.
– Do Indians have to pay a stamp charge when they arrive in Vietnam?
No, only visa on arrival requires a stamp price. Indians who arrive using an E-visa do not have to pay any extra fees at the airport.
Please contact us at info@vietnamimmigration.com for additional details.