Entry port
Vietnam E-visa for Foreign Tourists Crossing Lao Bao Border in 2023 | How to Apply for a Vietnam E-visa for Entering Lao Bao Landport
Lao Bao border crossing may be an enjoyable and exciting experience for many international tourists. Although land travel takes longer than air travel, you may save a substantial amount of money on transportation costs and perhaps earn wonderful experiences and new acquaintances. The only thing you must remember is to apply for a Vietnam visa before crossing Lao Bao border. This page provides in-depth information on the Vietnam E-visa for entering Lao Bao border.
1/ Vietnam E-visa for international travelers crossing Lao Bao Border in 2023
Vietnam and Laos share borders, thus international visitors may enter Vietnam from Laos by crossing the border. Lao Bao Border is one of the most popular border crossings from Laos to Vietnam.
To enter Vietnam through Lao Bao border crossing, you must obtain a valid visa in advance. Before allowing you to enter Vietnam, the immigration authorities at Lao Bao will examine your visa.
You may use an e-visa for Vietnam to pass Lao Bao border. This visa is available to all travelers entering Vietnam through the land border at Lao Bao.
A concise introduction to the Vietnam E-visa for Foreign visitors:
Vietnam E-visa is restricted to just 80 countries. Verify your eligibility to apply for an E-visa by visiting https://www.vietnamimmigration.com/vietnam-evisa/which-countries-are-eligible-for-vietnam-e-visa/ .
Vietnam E-visa holders may enter Vietnam by airports, landports, and seaports with this visa (Included Lao Bao border gate)
Vietnam E-visa for Lao Bao border crossing is valid for a maximum of 30 days with just one entrance
You may apply for a tourist or business E-visa to enter Vietnam through Lao Bao border.
Vietnam E-visa is accessible online, and it just takes a few minutes to fill out the application.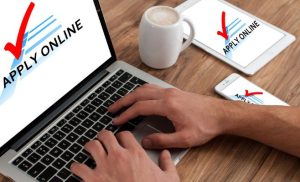 2/ How to Apply for a Vietnam Electronic Visa to Enter Lao Bao Landport in 2023
As stated before, you may submit an online Vietnam E-visa application form and get visa acceptance through email. This visa authorization will enable you to enter Vietnam through Lao Bao landport.
These simple steps will help you understand how to acquire an E-visa for Vietnam online:
Step 1: Visit the Vietnam E-visa application website and fill out the application with the needed information, including a copy of your passport and a picture of yourself. https://www.vietnamimmigration.com/apply-vietnam-visa/
You must choose precisely the "Lao Bao landport" entry port. If you pick the incorrect entrance port, you will not be able to enter.
Passport and picture must comply with Vietnam immigration agency requirements. Passport and picture criteria for filing an online application for a Vietnam E-visa may be found here.
https://www.vietnamimmigration.com/vietnam-evisa/photo-and-passports-requirements-for-applying-vietnam-e-visa-online/
Step two is to pay the E-visa cost. You may pay using either PayPal or credit cards. Remember that the Vietnam E-visa cost is entirely paid online when the application form is submitted online. With a Vietnam E-visa, you do not need to pay any stamp cost upon arrival.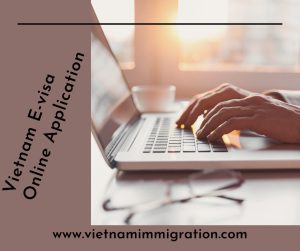 Third, After three business days, the E-visa result will be sent to you. Please check your email and download electronic visa approval. Verify that all the information in the E-visa is accurate. Ensure that the entrance gate in the E-visa approval displays "Lao Bao landport"
Step 4: Print your Vietnam e-visa and submit it together with your valid passport at Lao Bao land border in order to enter Vietnam.
3/ How to execute a visa border run through Lao Bao Landport in 2023
E-visa for Vietnam is a 30-day single-entry visa. Its maximum validity period is 30 days. Consider the "visa border run" option if you want to visit Vietnam for more than thirty days.
"Visa border run" is a method for renewing a Vietnam E-visa when visa extensions are not approved. Numerous travelers who entered Vietnam with an E-visa used the visa border run option to extend their stay.
Those who are close to Lao Bao border should enter Laos and then return via Lao Bao border to renew their Vietnam E-visa.
TIPS: If your existing E-visa is due to expire, you should apply for a new one, then depart Vietnam and enter Laos for a few minutes before returning to Vietnam with the new E-visa. And congrats, your stay will be extended by 30 days.
Visa processing at Lao Bao border for foreign visitors:
Step 1: Prepare for your visa run.
At this point, you must apply for a new Vietnam E-visa that will enable you to re-enter the country after crossing into Laos.
Vietnam E-visa applications may be found at https://www.vietnamimmigration.com/apply-vietnam-visa/ , however remember that it takes 3 working days for regular processing and 1 working day for urgent processing to get Vietnam E-visa. To save money, it is recommended that you apply for a Vietnam e-visa as soon as possible.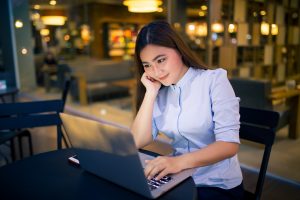 You must also determine if a Laos visa is required. And if Laos visas are accessible upon arrival at land borders. If necessary, ask for a visa before entering Laos.
Step 2: Exit Vietnam and enter Laos
At this stage, you must first leave Lao Bao border. Upon leaving Vietnam, the existing Vietnam E-visa becomes invalid. Then, you must complete the entrance process in order to enter Laos. Please verify whether you need a visa to visit Laos and prepare one in advance.
Step 3: Re-enter Vietnam
The visa border run might occur on the same day. A few minutes after entering Laos, you may escape Laos and re-enter Vietnam at Lao Bao border. To re-enter Vietnam, you must provide both your passport and your new E-visa clearance. The immigration inspectors at Lao Bao border will examine your passport and affix an entrance stamp. Finally, congrats! You have a new 30-day Vietnam E-visa.
In conclusion, overseas travelers may apply for a Vietnam E-visa at Lao Bao Border to enter Vietnam. The online application process for a Vietnam E-visa will take three business days to complete. Whether you visit Vietnam from Laos or conduct a visa run via Lao Bao landport, you should register for a Vietnam E-visa as soon as feasible. If you have any more questions concerning Vietnam E-visa from Laos to Vietnam, please contact us by email at info@vietnamimmigration.com .