Entry port
Vietnam E-visa for Crossing Huu Nghi Border 2023 | How to Apply Vietnam E-visa For Entering Vietnam From Huu Nghi landport
Foreigners presently in China may contemplate visiting Vietnam by crossing the border between China and Vietnam. Can Vietnam E-visa be used to cross Huu Nghi border? How do you apply for an e-visa for Vietnam while entering Vietnam from China? View the information shown below.
1/ Which border crossings admit travelers with Vietnam E-visa entering Vietnam from China 2023?
Vietnam E-visa is an online visa type. This visa allows visa holders to enter Vietnam via particular ports of entry. E-visas may be used to enter Vietnam from China at the three borders listed below.
You can use Vietnam E-visa to cross Dong Xing – Mong Cai border
You can use Vietnam E-visa to cross You Yi Guan – Huu Nghi border
You can use Vietnam E-visa to cross Hekou – Lao Cai border
To cross the border between China and Vietnam, you must prepare your E-visa in advance. The Vietnam e-visa must clearly include the entrance date and landport. After E-visa approval, it is impossible to modify the port of entry. Consequently, while completing a visa application form, be certain to choose the correct landport.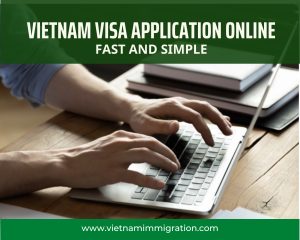 2/ Vietnam E-visa for crossing Huu Nghi border 2023
Vietnam E-visa is a single-entry visa valid for a maximum of 30 days. You may use this sort of visa to enter Vietnam at Huu Nghi border crossing.
Documents required to apply for a Vietnam e-visa to enter Huu Nghi border:
The original passport must be valid for a minimum of six months
A photocopy or scan of your passport (Information page only)
Digital personal picture (clear full face, without glasses)
When entering Vietnam at Huu Nghi border with a Vietnam E-visa, you will get a 30-day entry stamp. Visa will expire immediately upon departure from Vietnam.
3/ How to apply for Vietnam e-visa for entry from Huu Nghi 2023
The Vietnam E-visa application form may be submitted electronically, followed by visa acceptance through email. This E-visa authorization will enable you to enter Vietnam through Huu Nghi landport.
These fundamental stages will assist you in comprehending how to get a Vietnam E-visa online:
Step 1: Visit the Vietnam E-visa application website and fill out the application with the needed information, including a copy of your passport and a picture of yourself.
https://www.vietnamimmigration.com/apply-vietnam-visa/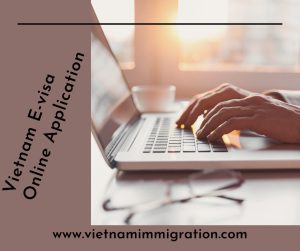 You must choose the entrance port precisely as "Huu Nghi landport." You will not be permitted to cross Huu Nghi if you choose the incorrect entry port.
Passport and picture must comply with Vietnam immigration regulations. Passport and picture criteria for filing an online application for a Vietnam E-visa may be found here.
https://www.vietnamimmigration.com/vietnam-evisa/photo-and-passports-requirements-for-applying-vietnam-e-visa-online/
Step 2: Pay the E-visa cost.
You may pay using either PayPal or credit cards. Remember that the Vietnam E-visa cost is entirely paid online when the application form is submitted online. With a Vietnam E-visa, you do not need to pay any stamp cost upon arrival.
Step 3: After three business days, the E-visa result will be sent to you. Please check your email and download electronic visa approval. Verify that all the information in the E-visa is accurate. Ensure that the entrance gate in the E-visa approval displays "Huu Nghi landport"
Step 4: Print your Vietnam e-visa and submit it together with your valid passport at Huu Nghi land border in order to enter Vietnam.
In conclusion, international visitors planning a vacation to Vietnam from China might consider crossing the border at Huu Nghi. Vietnam E-visa is also a viable option for obtaining a Vietnam entrance visa from China. Vietnam E-visa applications are handled entirely online, and with this sort of visa, you may simply pass Huu Nghi border to visit Vietnam. Please don't hesitate to email us at info@vietnamimmigration.com if you'd like additional information about Vietnam E-visa.