2023 Vietnam Visa
Vietnam Tourist E-Visa For Citizens Of POLAND 2023 | Polish applying for an electronic visa for Vietnam Want to Know
Vietnam requires a visa for holders of POLAND passports, although POLAND is eligible to apply for a Vietnam E-visa online. You will find comprehensive information on Vietnam tourist E-visa for POLAND nationals in this post, including information on documentation needs, visa exemptions, and the application procedure.
1/ In which cases Poland passport holders are free from the Vietnam visa requirement
Vietnam really has a scheme that allows nationals of 24 different nations to visit the country without a visa. Poland is sadly not included on this list. As a result, POLAND nationals still need visas to enter Vietnam.
People from POLAND may visit Vietnam without a visa in the following two circumstances:
Citizens of POLAND who possess an APEC business travel card are free from Vietnam visa requirements for up to 90 days.
POLAND Visitors visiting Phu Quoc Island who have round-trip airline tickets and want to remain for 30 days or less are excused from needing a visa for Vietnam. If leaving the island, a visa is necessary.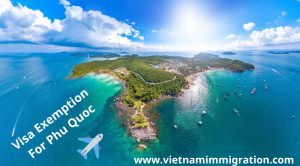 2/ What is a POLAND citizen's tourist E-visa to Vietnam?
Despite the fact that inhabitants of POLAND need a visa to enter Vietnam, they may simply apply online. This online visa is also known as a Vietnam E-visa.
The Vietnam E-visa is a single entrance visa that is only good for a total of 30 days per entry. Passport holders from POLAND may enter Vietnam through airports, seaports, or land borders with this visa.
Tourists from POLAND who are planning a brief vacation to Vietnam might consider the Vietnam E-visa, which allows for a single entrance. The online application for a Vietnam E-visa only takes three working days to be approved.
3/ Required papers to apply for Vietnam tourist e-visa for nationals of POLAND in 2023
Before submitting a Vietnam E-visa application for tourism purposes, applicants from POLAND must have the following papers ready:
A POLAND passport that is valid for at least six months and has at least one blank page left.
A credit or debit card and/or a PayPal account to pay the visa charge
Scan of a digital passport (information page)
Digital individual picture (without glasses)
4/ Ports of entry where Poland tourists with Vietnam E-visa may enter 2023
Holders of POLAND passports may utilize the Vietnam E-visa after it has been granted to enter Vietnam at 33 entry points, including airports, seaports, and land borders:
https://www.vietnamimmigration.com/vietnam-evisa/accepted-ports-to-enter-vietnam-with-e-visa/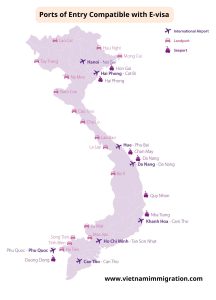 Please be aware, nevertheless, that applicants from Poland must choose an entry port when applying for a Vietnam E-visa. The main issue will arise if the entrance port used in practice differs from the entry port listed on the application form. In this instance, POLANDERS will not be permitted in. Therefore, be careful to choose the proper entry port while completing an online visa application!
5/ Easy procedures for POLAND nationals to get an electronic visa for Vietnam in 2023
Follow the 3 easy steps below to apply for a Vietnam tourist E-visa if you are a POLAND applicant.
Step 1: COMPLETE THE VIETNAM VISA APPLICATION FORM
Visit https://www.vietnamimmigration.com/apply-vietnam-visa/ to submit an online application for a tourist E-visa to Vietnam for citizens of POLAND.
Pick a nationality
Select "tourist" under "purpose of visit"
Select any further details that are needed
Select an urgent service (if any)
Type the email address exactly.
Attach your passport and a picture.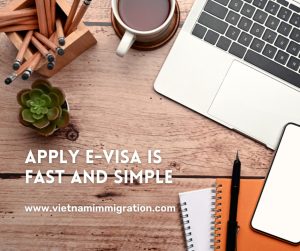 Step 2: Examine and send payment
Before sending money, don't forget to verify your details. After payment, any modifications might incur costs.
GET VISA APPROVAL IN STEP 3
The procedure will take 3 working days, and a visa will be issued to the email address you provided on the application form. Verify the information on the visa once more to make sure it is accurate, then print it off and get ready for your trip to Vietnam.
Just present the passport and visa when POLAND travelers arrive at Vietnamese airports, landports, or seaports. The entrance stamp will be examined by the immigration agents and then applied to the traveler's passport.
We have recently provided information about the E-visa for tourists from Poland visiting Vietnam. We really hope it helps with your travel plans. If you have any questions, don't be afraid to email us at info@vietnamimmigration.com . We will respond as soon as possible after receiving your email.