2023 Vietnam Visa
[Vietnam Tourist E-visa For BELGIUM Citizens 2023]  BELGIANS Who Want to Get a Vietnam E-Visa Need to Know
Visitors with a passport from BELGIUM need a visa to go to Vietnam, but they can apply online for a Vietnam E-visa. This article will tell you everything you need to know about the Vietnam tourist E-visa for BELGIUM citizens, including what you need to get one, if you don't need one, what documents you need, and how to apply for one.
1/ Vietnam visa exemption for BELGIUM passport 2023
In fact, Vietnam has a program for people from 24 countries that lets them enter Vietnam without a visa. Belgium isn't on this list, though. So, people from BELGIUM still need a visa to get into Vietnam.
People from BELGIUM can go to Vietnam without a visa in two situations:
Citizens of BELGIUM who have an APEC business travel card don't need a Vietnam visa for up to 90 days.
Travelers from BELGIUM who come to Phu Quoc Island with a round-trip ticket and stay for 30 days or less do not need a Vietnam visa. If you leave the island, you need a visa.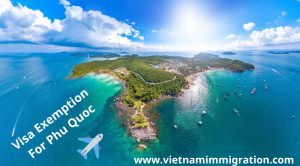 2/ What is a Vietnam tourist E-visa for people from BELGIUM?
Even though citizens of BELGIUM don't need a visa to visit Vietnam, they can easily apply for a Vietnam visa online. This online visa is also known as a Vietnam E-visa.
The Vietnam E-visa is a single-entry visa that is good for up to 30 days per entry. With this visa, people with a passport from BELGIUM can enter Vietnam through airports, seaports, or land borders.
E-visa for Vietnam is good for tourists from BELGIUM who only plan to stay in Vietnam for a short time. E-visas for Vietnam can be applied for online, and it only takes 3 working days to get approval.
3/ Required documents for BELGIUM citizens to apply for Vietnam tourist e-visa in 2023
Before submitting an application for a tourist E-visa to Vietnam from BELGIUM, applicants must have the following documents ready:
A BELGIAN passport that is still valid for at least six months and has at least one blank page left.
A credit card, debit card, or PayPal account to pay for the visa fee.
Digital Passport Scan (information page)
Digital personal photo (without glasses)
4/ Places where citizens of BELGIUM can enter with Vietnam tourist e-visa 2023
After Vietnam E-visa is approved, passport holders from BELGIUM can use it to enter Vietnam through 33 entry points, including airports, seaports, and land borders:
https://www.vietnamimmigration.com/vietnam-evisa/accepted-ports-to-enter-vietnam-with-e-visa/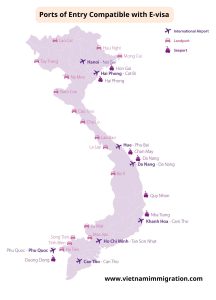 But please keep in mind that BELGIAN applicants for a Vietnam e-visa need to choose the port of entry. If the actual port of entry is different from the one they put on the application form, it will be a big problem. In this case, people from BELGIUM will not be allowed to enter. So, when you apply for a visa online, make sure you choose the right port of entry!
5/ Easy steps to get a Vietnam tourist E-visa for citizens of BELGIUM in 2023
To apply for a Vietnam tourist E-visa from BELGIUM, all you have to do is follow the 3 simple steps below:
Step 1: Fill out a Vietnam visa application form at https://www.vietnamimmigration.com/apply-vietnam-visa/ . People from BELGIUM can fill out an online tourist E-visa application to go to Vietnam.
Pick your country
Choose "tourist" as the "purpose of visit"
Fill in the other required fields
Choose urgent service (if any)
Type the email address correctly. Attach your passport and photo.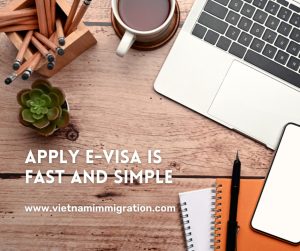 STEP 2: REVIEW AND MAKE PAYMENT
Remember to check your information twice before you pay. Changing something after you've paid may cost you.
STEP 3: RECEIVE VISA APPROVAL
After 3 business days, your visa will be sent to the email address you gave on the application form. Check your visa again to make sure everything is correct, then print it out and start getting ready for your trip to Vietnam.
When tourists from BELGIUM arrive at Vietnam's airports, landports, or seaports, they only need to show their passport and visa. The immigration officers will check their passports and then put an entry stamp on them.
We just told BELGIUM citizens about the Vietnam tourist e-visa. We do hope it will help you on your trip. If you have any questions, please don't hesitate to send us an email at info@vietnamimmigration.com . We will answer your email as soon as we get it.