2023 Vietnam Visa
Required Documents to Apply for Vietnam Electronic Visa for Irish Nationals in 2023 – Instructions on How to Apply for Vietnam Electronic Visa for Irish
From the year 2022 forward, Vietnam opened its doors to visitors from all around the globe, including those with Irish passports. Vietnam E-Visa is one of the greatest options available for Irish nationals who are interested in traveling to Vietnam and want to reduce the amount of time they spend planning the trip. What kinds of documentation do Irish citizens need to get together in order to apply for a Vietnam e-visa? How to apply online for a visa to Vietnam using your Irish passport in 2023?
1/ Documents needed to apply for an electronic visa to Vietnam if you are Irish in 2023
Prepare the necessary papers in advance if you are an Irish citizen seeking for an e-visa to Vietnam. The papers required to apply for an e-visa to Vietnam as an Irish citizen are, in point of fact, fairly straightforward. Instead of bringing a large number of physical papers to the meeting as they did in the past, Irish applicants need just prepare a few digital files and submit their application online.
Documents such as the following were necessary in order to apply for a Vietnam e-visa from Ireland in 2023:
A scanned copy or photograph of the information page from the Irish passport;
This passport must be at least six months valid.
Photographs of the applicants taken without glasses
When applying for a Vietnam e-visa, holders of Irish passports do not need to produce any original papers and also do not need to show the plane ticket. Please take notice of this fact. Every step of the process will be handled electronically, and all of the necessary documentation will be digitally submitted into the online visa application form.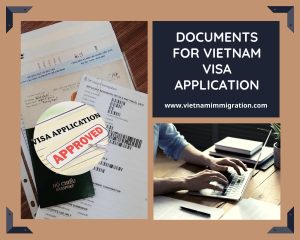 However, the scanned passport picture and the personal photo must adhere to a number of requirements. When applying for a Vietnam e-visa online, applicants who are Irish should pay careful attention to the criteria regarding their passport and picture.
https://www.vietnamimmigration.com/vietnam-evisa/photo-and-passports-requirements-for-applying-vietnam-e-visa-online/
2/ How to Apply for an Electronic Visa to Enter Vietnam If You Are Irish in 2023
After making sure they have all of the required papers, Irish citizens may apply for a Vietnam e-visa by following the instructions below:
The Website for applying for a Vietnam e-visa must be accessed by citizens of Ireland, who must then follow the instructions provided on the website in order to complete the application form.
https://www.vietnamimmigration.com/apply-vietnam-visa/
When applying for a visa online, Irish citizens are required to select all relevant information, including their nationality, the type of visa they wish to apply for, the airport at which they intend to enter the country, the airport at which they intend to leave the country, the entry date, and the exit date. The Irish have the option of selecting urgent service, which will speed up the visa application procedure. In order to get notification of the visa outcome, applicants from Ireland are needed to provide an email address on the application form.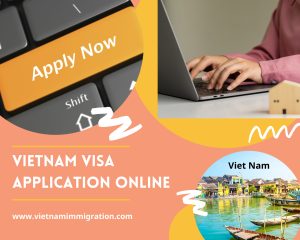 After that, Irish citizens will be needed to submit the following papers into the Vietnam E-visa application form:
Applicants seeking an e-visa to Vietnam from Ireland are need to attach a copy of their passport's information page.
When applying for an e-visa to enter Vietnam, Irish citizens are required to supply a picture of themselves.
The next step in the procedure is for Irish citizens to pay the required amount for a Vietnam visa, after which the application for a visa will be processed. After the processing period has passed (which is three working days for standard service and one working day for urgent service), permission for an e-visa will be issued to the email address that was recorded on the e-visa application form. It is essential that Irish double verify all of the information to guarantee that it is accurate.
It is highly advised that people of Ireland print out a physical copy of the E-visa approval. When Irish citizens enter Vietnam or board an airline, they must demonstrate that they have a valid Vietnam E-visa in order to proceed with the entrance immigration procedure.
To summarize, the requirements for applicants holding an Irish passport to submit an electronic visa application for Vietnam have been streamlined, and it is simple to get ready. The Irish may use their smartphones to snap a high-quality photo of their passport and personal photo, which can then be sent to the online E-visa application form. Please check to see that all of the data provided is legible. Please get in touch with us through email at info@vietnamimmigration.com if you need any more information on the Vietnam E-visa application for Irish citizens, including the specifications for the passport and picture that must be included.