2023 Vietnam Visa
Vietnam eVisa for Ireland Passport 2023 –  Detailed Instructions for Obtaining a Vietnam E-Visa for Holders of Irish Passport
Vietnam has already reopened the E-visa application process as of 2022, and Irish passport holders are still able to apply for visas online and get permission for E-visas before travelling to Vietnam. We will provide you with comprehensive information on the new 2023 Vietnam E-visa for Irish passports in this post, including:
Vietnam E-visa types available to residents of Ireland
Required paperwork for Irish people applying for an electronic visa to Vietnam
How Irish nationals should apply for a Vietnam E-visa
The validity duration of Irish nationals' Vietnam e-visas
Requirements for Irish nationals travelling to Vietnam with an E-visa
Entry points that accept Vietnam E-visas for residents of Ireland
1/ A succinct overview of the Vietnam e-visa for holders of Irish passports
For foreigners who desire to travel, do business, or transit through Vietnam for a period of no more than 30 days, the Vietnam E-visa was launched in February 2017. Using the online application, visitors from IRELAND may apply for a visa while still having a valid passport, saving both time and money.
IRELAND passport holders may travel Vietnam for up to 30 days with a single entry Vietnam E-visa. Travelers who meet the requirements should apply for visas online using a phone or another internet-accessible device. Following approval, each applicant will get an email with the approved E-visa paperwork.
Irish passport holders no longer have to pay stamping fees or stand in line at the border because to Vietnam's electronic visa system!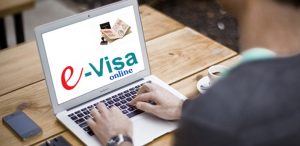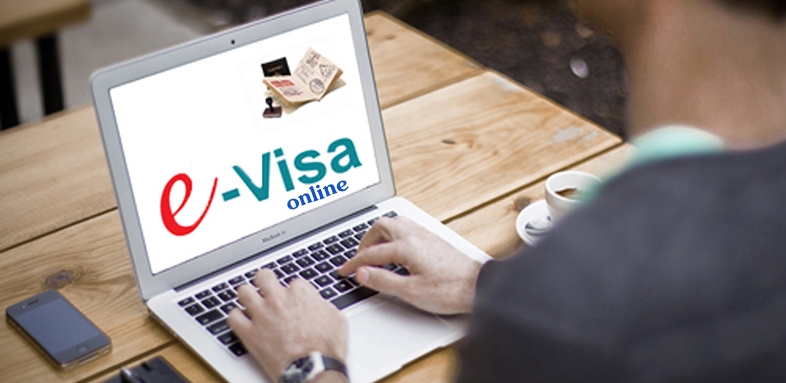 2/ Vietnam E-visa types for Irish passport holders in 2023
A single-entry permit for stays of 30 days is available as a Vietnam E-visa for holders of Irish passports, and it is completed within 3 working days.
Each IRELAND passport bearer with an electronic visa for Vietnam may utilise their entrance permission for the following activities:
Tourism: The Vietnam tourist E-visa allows for the participation in any leisure-related activities. The term "tourist" may refer to someone who travels for pleasure, business, or to visit friends and relatives.
Business: For all journeys to handle business matters in Vietnam. The Vietnam business E-visa will provide you the freedom to conduct business discussions, explore for new company prospects, and even negotiate contracts!
Transit: The Vietnam transit E-visa allows visitors to the country to enter the country while passing through Vietnam on their way to another country.
3/ Requirements for submitting Vietnam electronic visa for bearers of Irish passports 2023
The prerequisites for a Vietnam E-visa for an Irish passport are straightforward and simple to fulfil. Irish people need to prepare only two papers for a successful online application for a Vietnam E-visa:
A digital photograph of the data page of a passport
A portrait of the candidate's face
Applicants for IRELAND may snap a photo of their passport and personal photo using their phone. All information on the passport photo must be visible.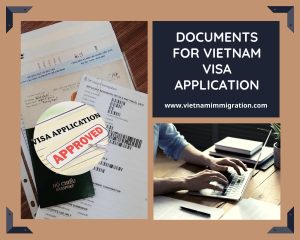 4/ How to apply for a Vietnam E-visa using passport from Ireland in 2023
Ireland passport holders must apply for a visa online from home or any location with internet connection in order to visit Vietnam. It will take a short while to submit an application for a Vietnam E-visa using an Irish passport.
Spend a few minutes applying for a Vietnam e-visa using your Irish passport by following this straightforward procedure, and the approved visa will be sent directly to your email box:
Visit Vietnam Immigration's website at https://www.vietnamimmigration.com/apply-vietnam-visa/ to access the Vietnam E-visa application form.
Decide if your trip will be for work or pleasure, then start filling out the application.
The applicant's face picture and a photo of the bio-data page of a current passport should then be attached.
Pay the E-visa charge with your chosen safe online payment option.
Look in your email account for the confirmation code. The applicant will get the Vietnam E-visa as a PDF document in their email. Please print the received paperwork and bring it with you when you arrive.
Apply at least seven days before your trip to Vietnam since the processing period for obtaining a Vietnam E-visa for an IRELAND passport might take up to three business days.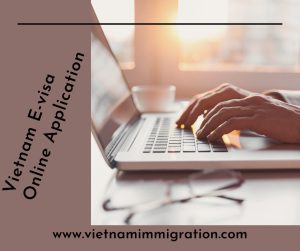 5/ The validity of Vietnam e-visa for Irish passport is 2023
Ireland passport holders are granted a 30-day stay in Vietnam with the single-entry Vietnam E-visa. Also 30 days long is the validity period
Vietnam E-visas for Irish passport holders are valid for one month and start on the date entered on the application form rather than the actual date. IRELAND Prior to the E-expiration visa's date, travellers must depart.
Irish passport holders should provide the intended arrival date accurately when applying for a Vietnam E-visa online to ensure that the visa will be issued with the proper validity.
6/ Conditions for IRELAND citizens entering Vietnam with an e-visa in 2023
IRELAND When arriving in Vietnam, travellers using an E-visa should be prepared with the following two documents:
a valid passport issued by IRELAND that will remain valid for at least six months after the intended arrival date.
a printed version of a Vietnam E-visa.
Irish citizens travelling to Vietnam with an electronic visa may skip the lengthy waits at the visa on arrival desk and the extra stamping costs.
7/ Entry points that recognise the Ireland passport with Vietnam e-visa 2023
Choose one of the following points of entry into Vietnam for applicants from IRELAND, and specify it on your online visa application. Land borders, seaports, and airports are all included.
https://www.vietnamimmigration.com/vietnam-evisa/accepted-ports-to-enter-vietnam-with-e-visa/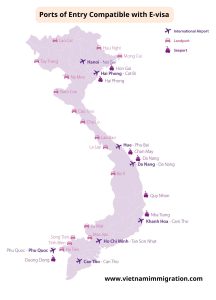 Applicants from IRELAND are unable to modify the entrance gate they previously chose on the application form, so be careful to choose the correct one before completing the E-visa application.
We have just shared all the information about applying for a Vietnam e-visa with an Irish passport, including the necessary paperwork, the different types of e-visas available to Irish nationals, the application process, the duration of the e-visa, the requirements for Irish nationals with E-visas entering Vietnam, and the entry points that accept e-visas. In 2023, all information has been updated. Contact us at info@vietnamimmigration.com if you have any questions concerning the Vietnam E-visa for Irish passport holders.