2023 Vietnam Visa
How to Get a Vietnam Visa from Outside Switzerland in 2023: A Step-by-Step Online Application Guide
The given information will help Swiss citizens living or working outside of Switzerland get a Vietnam visa quickly and efficiently. After two years of lockdown, Vietnam has reopened its borders to welcome back visitors. Many airline routes have reopened, making it simpler for Swiss tourists to visit Vietnam. The process of acquiring a Vietnam visa from outside of Switzerland is relatively simple, since Swiss citizens who are presently located in a different country may apply for a Vietnam E-visa online.
There is no longer any need for Swiss tourists to get a COVID-19 immunization certificate or show evidence of testing before entering Vietnam. Swiss visitors to Vietnam will require a valid visa and passport to enter the country.
E-visas are now available to travel to Vietnam for citizens of 80 different countries, including Switzerland. In 2023, Swiss citizens living outside of Switzerland will be able to apply for and utilize the Vietnam e-visa online, bypassing the Covid-19 requirement. When traveling outside of Switzerland, Swiss citizens may use the following instructions to apply for an electronic visa to Vietnam.
Here is all you need to know about the Vietnam e-visa for Swiss citizens in 2023.
First, Swiss citizens should go to the Vietnam E-visa application website.
Follow this link https://www.vietnamimmigration.com/apply-vietnam-visa/  to begin the visa application process for Switzerland. It's accessible since it's written in English, which most people can understand and use. Check in advance to see whether the airports, land ports, or seaports you want to use accept e-visas; the e-visa is only valid for a limited number of entry points.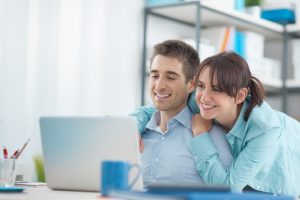 For a complete list of entry gates that accept Swiss citizens with a Vietnam E-Visa, please visit https://www.vietnamimmigration.com/vietnam-evisa/accepted-ports-to-enter-vietnam-with-e-visa/ .
Step 2: Complete the Vietnam E-visa application form with the appropriate information.
At this stage, prospective Swiss applicants must complete an application form in its entirety. If a Swiss citizen is unsure of the visa they need, they may learn more about their options by reading the description. When filling out a visa application, it is necessary to choose one's Nationality, Visit Purpose, Visa Type, Entry/Exit Points, and Date of Entry/Exit.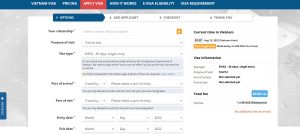 Then, if you find that you need it, please purchase the optional supplemental service:
The fastest possible service: Pick this option if you're in a hurry to get an electronic visa. For Swiss citizens, the normal processing time for an electronic visa to Vietnam is three business days. When a Swiss citizen uses this service, the visa application procedure may be accelerated to a day or two at most.
Choose "On Arrival Support" if you need the Fast Track service. This service is available to anyone who want to skip the standard security checks at airports. A staff member will be present at the airport to help with any and all entrance or immigration procedures.

To go to the next screen, use the "Next" button.
Stage 3: Enter Email and Attach Passport and Photo
When applying for an E-visa in Switzerland, applicants must supply an email address where they may get notification of the application's status. Kindly use the proper email address. If you provide an incorrect email address, your E-visa application will be forwarded to the wrong person.
Furthermore, Swiss citizens must scan and submit a picture of themselves and a copy of their passport's information page.
Passport data page, with all personal information plainly displayed, may be scanned or photographed in Switzerland. Your fingers should not be able to conceal any information on your passport. Passport: make sure you fill in every blank.
It's possible to take a self-portrait. This picture must not be similar to your passport photo in any way. In addition to not include any spectacles, this shot should be taken on a white backdrop.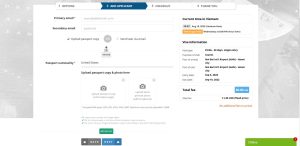 Fourth, make a payment and double-check your details.
Swiss will get a visa order number after all of your information has been verified. Keep in mind that Swiss will eventually need this information.
The Swiss citizen may then pay the visa fee with a credit, debit, or prepaid card. A receipt will be emailed to the address provided in the visa application when the payment has been processed.
Step 5: Get a printout of your electronic visa invitation.
The first instruction states that Swiss applicants may expect their Vietnam e-visa applications to be completed in three business days. But if a Swiss citizen applies during the busy tourist season, the application might take longer to complete. The Vietnam e-visa may be obtained quickly via an urgent service as well. However, Swiss nationals should apply for a Vietnam e-visa at least 10 days before to their planned departure.
An electronic visa (e-visa) will be delivered to the applicant's registered email address after it has been accepted. In order to enter Vietnam, Swiss citizens must have a printed copy of their electronic visa approval letter. Before allowing any passengers from Switzerland to board, the airline will double verify their electronic visas.
Visitors from Switzerland need to present their approved electronic visa upon entrance into Vietnam.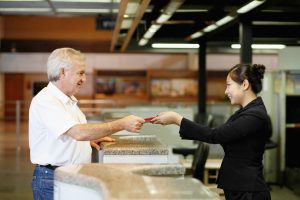 This makes it possible for Swiss citizens to apply for a Vietnam visa from any location with an internet connection. Even if a Swiss citizen is currently located outside of Switzerland, he or she may still apply for and get an e-visa for Vietnam. Approval typically takes place within three business days.
Remember to verify your details for accuracy before submitting your E-visa.
Once the application is submitted or the e-visa is issued, the port of entry cannot be modified. You need to submit an application for a new one if you wish to make a switch.
You will not be able to prolong your stay in Vietnam with an electronic visa.
We just finished reading the instructions for applying for a Vietnam electronic visa by Swiss citizens living outside of Switzerland in the year 2023. Feel free to contact us at info@vietnamimmigration.com  if you have any further questions concerning the Vietnam E-visa application process or the entrance criteria for Swiss citizens traveling to Vietnam.