2023 Vietnam Visa
[Vietnam E-visa for POLAND Passport 2023] Detailed Guide For Applying Vietnam E-visa For POLAND Passport Holders
E-visa applications have been made available once again by Vietnam as of 2022, and travelers with Polish passports may still submit their visa applications online and get E-visa approval in advance of their trip to Vietnam. In this post, we will provide you with in-depth information regarding the Vietnam E-visa for Polish passport holders, which was last revised in 2023. This information will include the following points:
Different types of Vietnam electronic visas available to Polish people
Documentation needed to apply for Vietnam electronic visa for Polish nationals
Instructions for Polish nationals to apply for electronic visa to Vietnam
Requirements for admission into Vietnam for Polish nationals holding an electronic visa
Points of Vietnam entry accept e-visas for Polish people
1/ A brief explanation on the Vietnam e-visa for Polish passport holders
The Vietnam E-visa is an electronic visa that was first issued in February of 2017 for foreign nationals who want to visit Vietnam for tourist, business, or transit reasons for a period of not more than 30 days. Travelers to POLAND may apply for a visa using the online application, which not only helps them save a significant amount of time and money but also reduces the hassle involved in the process.
An electronic visa for Vietnam (also known as an e-visa) is a single-entry visa that permits Polish citizens to visit Vietnam for up to 30 days. Travelers who are qualified to visit POLAND must submit their visa applications online using a phone or any other device that can access the internet. After that, the approved electronic visa paperwork will be sent to each applicant's email address.
Visitors entering Vietnam with a passport from POLAND do not need to pay the stamping fees or wait in lengthy queues upon arrival since Vietnam now has a system that allows visitors to electronically apply for visas.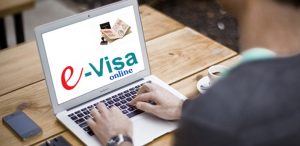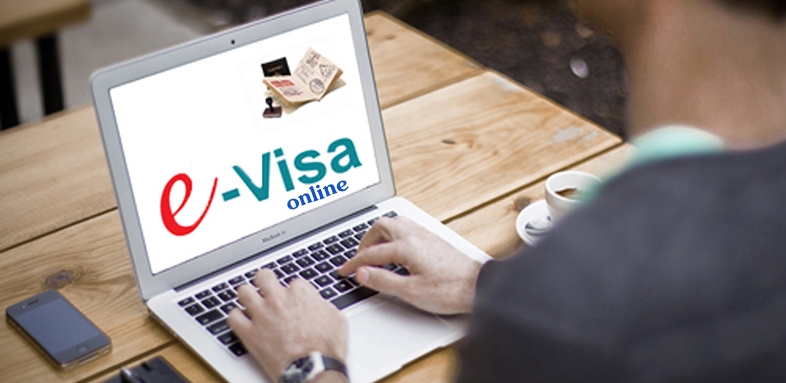 2/ Vietnam E-visa kinds for POLAND passport holders 2023
The only kind of Vietnam e-visa that can be obtained with a Polish passport is the single-entry permit that allows for stays of up to 30 days and may be approved in as little as three business days.
Every bearer of a passport from POLAND who also has an electronic visa for Vietnam is permitted to utilize their entrance permission for the following purposes:
Tourism: With a tourist E-visa for Vietnam, you are free to participate in any activities linked to leisure. A person might be called a tourist even if they are only going on vacation, going to see their friends and family, or exploring their own nation.
Business: For any trips to Vietnam that are connected to the conduct of business-related activities. If you need to discuss future collaboration, hunt for new business possibilities, or sign a contract, you will be able to accomplish all of these things with a Vietnam business E-visa!
Transit: Anyone who is going via Vietnam to reach their ultimate destination may use the Vietnam transit E-visa to guarantee their admission into the country. – Transit E-visas are valid for 30 days from the date of issue.
3/ The Required Documents to Apply for Vietnam Electronic Visa for Passport Holders of POLAND 2023
The prerequisites for obtaining a Vietnam e-visa with a Polish passport are straightforward and simple to do. Citizens of POLAND just need to prepare two papers in order to submit a successful application for an electronic visa to Vietnam:
A digital snapshot of passport's data page
A picture of the applicant's face
Applicants for POLAND may snap a photograph of both their passport and a personal photo using their mobile device. A passport photo has to display all relevant information properly.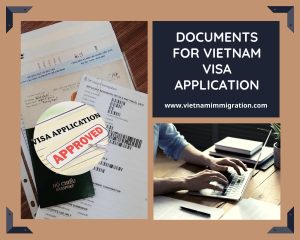 4/ How to Online Apply for Electronic Visa to Enter Vietnam with Polish Passport in 2023
To get a visa to visit Vietnam with a Polish passport, the applicant must submit their application online from the comfort of their own home or any other location with internet connection. It will just take a few minutes to submit an application for an e-visa to Vietnam using a Polish passport.
If you have a passport from Poland and want to apply for a visa to Vietnam online, you will need to set aside some time and follow the steps outlined in this simple guide. The accepted visa will then be sent to your email box.
To access the electronic visa application for Vietnam, please visit the following website: https://www.vietnamimmigration.com/apply-vietnam-visa/ .
Determine the reason for your trip (whether it be for business or pleasure), and then begin filling out the relevant information in the application form.
After that, you need to submit a picture of the applicant's face as well as a snapshot of the biodata page from a valid passport.
You may pay the amount for the E-visa using any secure means of online payment that you like.
Please check your email for the confirmation number that was sent to you. The applicant's email address is where the Vietnam E-visa will be sent to them as a PDF document. Be remember to print the paperwork you got and bring a copy of it with you when you check in.
It is possible that the processing period for receiving a Vietnam E-visa for a POLAND passport will take up to three business days; as a result, you should be sure to apply at least seven days before your trip to Vietnam.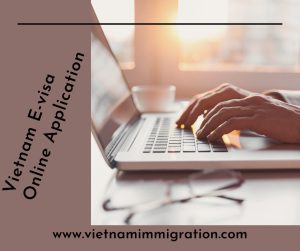 5/ The length of time that Vietnam electronic visa is valid for Polish passport holders in 2023
A visitor with a passport valid in POLAND may remain in Vietnam for up to 30 days on a single-entry Vietnam E-visa. Additionally, the validity period is for a whole month.
The validity period for a Vietnam e-visa for a Polish passport is one month, and the validity period starts on the date that is placed into the application form rather than the actual date. POLAND It is mandatory for travelers to depart before the E-visa expiration date.
When applying for a Vietnam e-visa online, holders of Polish passports need to be careful to include the proper arrival date in order to ensure that their Vietnam e-visa will be valid for the required amount of time.
6/ Prerequisites for Citizens of POLAND to Meet Before Entering Vietnam on an E-Visa in 2023
POLAND Upon arrival in Vietnam, visitors using an E-visa are required to provide two pieces of documentation, which are as follows:
a passport issued by POLAND that is current and will not expire for a period of at least six months after the intended date of entrance
A hard copy of your Vietnam Electronic Visa
PASSPORT HOLDERS FROM POLAND who have a Vietnam E-visa do not have to pay the extra stamp costs upon arrival, and they also have the ability to escape the huge lineups at the visa on arrival desk.
7/ Entry checkpoints that accept Vietnam electronic visa for Polish passports 2023
Applicants from POLAND are need to pick one of the following points of entry into Vietnam and specify which point they will be using on their online visa application. Airports, land borders, and seaports are all included in this category.
https://www.vietnamimmigration.com/vietnam-evisa/accepted-ports-to-enter-vietnam-with-e-visa/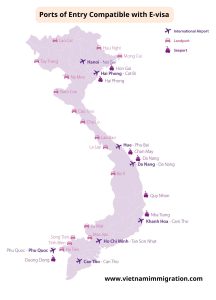 Applicants for a visa to Poland are unable to amend the entrance gate that they have already chosen in the application form; thus, it is imperative that applicants pick the appropriate entry gate before submitting their E-visa application.
We have just provided all of the information that is needed to apply for a Vietnam e-visa for passport holders from Poland. This information includes the required documents to submit an application for a Vietnam e-visa for citizens of Poland, the types of Vietnam e-visas for citizens of Poland, the procedure to apply for a Vietnam e-visa for citizens of Poland, the validity of Vietnam e-visas for citizens of Poland, the entry requirements for citizens of Poland who have an e- This information is current as of the year 2023. Please don't hesitate to get in touch with us by email at info@vietnamimmigration.com if you have any questions about the Vietnam electronic visa for Polish passports.