2023 Vietnam Visa
E-visas for doing business in Vietnam for Indian nationals 2023 – How Indian Businessmen Can Apply For An Electronic Visa To Do Business In Vietnam
All Indian businesspeople do require visa to enter Vietnam. Obtaining a business visa for Vietnam these days is a straightforward and uncomplicated process for Indian passport holders. E-visas for Vietnam have been available to international travellers as of February 1, 2017, in an effort to remove the last obstacle preventing tourism from other countries, particularly for Indian businesspeople. Indian businesses now have the ability to apply for a visa to Vietnam online and finish the process in a matter of minutes thanks to the business E-visa offered by Vietnam.
1/ The Meaning and Function of Vietnam Electronic Business Visa for Indians
E-visas for Vietnam are the most modern and convenient way to get a visa for Vietnam. Using this option, individuals holding Indian passports are able to finish the procedure entirely online and get approval for their visa by email. E-visas for doing business in Vietnam may be applied for quickly and conveniently online by Indian enterprises.
The Vietnam business E-visa is a single-entry visa valid for one month that may be used for business purposes. Some examples of acceptable uses for this visa include the following:
The Vietnam business E-visa can be used by Indian travellers who are coming to Vietnam for a brief working trip.
E-visas for businesses in Vietnam are available to Indian nationals travelling to the country to investigate potential commercial ventures.
Those travelling from India to Vietnam for business purposes, such as attending meetings or seminars, are eligible to apply for a business E-visa.
Those from India who want to visit Vietnam for business purposes, such as executing a contract or doing market research, are eligible to apply for a business E-visa.
The Vietnam business e-visa is available to Indian nationals who will be travelling to Vietnam for the purpose of interacting with business partners or suppliers.
Etc.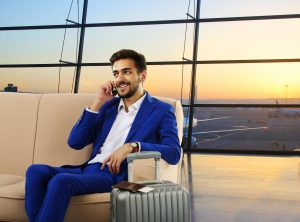 2/ Where in Vietnam can Indian citizens come with an electronic business visa in 2023?
The Vietnam business e-visa allows Indian travellers to enter Vietnam by any of the country's 33 entry points, which include airports, land borders, and seaports.
The following is a list of the detailed entry ports that Indian citizens may use to enter Vietnam in order to enter the country using a Vietnam business E-visa:
https://www.vietnamimmigration.com/vietnam-evisa/accepted-ports-to-enter-vietnam-with-e-visa/
When filling out the online E-visa application form, Indian businesspeople are required to choose a particular port of entry, despite the fact that there are a number of Vietnam entrance ports that let Indian citizens to enter the country with a Business E-visa. Indian businesses who get their applications for an e-visa granted must enter Vietnam via the port of entry specified in the e-visa approval. If Indian businesspeople choose to enter the country at a different port of entry, they are need to apply for the new Business E-visa.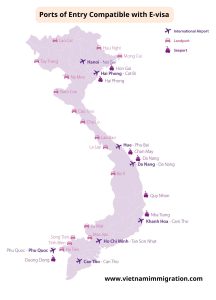 3/ The length of time that the electronic business visa for Vietnam is valid for Indians in 2023
As was just discussed, the Vietnam business E-visa for Indian citizens has restrictions on both the sort of entrance it allows and the length of time it is valid for. Specifically, Indian businesspeople are only eligible to submit an application for a single-entry business E-visa, and their visa will only be valid for a maximum of 30 days. At this time, the Vietnam business e-visa for Indian citizens does not permit repeated entries, nor does it support visits lasting more than 30 days.
4/ Prerequisites and procedures for obtaining a Vietnam business electronic visa for Indian nationals in 2023
Indian businesses should just prepare the papers listed below in order to apply for an electronic business visa to Vietnam.
A photograph of the whole information page of your passport
One of photographs (without glasses)
Because Indian businesspeople are required to upload these files as part of the visa application process, the papers themselves must be in digital format.
5/ How to apply for a business e-visa to Vietnam if you are an Indian citizen in 2023?
The online application form for a Vietnam business e-visa may be found at the following link:
https://www.vietnamimmigration.com/apply-vietnam-visa/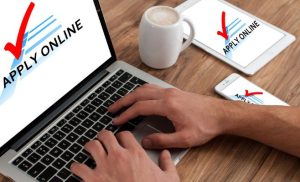 The application form must have all of the necessary information, which must be provided by Indian merchants. The next step in the online application procedure requires the Indian to provide a picture of themselves along with a scan of their passport.
The electronic visa application form for Vietnam's company may be completed quickly and easily by Indian citizens. The submission of the online application will only take a few more minutes.
After that, businesspeople in India will be given a registration number that can be used to verify the outcome. After the processing is complete, the result won't be accessible for three full days of work. An email will be sent to the Indian applicant advising them of the visa outcome after their business E-visa has been accepted.
If the visa request is granted, you are required to print it out. At the entrance gate, Indian businesspeople are required to provide both this E-visa and their passport to the immigration agent. There is no need for any further paperwork after you have arrived in Vietnam.
To summarise, the Vietnam business electronic visa will be accessible to Indian citizens in 2023. Requests for business e-visas may be simply submitted by Indian businesses, and entrance permits can be obtained once three working days have passed. Please don't hesitate to get in touch with us by email at info@vietnamimmigration.com  if you have any more questions on the Vietnam business E-visa.