2023 Vietnam Visa
Detailed Instructions of Applying for Vietnam E-Visa for Irish Nationals in 2023 – Requirements, Validity, Fees, and Procedures for Obtaining Vietnam E-Visa from IRELAND
Vietnam is a popular location for Irish tourists. You must apply for a visa to get an entrance permission if you want to see the interesting culture of this beautiful nation. This page discusses the Vietnam visa requirements for Irish citizens, as well as the E-visa application procedure, visa validity, and visa costs for Irish passport holders. Let's begin!
1/ Are Irish travelers visiting Vietnam needed to get a visa in 2023?
Do Irish nationals require a visa to enter Vietnam in 2023? It is one of the most important questions for all Irish tourists.
Irish citizens may access Phu Quoc island in Vietnam without a visa if they arrive by direct aircraft and stay for less than 30 days. Citizens of Ireland who want to visit other areas of Vietnam in addition to Phu Quoc island must apply for a visa in advance.
Prior to entering Vietnam, citizens of Ireland MUST APPLY FOR A VIETNAM VISA. Before allowing Irish passengers to board, the airline employees will verify their visas. Irish citizens will not be permitted to travel without a visa or visa permission letter.
The good news is that Irish people now have access to an electronic Visa with a simple and quick online application procedure. This implies that Irish citizens may quickly apply for a visa to Vietnam online and get approval by email.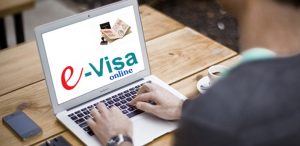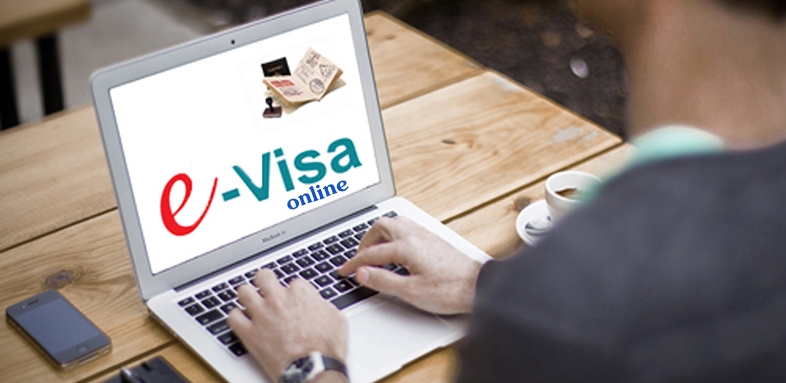 The steps involved in acquiring a Vietnam e-visa with an Irish passport are outlined in the sections that follow.
2/ What is an e-visa for Vietnam? Can Irish get a Vietnam e-visa in 2023?
Vietnam E-visa is a visa approval document that permits visa holders to enter Vietnam at 33 international entry checkpoints, including airports, seaports, and land borders. Vietnam E-visa is entirely applied for online, thus applicants may process this form of visa through the internet in a few simple steps. Visas will be sent to applicants, who must then print them off and present them upon entry into Vietnam.
Vietnam E-visa was first introduced in 2017, and IRELAND is one of 80 nations eligible to apply for it. Despite the fact that this visa was briefly blocked for two years during the Covid-19 era, it is currently back in effect. Irish passport holders may apply for a Vietnam e-visa in 2023, of course!
3/ What Is Vietnam E-Visa Validity Period for Irish Nationals in 2023?
Vietnam E-visas for Irish have a 30-day validity term, and Irish visitors are permitted to stay in Vietnam for up to 30 days. Irish applicants must include their entrance and departure dates on the visa application form. After receiving approval for a Vietnam e-visa, Irish nationals may enter Vietnam at any time within the visa's validity term.
Please note that regardless of the day on which you enter Vietnam, the E-visa will expire on the date shown on the visa approval, not the actual date of entry.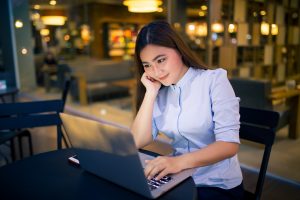 4/ How much does Vietnam electronic visa cost for Irish nationals in 2023?
There are two sorts of costs associated with applying for a Vietnam E-visa with an Irish passport: Governmental charges and service fees.
When Irish citizens submit an online application for a Vietnam E-visa, they are required to pay a charge to the Vietnamese government for document processing. Currently, this cost is USD 25.
Service fee is the price charged for processing papers on your behalf. This price varies based on the expediency with which Irish applicants desire to get visa acceptance.
The Standard processing service requires 3 working days, whereas the Rapid processing service requires 1 working day and the Highly Rapid processing service requires 2 working hours. The E-visa application cost might vary based on the urgency of your request.
Please go here to verify Vietnam E-visa pricing for Irish passport holders in 2023:
https://www.vietnamimmigration.com/vietnam-visa-fees/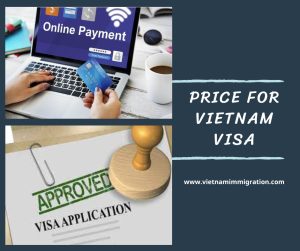 5/ How to apply for a Vietnam e-Visa from Ireland for Irish citizens in 2023?
The Vietnam E-visa is handled electronically, thus Irish citizens may apply for this sort of visa from anywhere in IRELAND.
To apply for a Vietnam E-visa from IRELAND, Irish applicants simply complete a simple online process:
Click here to view the online Vietnam E-visa application form for Irish nationals: https://www.vietnamimmigration.com/apply-vietnam-visa
Provide all essential information, including personal data and visa information.
Upload a scanned copy of your passport and a photograph of yourself.
In "express service," you may choose the desired turnaround time for visa approval.
Use a credit card or debit card to pay the visa charge.
Irish in IRELAND will afterwards get an email confirmation for their Vietnam E-visa order. This visa will be sent to the applicant's registered email address when the processing period has passed. It is advised that you print out this E-visa to provide to immigration officials upon arrival in Vietnam.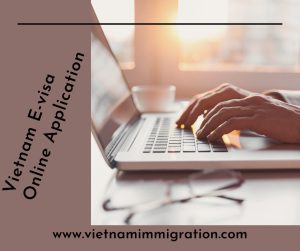 6/ Documents need to apply for a Vietnam e-visa for Irish citizens in 2023
Irish people must satisfy the following conditions to get a Vietnam e-visa online:
Irish citizens must possess a passport with at least six months of validity and at least one blank page for stamping.
Irish citizens must provide a portrait picture (looking straight ahead and wearing no glasses).
Irish must provide a scan of their passport's data page, containing their portrait, ICAO lines, and personal information.
To acquire visa acceptance, the Irish must have a valid email account.
Visa fees may only be paid with a credit or debit card.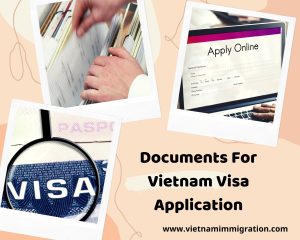 7/ At which airports may Irish citizens enter Vietnam with an e-visa?
Vietnam E-visa holders have access to 33 distinct entrance and departure locations. Eight airports, sixteen land ports, and nine seaports are included.
https://www.vietnamimmigration.com/vietnam-evisa/accepted-ports-to-enter-vietnam-with-e-visa/
When applying for a Vietnam E-visa online, Irish tourists must choose the correct entry port. Irish travelers will not be permitted to enter Vietnam if the port of entry listed on their visa permission does not match the actual port of entry.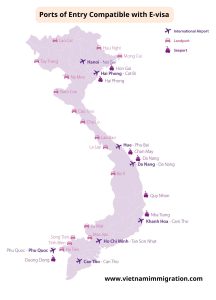 In conclusion, Irish citizens entering Vietnam are required to hold a valid visa. Irish passport holders may now apply for a Vietnam e-visa. The visa application form may be submitted online and visa approval can be received by email. If you need more information about Vietnam E-visa for Irish, which is frequently updated in 2023, including visa requirements, visa papers, visa processing time, and visa validity, you can contact us 24 hours a day, 7 days a week at info@vietnamimmigration.com .