2023 Vietnam Visa
Detailed Instructions for Obtaining Vietnam Electronic Travel Visa for Americans in 2023 – Requirements, Validity, Fees, and Processes
For Americans, Vietnam is a popular tourism destination. If you want to explore this stunning nation's unique culture, you must apply for a visa in order to get an admission permission. You may learn more about the American passport holders' visa requirements for Vietnam in this article, along with information on the Vietnam E-visa application procedure, visa validity, and visa costs. Let's start!
1/ Do Americans need a visa to enter Vietnam in 2023?
Does an American citizen require a visa to visit Vietnam in 2023? is one of the top questions that all American tourists should have answered.
In truth, American citizens do not need a visa to access Phu Quoc island in Vietnam if they fly directly there and remain there for less than 30 days. American nationals must apply for a visa in advance if they want to go to any other locations in Vietnam in addition to Phu Quoc.
People with American passports MUST APPLY FOR A VIETNAM VISA before traveling to Vietnam. Before allowing Americans to board, airline workers will verify their visas. American citizens will not be allowed to board flights if they lack a visa or visa permission letter.
The good news is that American residents may apply for an electronic Visa through a simple and quick online procedure. As a result, Americans may quickly apply for a visa to Vietnam online and get a visa acceptance email.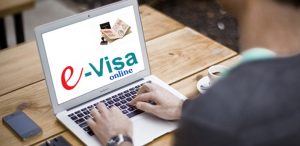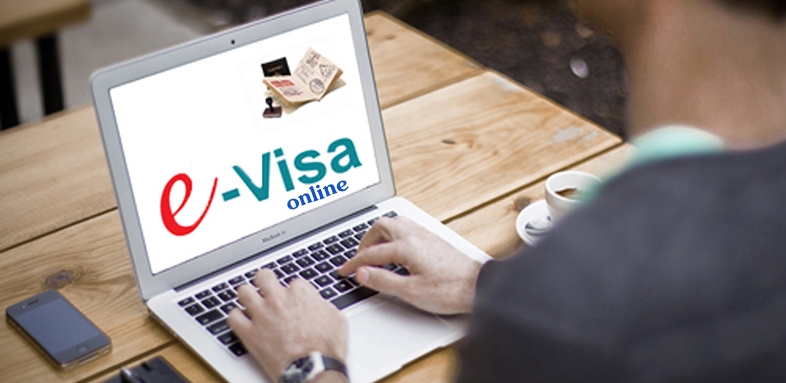 Following are step-by-step instructions on how to get a Vietnam E-visa if you have an American passport.
2/ What is an E-visa for Vietnam? Can Americans apply for a Vietnam E-visa in 2023?
It is possible to enter Vietnam at 33 international entry checkpoints, including airports, seaports, and land borders, using a Vietnam E-visa, which is a document confirming visa approval. The Vietnam E-visa is entirely applied for online, thus candidates may complete this form of visa application online in a few simple steps. The applicant only has to print the visa and present it while entering Vietnam after receiving it through email.
The United States is one of 80 nations that may apply for a Vietnam E-visa, which was initially introduced in 2017. Although this visa was briefly blocked during the Covid-19 era for two years, it has recently been reopened. American passport holders may apply for a Vietnam E-visa in 2023 without a doubt!
3/ What Is the Vietnam E-Visa for Americans' Validity Period in 2023?
The 30-day validity term of the American Vietnam E-visa allows for a 30-day maximum stay in Vietnam. American citizens must provide the entrance date and leave date on the visa application form. American citizens may enter Vietnam at any time throughout the validity period indicated in the E-visa approval once it has been authorized.
Please be aware that the E-visa will expire on the date shown in the visa approval, not the day you actually enter Vietnam, regardless of when you arrive.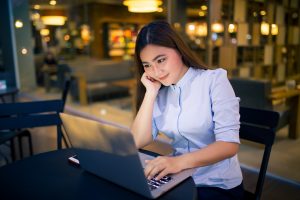 4/ How much would an American's E-visa for Vietnam cost?
The costs for obtaining a Vietnam E-visa for holders of American passports are broken down into two categories: both a service and a government tax.
American citizens who apply for a Vietnam E-visa online must pay a processing charge to the Vietnamese government. The current cost is $25 USD.
Service charges are incurred when documentation is handled on your behalf. The cost varies according on how quickly Americans want their visa applications to be approved.
Three working days are required for the Standard processing service, one day is required for the Rapid processing service, and two hours are required for the Highly Rapid processing service. The cost of applying for an E-visa might change depending on how quickly you need it.
Please go here to see the 2023 cost of the Vietnam E-visa for bearers of American passports:
https://www.vietnamimmigration.com/vietnam-visa-fees/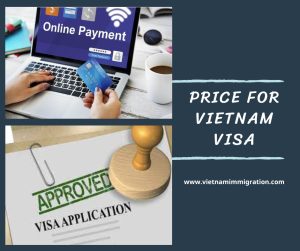 5/ How do Americans from THE UNITED STATES apply for an electronic visa to Vietnam 2023?
Vietnam E-visa applications may be submitted by Americans from anywhere in the United States since they are processed online.
American citizens must complete a short online application to apply for a Vietnam E-visa from THE UNITED STATES:
To view the American's online Vietnam E-visa application form, click here. https://www.vietnamimmigration.com/apply-vietnam-visa/
Enter all necessary information, including personal and visa data, – upload a scanned copy of your passport and a portrait picture of yourself
Select if you want "express service," which will expedite the granting of your visa.
Make a credit or debit card purchase to cover the visa cost.
An email confirmation for the Vietnam E-visa order will subsequently be sent to Americans in THE UNITED STATES. This visa will be delivered to the email provided on the visa application form after processing is complete. When traveling to Vietnam, it is advised you print this E-visa out to provide to immigration officials.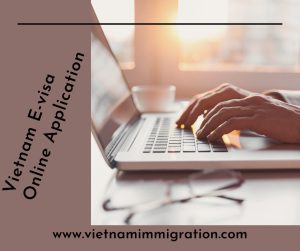 6/ Documents needed to apply for a Vietnam E-visa for Americans in 2023
American citizens must fulfill the following conditions in order to apply for a Vietnam E-visa online:
American citizens must have a passport that is valid for at least 6 months and has at least one blank page for stamps.
American applicants must send a portrait picture (looking straight ahead and wearing no glasses).
An American must provide a scan of their passport data page, which includes their portrait, ICAO lines, and personal information.
To get visa clearance, Americans must have a working email account.
To pay the visa fee, Americans must have a credit or debit card.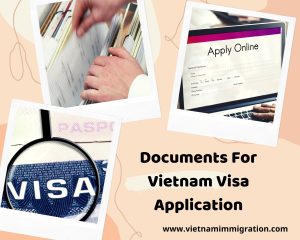 7/ Which airports accept Americans using Vietnam E-visas 2023
Holders of a Vietnam E-visa may enter and leave at 33 different locations. 8 airports, 16 separate land ports, and 9 different seaports are among them.
https://www.vietnamimmigration.com/vietnam-evisa/accepted-ports-to-enter-vietnam-with-e-visa/
American visitors can use any of them to enter Vietnam, but make sure that you must choose the right entry port when applying Vietnam E-visa on the internet. Americans will not be allowed to enter Vietnam if the entry port in visa approval is different with the actual entry port.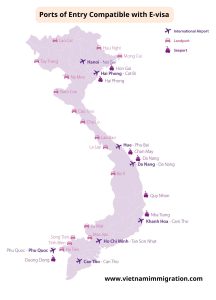 In conclusion, Americans must enter Vietnam with a valid visa. American citizens may now apply for a Vietnam E-visa. American citizens may apply for visas online and get email confirmation of their acceptance. You may reach us 24/7 by email at info@vietnamimmigration.com if you have any questions concerning the Vietnam E-visa for Americans, which is updated on a regular basis in 2023 and includes information on visa requirements, documentation, processing times, and visa validity.