2023 Vietnam Visa
[Vietnam E-visa for BELGIUM Passport 2023] Detailed Guide For Applying Vietnam E-visa For BELGIUM Passport Holders
Vietnam has already reopened E-visa application beginning in 2022, and BELGIUM passport holders may still submit an online visa application and get E-visa approval prior to traveling to Vietnam. In this post, we will provide you with information on the Vietnam E-visa for BELGIUM passport, which was modified in 2023, including:
Vietnam E-visa types for nationals of BELGIUM
Required papers to submit Vietnam E-visa for BELGIUM citizens
Procedure for BELGIUM nationals to get a Vietnam E-visa
Validity of Vietnam Electronic Visa for BELGIUM nationals
Vietnam entrance criteria for BELGIUM nationals holding an E-visa
Entry ports accepting Vietnam E-visa for BELGIUM nationals
1/ Brief introduction to Vietnam E-visa for the passport of BELGIUM
Vietnam E-visa is an electronic visa that was established in February 2017 for foreigners wishing to visit Vietnam for tourist, business, or transit reasons for a maximum of 30 days. The online application allows BELGIUM visitors to apply for a visa with a valid passport and saves substantial time and money.
Vietnam E-visa is a visa with a single entry that permits BELGIUM passport holders to visit for up to 30 days. Travelers who are eligible for a BELGIUM visa must apply for one online using a phone or another internet-accessible device. Each applicant will thereafter get an email with the approved E-visa paperwork.
Due to the Vietnam electronic visa system, BELGIUM passport holders do not have to pay stamping fees or wait in lengthy queues while entering Vietnam.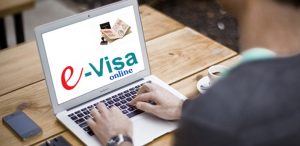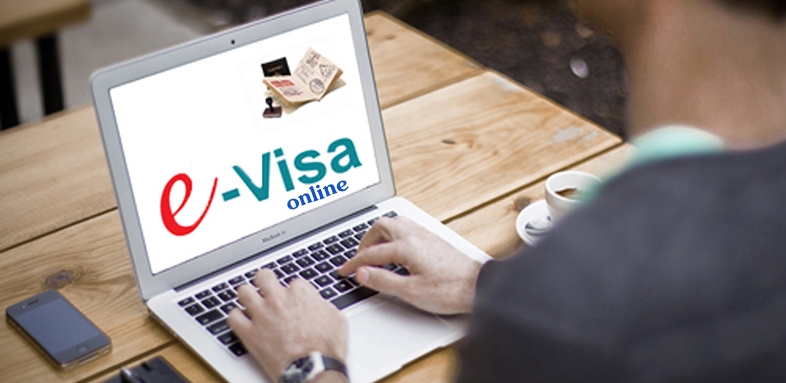 2/ Vietnam E-visa kinds for BELGIUM passport holders 2023
Vietnam E-visa for BELGIUM passport is a single-entry permit valid for 30-day stays that is completed within three business days.
Every BELGIUM passport bearer with a Vietnam E-visa may utilize their entrance authorization for the following:
Tourism: With a Vietnam tourist E-visa, you may engage in any recreational activity. It is also possible to be called a tourist if you are on vacation, visiting friends and family, or experiencing the nation.
Business: For all trips to Vietnam linked to doing business. Whether you need to discuss future collaboration, seek for new business possibilities, or sign a contract, the Vietnam business E-visa will allow you to do it all!
Transit: Anyone going via Vietnam to reach their ultimate destination may utilize a Vietnam transit E-visa to enter the country.
3/ Documents Required for BELGIUM Passport Holders to Submit Vietnam E-Visa Application 2023
Vietnam E-visa requirements for a BELGIUM passport are straightforward and simple to fulfill. BELGIANS need just two papers to submit a successful online application for a Vietnam E-visa:
A photograph of the data page of the passport
Photograph of the applicant's face
Applicants in BELGIUM may use their mobile devices to snap a photo of their passport and a personal photo. All information on a passport photo must be legible.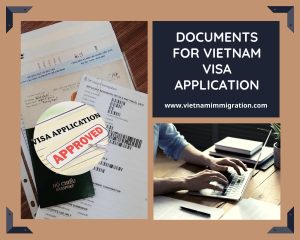 4/ How to apply for Vietnam e-visa online using passport from Belgium in 2023
To visit Vietnam, holders of a passport from BELGIUM must apply for a visa online from the comfort of their own homes or any other location with internet connection. It will take a few minutes to submit an application for a Vietnam e-visa on a BELGIUM passport.
Spare a few minutes and follow this fast method for applying for a Vietnam e-visa on a BELGIUM passport in order to get an accepted online visa through email:
Click on this link to access the Vietnam E-visa application form: https://www.vietnamimmigration.com/apply-vietnam-visa/
Select the reason for your trip (business or tourist) and fill out the application form with the required information.
Next, submit a photograph of the applicant's face and a photograph of the biodata page of a valid passport.
Pay the E-visa charge using any secure online payment method you like.
The confirmation number will be sent to you. The applicant will get their Vietnam E-visa by email as a PDF attachment. Be careful to print the received document and bring it with you to the destination.
The processing period for a Vietnam E-visa on a BELGIUM passport may take up to three business days; thus, you should apply at least seven days before to your Vietnam trip.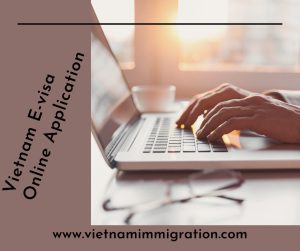 5/ Validity of Vietnam E-visa for BELGIAN passports in 2023
The 30-day Vietnam E-visa single-entry is valid for BELGIUM passport holders. Also thirty days long is the validity period.
The validity of a Vietnam E-visa for a BELGIUM passport is one month, beginning on the date entered on the application form and not the actual date. BELGIUM E-visa holders are required to depart before to the expiration date.
When applying online for a Vietnam E-visa, BELGIUM passport holders must provide the exact arrival date to ensure that their visa is valid.
6/ Requirements for BELGIUM nationals using an E-visa to visit Vietnam in 2023
BELGIUM Upon arrival, travelers entering Vietnam with an E-visa must provide two documents:
A valid BELGIUM passport that is valid for at least six months beyond the intended date of arrival
A printed copy of your Vietnam e-visa
PASSPORT HOLDERS FROM BELGIUM WITH A VIETNAM E-VISA DO NOT HAVE TO PAY ADDITIONAL STAMP FEES UPON ARRIVAL AND CAN AVOID THE LONG LINES AT THE VISA ON ARRIVAL
7/ Entry points that accept BELGIUM passport with E-Visa for Vietnam 2023
Applicants from BELGIUM must pick one of the following points of entry into Vietnam and include it on their online visa application. This consists of airports, land borders, and seaports.
https://www.vietnamimmigration.com/vietnam-evisa/accepted-ports-to-enter-vietnam-with-e-visa/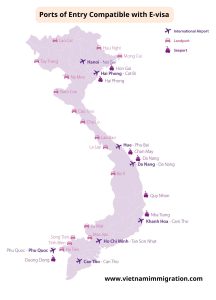 Applicants for a BELGIUM E-visa are unable to modify the port of entrance they specified on the application form; thus, before submitting an E-visa application, be careful to pick the correct port of entry.
We have just shared all information regarding the Vietnam E-visa application process for BELGIUM passport holders, including the required documents to apply for a Vietnam E-visa, the types of Vietnam E-visa for BELGIUM citizens, the application process for a Vietnam E-visa for BELGIUM citizens, the validity of a Vietnam E-visa for BELGIUM citizens, the Vietnam entry requirements for BELGIUM citizens with an E-visa, and the entry ports that accept Vietnam Evisa. In 2023, all information is revised. Please feel free to contact us through email at info@vietnamimmigration.com for additional information regarding the Vietnam E-visa for BELGIUM passports.