2023 Vietnam Visa
[E-visa for INDIA Passport 2023] The Complete Step-by-Step Vietnam E-Visa Application for Indian Citizens
Starting in 2022, visitors with Indian passports will once again be able to apply for and get approval of their electronic visas (E-visas) in advance of their arrival in Vietnam. This page contains up-to-date details on the 2023 edition of the Vietnam E-visa for Indian passport holders. The content includes:
E-visa Categories for Indian Nationals Traveling to Vietnam
Documents needed for INDIA nationals to apply for electronic visa to Vietnam
How Indian nationals may get an electronic visa for Vietnam
Vietnam e-visas validity for Indian nationals.
E-visa holders from India must meet certain conditions to enter Vietnam.
Airports that allow Indian nationals to enter Vietnam with an electronic visa
1/ Quick Overview of Vietnam Electronic Visa for Indian Passports
To facilitate the entry of foreigners into Vietnam for tourist, business, or transit reasons for a period of up to 30 days, the Vietnam E-visa was established in February 2017. Online visa applications are available for citizens of INDIA who have a valid passport, allowing them to apply for a visa without leaving the comfort of home and at a significant cost savings.
A 30-day stay in Vietnam is permitted for bearers of Indian passports with a 30-day stay limit per visit using an electronic visa. It is good for 30 days and has a specific expiration date. Indian tourists who meet the requirements may apply for a visa to enter Vietnam by filling out a form online using a computer, smartphone, or tablet. Each applicant will subsequently get an email with their approved E-visa paperwork attached.
Indian nationals may now enter Vietnam without incurring any additional costs or hassles because of the country's modern computerised visa system.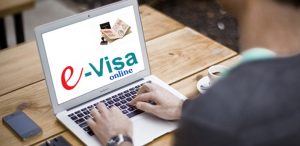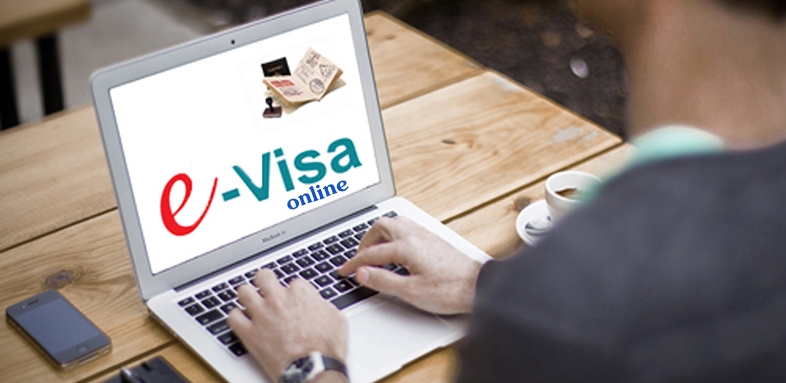 2/ Types of Vietnam eVisas Accept Indian Passport Holders in 2023
Only a 30-day single-entry visa is valid for INDIA passport holders which is available for issuance within 3 working days using Vietnam's electronic visa service.
All Indian nationals in possession of a valid Vietnam E-visa are allowed admission into the country for the following reasons:
With a tourist E-visa for Vietnam, you are free to engage in any tourism-related activity. You might be labelled a tourist if you are on vacation, seeing friends and family, or travelling throughout the nation.
Business trips are for doing official company business while in Vietnam. The Vietnam business E-visa will allow you to do any business-related activities, such as discussing future collaboration, exploring new business possibilities, and negotiating a contract.
For those only passing through Vietnam en route to another country, an electronic visa is available (called a "Vietnam transit E-visa") that will allow them access.
3/ Documents Needed to Apply for Vietnam E-Visa with Indian Passport 2023
The conditions for obtaining a Vietnam electronic visa while travelling on an Indian passport are minimal. Citizens of INDIA should just gather two items before submitting an online application for a Vietnam E-visa:
Scan of passport, with all personal information
Picture of the applicant's face is required.
Candidates from INDIA may use their smartphones to snap photos of their passport and headshot. All information must be legible in a passport photo.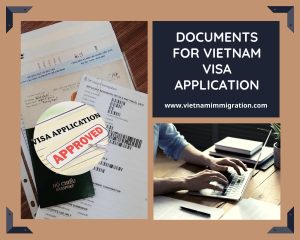 4/ Online application for Vietnam e-visa using an Indian passport 2023
Anyone holding a passport from India will need to apply for visa online to enter Vietnam, which may be done from the comfort of one's own home or any other location with access to the internet. It will just take you a few minutes to apply for a Vietnam e-visa online if you are an Indian passport holder.
If you have a valid passport from India and just a few minutes to spare, here is how to apply for a Vietnam electronic visa and have it sent to you after it has been accepted.
Visit https://www.vietnamimmigration.com/apply-vietnam-visa/ to fill out an application for a Vietnam electronic visa.
Select the purpose of your trip (business or pleasure) and fill out the required fields.
Include a picture of the applicant's face and a photocopy of the biographical information page from passport.
Use any trusted online payment system to settle the E-visa charge.
The confirmation number will be sent to your email. The applicant will get a PDF version of their Vietnam e-visa through email. Please bring a printed copy of the visa with you when you check in.
You should apply for your Vietnam e-visa at least 7 days before you want to go to Vietnam, since the processing period might take up to 3 business days if you are using an INDIA passport.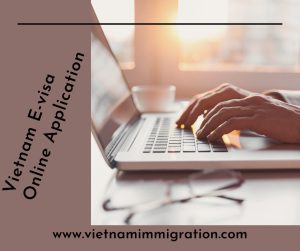 5/ The length of time Vietnam electronic visa is valid with Indian passport in 2023
It is possible to remain in Vietnam for 30 days with an INDIA passport. Additionally, the visa is a single-entry Vietnam E-visa.
The validity of the Vietnam e-visa for INDIA passport is one month, and it starts on the day registered on application form rather than the date of issuance. INDIA E-visa holders are required to depart the country prior to its expiration.
In order to ensure that their Vietnam E-visa application is processed in a timely manner, INDIA passport holders must include their anticipated arrival date while applying online.
After entering Vietnam, the INDIA passport holder's electronic visa for Vietnam may be renewed. Those from INDIA who are interested in finding out more about the immigration process may get in touch with their regional immigration office.
6/ Requirements for Indian citizens with electronic visa to visit Vietnam in 2023
INDIA Visitors using an E-visa to visit Vietnam should have two pieces of documentation ready:
A passport issued by INDIA that has at least six months remaining till its expiration date
Vietnam Electronic Visa Copies
E-visa holders from INDIA may skip the visa on arrival queue and save money by not paying for a stamp in their passport at the airport.
7/ Points of entry in Vietnam that accept the Vietnam e-visa 2023
The online visa application form for INDIA requires candidates to pick one of the following entrance points into Vietnam. These are the seaports, land borders, and airports.
https://www.vietnamimmigration.com/vietnam-evisa/accepted-ports-to-enter-vietnam-with-e-visa/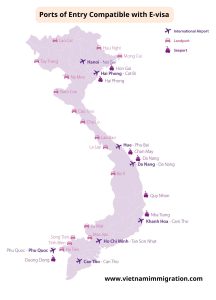 If you are applying for an E-visa from India, be careful to choose the correct entry gate since once submitted, the application cannot be changed.
Everything you need to know about applying for a Vietnam e-visa as a citizen of India has just been made public on this site, including the documents you'll need to submit your application, the different types of e-visas available to Indian nationals, the application process, the length of time your e-visa will be valid, the entry requirements for Indian nationals with an e-visa, and the ports of entry that will accept your visa. Please email us at info@vietnamimmigration.com if you have any more questions regarding obtaining a Vietnam electronic visa with Indian passport.