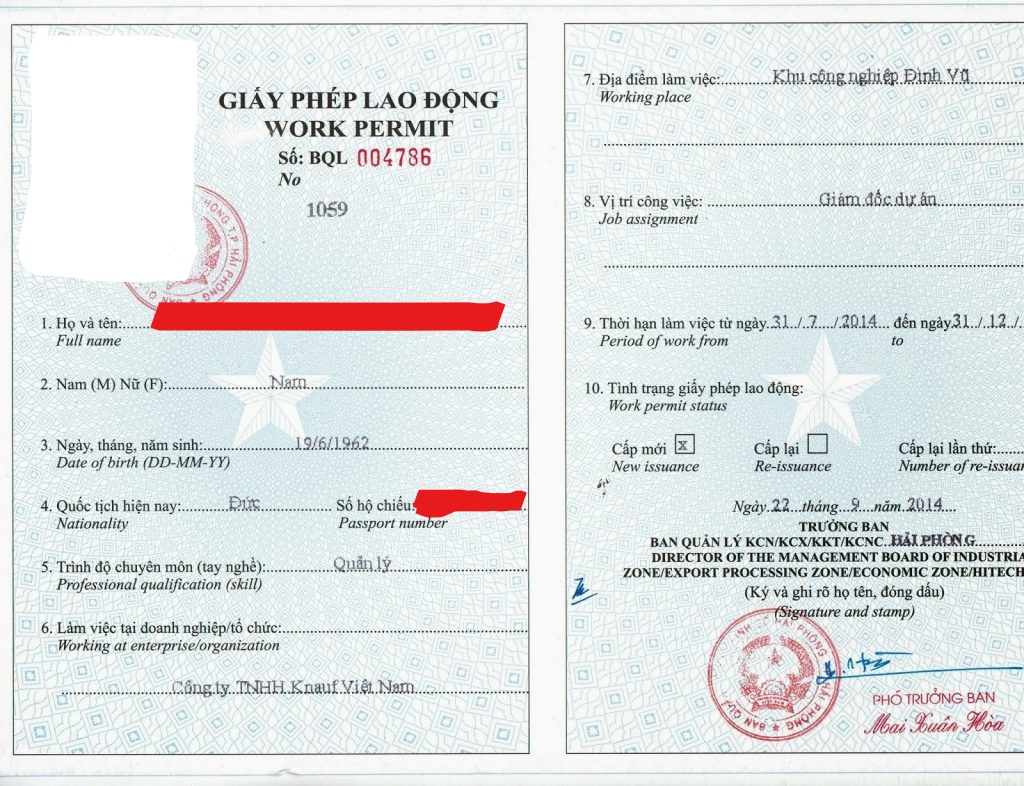 work Permit
Prestigious Vietnam Work Permit Service in Vietnam – Way To Process Vietnam Work Permit In Vietnam
Work permit is a certification issued by the Ministry of Labor, War Invalids and Social Affairs for purpose of allowing foreign workers to legally work in Vietnam. This is also one of the most important documents when foreigners want to come to Vietnam or any other country to work.
Foreigners working in Vietnam without a work permit will be deported and enterprises employing unlicensed workers will be fined (according to Article 22 – Decree No. 95/2013/ND-CP).
To apply for Vietnam work permit, you need to prepare complicated documents and be knowledgeable about the law. Furthermore, it will take you a lot of time to prepare documents. Therefore, a reputable company for processing Vietnam work permit is the best suggestion for you.
One of the leading professional companies in the field of Vietnam visas and work permits in Vietnam is VietnamImmigration. With more than 10 years of experience, we are confident to bring you the best service experience. The workflow is simple and fast, optimizing your time. Moreover, without going through any middlemen, it will save costs.
If you are in Vietnam and you are finding the way to process your Vietnam work permit, you can contact us at any time. We provide a lot of services related to work permit:
Services for applying new Vietnam work permit in Vietnam and abroad
Services for re-issuance Vietnam work permit in Vietnam and abroad
Services for extending Vietnam work permit in Vietnam and abroad
For detailed information about the costs, documents and related procedures for applying Vietnam work permit, please contact us directly via email info@vietnamimmigration.com
Visit this link on mobile
Only from 6 USD/pp
Risky Free:
We charge service fee when your visa application is processed successfully.
Hassle-Free:
No passport send-off. No embassy queuing.
Fast:
Within 48 hours processing time.
Accessible:
100% online. Send and receive by email.
APPLY FOR VISA ON ARRIVAL VIETNAM
VietnamImmigration.com is a commercial website providing service for visa Vietnam and charge service fee. We are neither government website nor affiliated with embassy therefore our fee is higher than official fee from government.
Copyright © 2012-2022 · Vietnam Visa on Arrival. All rights reserved.