Vietnam travel guide
From Frustration to Success: How Indians Can Handle the Delay in Getting their Vietnam Visa
As an Indian traveler, getting a Vietnam visa can be a frustrating experience. The visa process can be long and complicated, leading to delays and even rejections. However, there are steps you can take to make the process smoother and more efficient. In this article, I will discuss the reasons for delay in Vietnam visa processing for Indians, how to avoid common mistakes that cause delays, tips for expediting the visa process, alternative options for visiting Vietnam without a visa, and testimonials from Indians who have successfully obtained their Vietnam visa.
1/ Reasons for Delay in Vietnam Visa Processing for Indians
There are several reasons why the Vietnam visa process for Indians may take longer than expected. One of the main reasons is that the Vietnam Embassy in India receives a large number of visa applications, particularly during peak travel seasons. This can lead to delays in processing times and may cause applicants to miss their planned travel dates.
Another reason for delay is incomplete or incorrect visa applications. It is important to double-check all application forms and supporting documents before submitting them to the embassy. Any errors or missing information can result in the application being rejected or delayed.
Finally, visa regulations and policies can change frequently, which can also contribute to processing delays. It is important to stay up-to-date on the latest visa requirements and regulations to ensure a smooth application process.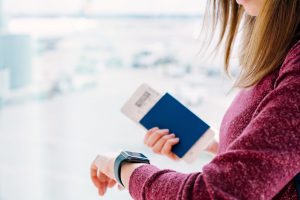 2/ How to Avoid Common Mistakes that Cause Delays in Visa Processing
To avoid common mistakes that cause delays in visa processing, it is important to carefully read and follow the instructions provided by the Vietnam Embassy in India. Here are some tips to help ensure a smooth application process:
Provide accurate and complete information: Make sure that all information provided on the application form is accurate and complete. This includes personal information, travel information, and details about your intended stay in Vietnam.
Submit all required documents: Check the embassy's website to ensure that you have all the required documents for your visa application. This may include a passport, passport-sized photos, proof of travel arrangements, and proof of accommodation in Vietnam.
Apply early: Apply for your visa well in advance of your planned travel date to allow for any processing delays. The embassy recommends that you apply at least one month before your intended travel date.
Choose the right visa type: Make sure that you choose the correct visa type for your intended purpose of travel. There are different visa types available, including tourist visas, business visas, and transit visas.
3/ Tips for Expediting the Vietnam Visa Process for Indians
Please note that Vietnam Embassy don't offer expedited processing after you submitted the visa application. If you need to expedite your Vietnam visa process, there are a few options available:
    Use a visa processing service: There are several visa processing services available that can help to expedite the visa application process. These services can handle the entire application process for you, including filling out the application form and submitting the necessary documents to the embassy.
    Apply for a visa on arrival: Another option for Indian travelers is to apply for a visa on arrival. This option allows you to obtain a visa upon arrival in Vietnam, rather than applying for a visa in advance at the embassy. However, this option is only available for certain types of visas and may not be suitable for all travelers.
For those who want to apply urgent visa to Vietnam, please click here https://www.vietnamimmigration.com/apply-vietnam-visa/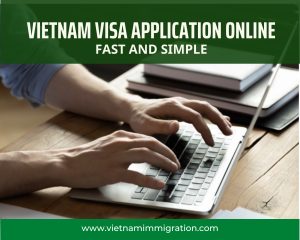 4/ Alternative Options for Indians to Visit Vietnam Without a Visa
If you are unable to obtain a Vietnam visa, there are still way to visit Vietnam without a visa. The option is to visit Phu Quoc Island, which is located off the coast of Vietnam. Indian travelers are allowed to stay on the island for up to 30 days without a visa. This can be a great alternative for travelers who want to experience Vietnam's beautiful beaches and natural landscapes.
5/ Testimonials from Indians Who Have Successfully Obtained their Vietnam Visa
"I was initially worried about the visa process, but I followed the instructions provided by the embassy and my application was approved without any delays. I applied well in advance of my travel date to ensure that I had enough time for the application to be processed." – Ravi, Bangalore
"I used a visa processing service to help me with my application, and it was a great decision. The service took care of everything for me and I received my visa in just a few days." – Priya, Mumbai
"I decided to visit Phu Quoc Island instead of applying for a visa, and it was a great experience. The island is beautiful and there is so much to see and do. I would definitely recommend it to other Indian travelers." – Rohit, Delhi
6/ Conclusion and Final Thoughts on Handling the Delay in Getting a Vietnam Visa as an Indian
While obtaining a Vietnam visa as an Indian traveler can be a frustrating experience, there are steps you can take to make the process smoother and more efficient. By following the embassy's instructions, avoiding common mistakes, and considering alternative options, you can ensure a successful travel experience in Vietnam. Remember to plan ahead and apply early to avoid any unnecessary delays.