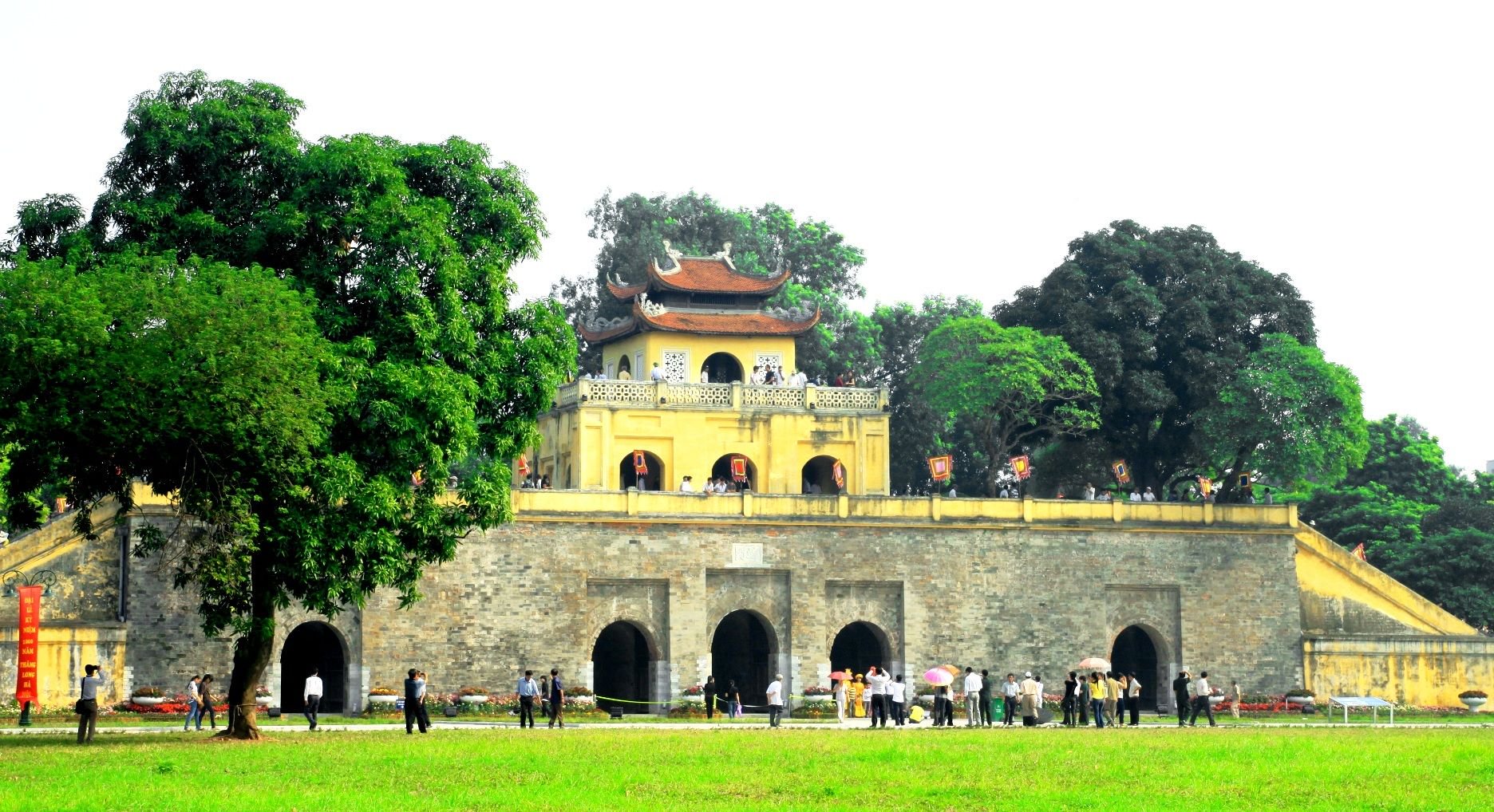 Vietnam travel guide
Archaeological value of The Imperial Citadel Of Thang Long in Hanoi, Vietnam
History revealed that Imperial Citadel of Thang Long changed a lot but its centre, especially Forbidden City, remained nearly unchanged. As architectural structures inside the Imperial Citadel were rebuilt and upgraded several times, this explained for the findings of layers of architectural vestiges and artefacts at archaeological site at 18 Hoang Dieu.
These vestiges reflect clearly relation between urban project and architectural space as well as succession of dynasties in building the Citadel of Thang Long. This is the unique and prominent value of the central sector of Imperial Citadel of Thang Long – Ha Noi. Here, archaeologists excavated a great deal of porcelain and ceramic wares used in the Imperial Citadel through various stages of development. The findings paved the way for researchers to study ceramics made in Thang Long and ceramic wares used in the Imperial Citadel of Thang Long through different dynasties. It is also concrete evidence about high development level of economy and culture. In addition, porcelains and bronze coins of China, Japan, Western Asia… found here proved that Thang Long was centre of cultural exchange among countries in area and received quintessence values of humanity
At 20h30 on July 30, 2010 in Brasilia Capital of Brazil, World Heritage Committee of UNESCO recognized the central sector of Imperial Citadel of Thang Long – Ha Noi as world cultural heritage based on three prominent criterions: historical and cultural length; its continuousness as a power centre; diversification and plenty of vestiges and artifacts. In opening ceremony of the 1000th anniversary of Thang Long – Ha Noi on October 1, 2010, Ms Irina Bokova – General Director of UNESCO gave certification of the central sector of Imperial Citadel of Thang Long – Ha Noi to leaders of Ha Noi City.
Visit this link on mobile
Only from 6 USD/pp
Risky Free:
We charge service fee when your visa application is processed successfully.
Hassle-Free:
No passport send-off. No embassy queuing.
Fast:
Within 48 hours processing time.
Accessible:
100% online. Send and receive by email.
APPLY FOR VISA ON ARRIVAL VIETNAM
VietnamImmigration.com is a commercial website providing service for visa Vietnam and charge service fee. We are neither government website nor affiliated with embassy therefore our fee is higher than official fee from government.
Copyright © 2012-2022 · Vietnam Visa on Arrival. All rights reserved.