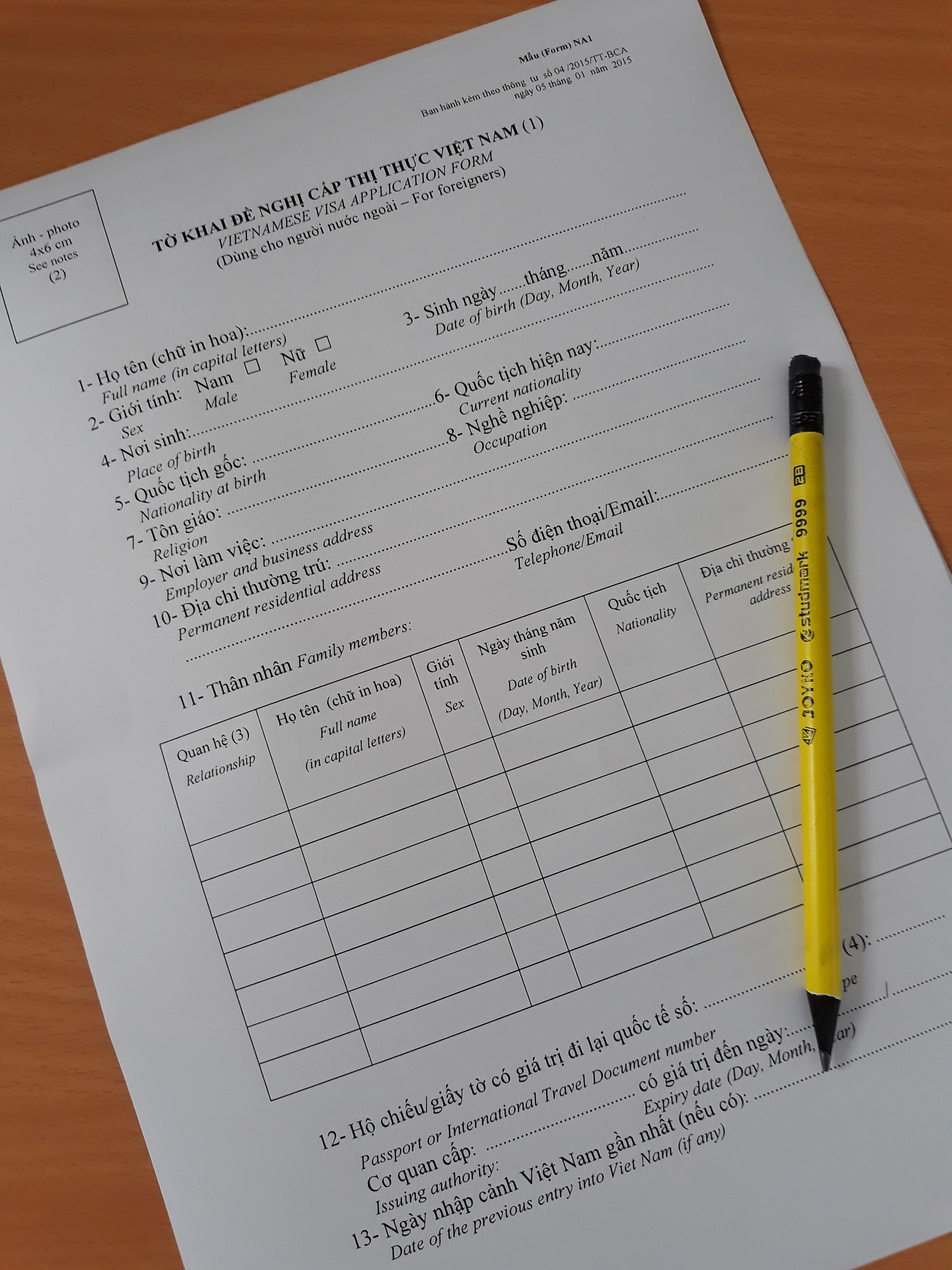 Ukrainian
Форма на отримання візи
Говорячи про форму для отримання візи ми маємо на увазі форму, яку Вам необхідно заповнити для отримання візи по прибутті до аеропорту. Цю форму можна отримати у пункті оформлення віз після приземлення перед проходженням митного контролю. Ви побачите пункт отримання віз після приземлення, коли прибудете до в'єтнамського аеропорту. Там Вас попросять заповнити та підписати цю форму для отримання Вашої візи по прибутті.
Будь-ласка, надішліть нам email на info@vietnamimmigration.com, якщо Ви бажаєте отримати візу по прибутті до в'єтнамського аеропорту.
Не забудьте роздрукувати лист-підтвердження для Вашої в'єтнамської візи по прибутті до аеропорту. У Вас будуть великі проблеми, якщо Ви не зможете пред'явити лист-підтвердження.
Visit this link on mobile
Risky Free:
We charge service fee when your visa application is processed successfully.
Hassle-Free:
No passport send-off. No embassy queuing.
Fast:
Within 48 hours processing time.
Accessible:
100% online. Send and receive by email.
APPLY FOR VISA ON ARRIVAL VIETNAM
VietnamImmigration.com is a commercial website providing service for visa Vietnam and charge service fee. We are neither government website nor affiliated with embassy therefore our fee is higher than official fee from government.
Copyright © 2012-2023 · Vietnam Visa on Arrival. All rights reserved.