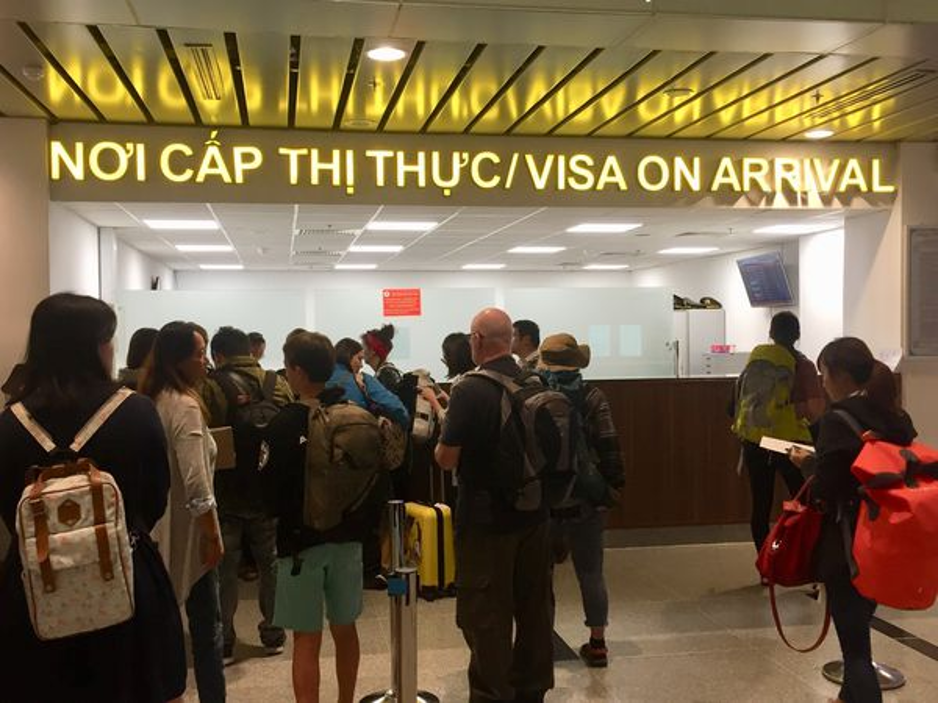 Slovak
Je používanie vietnamských víz vyzdvihnutých po príjazde legálne?
Áno, použitie tohto typu víz je legálne. Musíte so sebou mať schvaľovací list od Vietnamského úradu pre imigráciu (úrad vietnamskej vlády), ktorý vám umožní vyzdvihnúť si vaše vietnamské víza po príchode na vybrané vietnamské letisko.
Keď uskutočníte svoju žiadosť o víza online prostredníctvom emailu alebo online formulára, zašleme vašu žiadosť o víza na vietnamský úrad pre imigráciu, ktorý ich schváli. Po schválení vašich vietnamských víz dostanete schvaľovací list prostredníctvom emailu. Tento list si prosím nezabudnite vytlačiť, aby ste tak mohli nastúpiť na palubu lietadla a vyzdvihnúť si víza po príchode na vietnamské letisko.
Vaša žiadosť o víza bude schválená Vietnamským imigračným úradom. My iba prijmeme vašu žiadosť o víza a zašleme ju vládnemu úradu, ktorý ju schváli. Vy nám za túto službu zaplatíte servisný poplatok (poplatok za prácu, ktorú vykonáme, aby sme vaše víza potvrdili).
Visit this link on mobile
Risky Free:
We charge service fee when your visa application is processed successfully.
Hassle-Free:
No passport send-off. No embassy queuing.
Fast:
Within 48 hours processing time.
Accessible:
100% online. Send and receive by email.
APPLY FOR VISA ON ARRIVAL VIETNAM
VietnamImmigration.com is a commercial website providing service for visa Vietnam and charge service fee. We are neither government website nor affiliated with embassy therefore our fee is higher than official fee from government.
Copyright © 2012-2023 · Vietnam Visa on Arrival. All rights reserved.