India
Are Indians Exempt From Visa Requirements? Vietnam Visa Waiver Programme for Indians 2022
There is considerable conflicting information on the internet, thus Indians are unsure if they are excluded from the Vietnam visa requirement. We will make it clear in this post so that Indians may properly plan their vacation to Vietnam.
1/ Vietnam visa waiver programme for Indians 2022
Except for inhabitants of visa-exempt nations, Vietnam immigration regulations require practically all residents of all countries to get a Vietnam visa before entering the country. Is it true that Indians are not required to get a visa to enter Vietnam?
In reality, Vietnam only offers visa waiver programmes to 24 nations, which are listed below:
https://www.vietnamimmigration.com/visa-exemption/vietnam-visa-exemption/
India is not included in Vietnam's visa waiver scheme. However, Indian passport holders may still get visa exemption if they visit to Phu Quoc for fewer than 30 days. If remaining in Phu Quoc for more than 30 days or travelling to other parts of Vietnam, Indians must apply for a visa before arriving.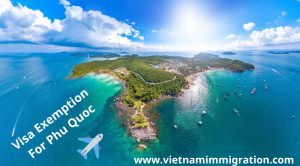 2/ Visa requirements for Indian people in Vietnam 2022
Indians must get a visa to enter Vietnam. One of the numerous things that Indian people must prepare for before going to Vietnam is a visa. Depending on the journey, Indians must get a visa ahead to departure:
Before allowing Indians to board the aircraft, airline personnel will examine their visas or authorisation letters.
When visiting Vietnam, Indians must get a visa. Visas may be acquired online or in person at an embassy or consulate.
A Vietnam visa for Indians may be valid for one to three months, with single or multiple entries.
For a business travel to Vietnam, Indian businesspeople must apply for a Vietnam business visa.
In order to visit Vietnam, Indian travellers must get a Vietnam tourist visa.
3/ How to Apply for a Vietnam Visa from India in 2022
Indian candidates may apply for a Vietnam visa in two ways:
Obtaining an E-visa online in 3 working days or less than 4 working hours. It is useful for individuals who live far away from the Vietnam embassy or consulate. This E-visa is only valid for one entrance and is valid for 30 days.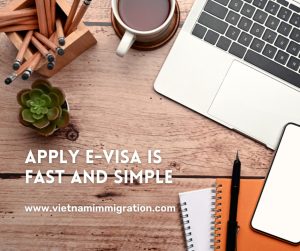 For Indians filing for a Vietnam e-visa, no documents or an actual passport are necessary. Indian candidates just simply fill out an online application form with their complete name, gender, date of birth, nationality, and passport number to get a visa. The Vietnam Immigration Department will issue the E-visa, which will be provided through email at a certain time.
Obtaining a visa from the Vietnam Embassy or Consulate in India: This option is only available to Indians who live close to the office address. This method takes 5 – 7 working days to get a visa for Indians.
Original passport, application form attached with 1 picture, and other papers to confirm the purpose are required to apply for a Vietnam Embassy visa for Indians.
We highly advise Indians to apply for a Vietnam visa online. Right now, this is the easiest option to get a Vietnam visa. Indians do not need to prepare any documentation and do not need to go far to submit. All processes will be carried out online.
Click here to apply for a Vietnam visa as an Indian. https://www.vietnamimmigration.com/apply-vietnam-visa/
For further information about Vietnam visa requirements and the application process, please contact us at info@vietnamimmigration.com .