India
Tips That Will Make You Influential In Vietnam Visa For Indians Flying From Myanmar To Vietnam 2022
Indians who are now in Myanmar might consider travelling to Vietnam since there are several direct flights from Myanmar to Vietnam at reasonable prices. Furthermore, for Indian travellers, Vietnam boasts a lot of stunning scenery, beautiful beaches, and delicious cuisine. On the other hand, traveling overseas necessitates acquiring a visa. Do Indians in Myanmar need a visa to visit Vietnam? How can Indians obtain Vietnam visa from Myanmar?
1/ Do Indians need a visa to travel from Myanmar to Vietnam in 2022?
All Indian tourists to Vietnam must have a valid Vietnam tourist visa, while Indian businesses must have a valid business visa prior to their trip.
Special case: If Indians travel straight from Myanmar to Phu Quoc Island, they will be granted a 30-day visa exemption. This visa is valid for Indians who travel to Phu Quoc island without stopping at any of Vietnam's domestic airports and stay for less than 30 days. If Indians travel from Myanmar to Phu Quoc and subsequently to other parts of Vietnam, they must still apply for a visa.
For Indians who are not travelling to Phu Quoc, a Vietnam visa is required. Indians travelling from Myanmar to Vietnam should apply for a visa at least ten days before their journey since the Vietnam visa application procedure is currently reasonably lengthy.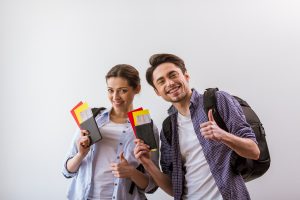 2/ How To Apply Vietnam Visa For Indians In Myanmar 2022
Application for a Vietnam Visa for Indians Flying From Myanmar to Vietnam
Indians must first get a visa before flying from Myanmar to Vietnam. As you are aware, there are two ways for Indians to apply for a Vietnam visa in Myanmar. Let's look at each choice one by one to see which one is ideal for you.
2.1/ Visa Application at the Vietnam Embassy in Myanmar for Indians
In this case, Indian travellers must go to the Vietnam Embassy in Myanmar to apply for a visa. Indian candidates must visit the embassy twice: once to apply and once to pick up their visa. Before applying for a Vietnam visa, Indians should carefully compile the necessary paperwork. To apply for a Vietnam visa at the Myanmar Embassy, Indians must fill out an application form, present two passport-size photos, the original passport, and some other required documents, pay the fee in cash, and then return to the Vietnam embassy after 5-10 working days to pick up the Vietnam visa result.
If Indians want to be confident, they could contact the Vietnam Embassy in Myanmar.
2.2/ Applying for an E-visa in Myanmar Online for Indians
Many Indians who reside far away from the Embassy or Consulate and do not have time to travel there to apply for themselves utilise the Vietnam E-visa. Indians may remain at home, connect to the Internet, and follow a few easy procedures to get a Vietnam visa online in Myanmar.
Indians travelling from Myanmar to Vietnam may apply for a Vietnam e-visa by following the procedures outlined below:
Indians should complete the online Vietnam e-visa application form https://www.vietnamimmigration.com/apply-vietnam-visa/ with the following information:
Full name, birth date, nationality, gender, passport number, passport validity, and so forth. Indians may connect their passports to ensure that the system receives accurate information.
Visit purpose: tourist or business visa to Vietnam.
Visa type: E-visa, valid for 30 days with a single entrance.
The arrival date is the same as the airline ticket. If Indians have not yet purchased a ticket, their arrival date should be the same as the ticket they will buy later, as anticipated.
Arrival airport: Indians can select the same entry airport on their flight ticket.
Express service: Select this option if Indians want to speed up the procedure.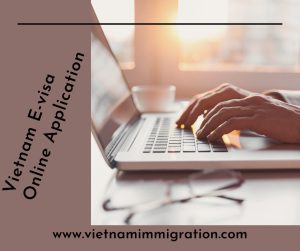 Processing Time: Visa acceptance usually takes three working days. Indians who choose the expedited option will get their visa within one working day.
The time it takes for Indians to get a Vietnam visa is determined on the mode of processing they pick. The Vietnam e-Visa is valid for 30 days from the date of issuance. Furthermore, it is a single-entry visa with a 30-day maximum stay.
Indians will obtain their Vietnam E-visa by email after the processing period. It should be printed by Indians.
Indians arriving at Vietnam's international airports just need to produce their original passport and an E-visa. Vietnam immigration agents will stamp the Vietnam visa stamp into the passport after inspecting.
3/ What Indians need to prepare to apply for a Vietnam E-visa in Myanmar?
Indians must prepare the following papers before filing an E-visa application:
An Indian passport with at least six months validity after arrival in Vietnam and at least one empty page.
A credit or debit card
A digital passport scan (main page)
4/ Which airports in Vietnam may Indians travel to with a Vietnam visa from Myanmar?
The following are the Vietnamese entry airports that allow Indians to travel from Myanmar to Vietnam using the Vietnam E-visa:
Noi Bai International Airport (Ha Noi)
Cat Bi International Airport (Hai Phong)
Da Nang International Airport (Da Nang)
Cam Ranh International Airport (Khanh Hoa)
Tan Son Nhat International Airport (Ho Chi Minh City)
Can Tho International Airport (Can Tho)
Phu Bai International Airport (Hue)
Phu Quoc International Airport (Phu Quoc)
Finally, Indians in Myanmar may apply for a visa at the Vietnamese embassy in Myanmar or via the Vietnam E-visa application portal. Both of these forms of visas are valid for Indians travelling from Myanmar to Vietnam. We propose that Indians apply for an E-visa online to get a Vietnam entrance permit since this approach is extremely simple to complete. Don't hesitate to get in touch with us at info@vietnamimmigration.com for further information about Vietnam visas for Indians in Myanmar.