India
Vietnam Visa For Indians Flying From Indonesia To Vietnam – How To Apply for Vietnam Visa For Indians In Indonesia 2022
There are several inexpensive direct flights from Indonesia to Vietnam; therefore, Indians now in Indonesia may want to consider travelling there. Additionally, Vietnam offers Indian tourists a variety of stunning scenery, lovely beaches, and delectable cuisine. However, consideration of a visa is necessary while travelling overseas. Do Indians living in Indonesia need a visa to visit Vietnam? How can Indians get visas to Vietnam from Indonesia?
1/ Do Indians need a visa from Indonesia to Vietnam in 2022?
All tourists from India must have a current tourist visa for Vietnam, and Indian businesspeople must have an existing business visa before their trip.
Indian citizens may get a 30-day visa exemption if they travel from Indonesia to Phu Quoc island. Indian nationals travelling to Phu Quoc island without stopping at a Vietnamese domestic airport and staying there for fewer than 30 days are eligible for this visa. Indians must still apply for visas if they travel from Indonesia to Phu Quoc and then to another location in Vietnam.
A Vietnam visa is necessary for Indians who aren't travelling to Phu Quoc. Indian travellers travelling from Indonesia to Vietnam should apply for a visa at least 10 days in advance of their journey since the current Vietnam visa application procedure is lengthy.
2/ Steps For Applying for A Vietnam Visa For Indians In Indonesia in 2022
Indian travellers flying from Indonesia to Vietnam must apply for a visa.
To fly from Indonesia to Vietnam, Indians must first obtain a visa. As you are aware, there are two ways for Indians living in Indonesia to apply for a Vietnam visa. Let's look at each choice one by one to help you decide which is the finest.
2.1/ Indians apply for visas at the Vietnam Embassy in Indonesia
This requires travellers from India to visit the Vietnam Embassy in Indonesia and submit a visa application there. Indian candidates must visit the embassy twice—once to apply and once to pick up their visas. Before submitting the necessary paperwork to the embassy for a Vietnam visa, Indians should thoroughly prepare it. Indian nationals seeking a Vietnam visa at the Indonesian embassy must complete the application form, and present two passport-size photos, their original passports, and other required documentation. They must also pay the application fee in cash, and they must return to the embassy in Vietnam after 5 to 10 working days to pick up their Vietnam visa results.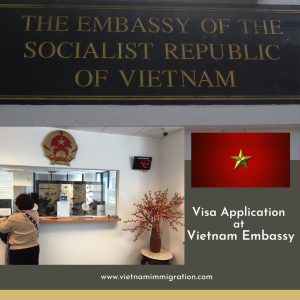 If Indians want to be sure, they could contact the Vietnam Embassy in Indonesia for further information.
2.2/ Indians apply for an E-visa online in Indonesia
Many Indians who reside far from the embassy or consulate and lack time to go there to apply for themselves utilise the Vietnam E-visa. Indians may get a Vietnam visa in Indonesia online by staying at home, using the Internet, and following a few basic procedures.
Follow the procedures listed below to apply for a Vietnam e-visa if you are an Indian travelling from Indonesia to Vietnam:
Indian nationals should include the following details on their online application for a Vietnam e-visa https://www.vietnamimmigration.com/apply-vietnam-visa/ :
Full name, birth date, nationality, gender, passport number, and other personal information; Indian citizens may attach their passports to ensure that the system receives accurate data.

Intention of visit: Vietnam tourist or business visa.

Visa type: e-visa, valid for 30 days with only one entrance

Arrival date: If Indians have not yet purchased a ticket, their projected arrival date should coincide with the ticket they purchase later.

Arrival airport: The entering airport may be selected by Indians on their airline tickets.

Express service: Select it if Indians want the procedure to go faster.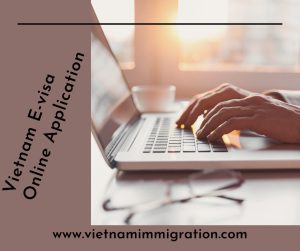 Processing Time: The approval of a visa typically takes three working days. Indians who choose expedited service might get their visas in only one working day.
Indian citizens' wait times for Vietnam visas are determined on the mode of processing they choose. After arrival, the Vietnam e-Visa is valid for 30 days. Additionally, it is a single entry visa with a 30-day maximum stay.
Indian citizens will obtain their Vietnam E-visa through email when processing is complete. Please print it out for Indians.
Indian travellers simply need to provide their original passports and electronic visas when they enter Vietnam's international airports. Vietnam immigration agents will stamp the passport with the visa after checking.
3/ What should Indians in Indonesia prepare for the Vietnam E-visa application?
Indian nationals must get ready the following paperwork before submitting their E-visa applications:
An Indian's passport must still have at least six months after arriving in Vietnam and at least one blank page.

Digital Passport Scan (primary page);

Credit/Debit card;

Digital picture
4/ Which airports Indians with visas for Vietnam may travel into from Indonesia
The following list of Vietnamese entry airports accepts Indian passengers using Vietnam E-visa:
Airports in Vietnam include: Tan Son Nhat International Airport in Ho Chi Minh City; Cat Bi International Airport in Hai Phong; Cat Bi International Airport in Ha Noi; Da Nang International Airport in Da Nang; Cam Ranh International Airport in Khanh Hoa; Can Tho International Airport in Can Tho; Phu Bai International Airport in Hue; and Phu Quoc International Airport (Phu Quoc)
In conclusion, Indian nationals in Indonesia may apply for visas by visiting the Vietnamese embassy there or by visiting the Vietnam E-visa application portal. Indians travelling from Indonesia to Vietnam may enter Vietnam using any of these two kinds of visas. We advise Indians to apply for an E-visa online in order to get an entrance permission for Vietnam since this procedure is quite simple. Please contact us through email at info@vietnamimmigration.com if you would like additional details regarding the Vietnam visa for Indians living in Indonesia.