India
Vietnam Visa For Indians Flying From Hyderabad to Ho Chi Minh 2022 – Indian Citizens Requiring A Visa To Enter Vietnam From Hyderabad
It used to be a hassle to go from Hyderabad to Ho Chi Minh by plane, but that's all changed today. Vietjet Air's (Vietnam's low-cost airline) new route between Hyderabad and Ho Chi Minh reduces the travel time from the Indian city to only 5 hours. This post will be helpful for Indians living in Hyderabad who intend to go to Ho Chi Minh, as we will clarify the visa criteria for Indians and the procedures for obtaining a Vietnam visa in Hyderabad.
1/ The visa policy of Vietnam for Indian citizens travelling from Hyderabad to Ho Chi Minh City in 2022
The number of people wanting to travel from Hyderabad to Ho Chi Minh is large; thus, it is important to know whether Indian citizens in Hyderabad need a Vietnam visa to enter Vietnam.
For Indian citizens who fly straight to Phu Quoc, Vietnam waives the 30-day visa requirement. Tourists from India may visit Phu Quoc visa-free for up to 30 days if they fly directly to the island from India and do not stop at any other domestic airports in Vietnam. To add insult to injury, Indian nationals who get a visa exemption stamp are only allowed to visit Phu Quoc Island while in Vietnam.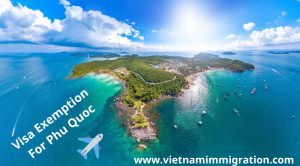 A visa is required for Indian nationals taking a flight from Hyderabad to Ho Chi Minh City. Indian nationals flying to Vietnam from Hyderabad should be aware that airline personnel would verify visas at the gate before allowing passengers to board.
Those travelling from Hyderabad to Tan Son Nhat airport in Ho Chi Minh City may get a Vietnam visa online with little hassle. Take a look at the specifics that follow.
2 / How to Get a Vietnam Visa for Indian Citizens Flying from Hyderabad to Ho Chi Minh in 2022
Those originating in Hyderabad who plan on flying into Ho Chi Minh City's Tan Son Nhat Airport will need to get a valid visa in advance. To go to Ho Chi Minh City by flight from India, there are three options for obtaining a Vietnam visa in Hyderabad.
Embassy visa: To get a Vietnam visa, please visit the Vietnam consulate or embassy in India. Those from India who need to apply for a visa to Vietnam may do so at the Vietnam Embassy in New Delhi or at the Vietnam Consulate in Mumbai. You must apply for a visa to enter Vietnam at an official Vietnamese embassy or consulate. Anyone who is a resident of Hyderabad and needs a Vietnam visa must first submit an application at a Vietnam embassy. The whole process can need between five and seven working days. Following this, Indian visa applicants may either pick up their visas in person at the embassy or consulate, or they can utilise the mail to have them sent to them.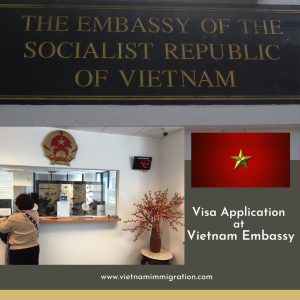 Visa on arrival: Tourists from India may get a visa to Vietnam upon arrival at Tan Son Nhat International Airport in Ho Chi Minh City (HCMC). Indians in Hyderabad may also benefit from this option since they can apply for their visa acceptance letter online before they even board their flight. Indian nationals landing at Tan Son Nhat Airport would be able to get their visas upon arrival.
Electronic visa: E-Visa for Vietnam, available online in Hyderabad for Indian nationals. From Hyderabad, Indians may apply for an E-visa and travel to Ho Chi Minh City. Holders of Indian passports may benefit from this process since it eliminates the need for them to travel long distances to apply for a visa. The Indian visa applicant should expect to get an email with their visa attachment within three business days after completing the online application.
Indian nationals travelling from Hyderabad may enter Tan Son Nhat airport in Vietnam with any of these three visa options. Indians flying from Hyderabad to Ho Chi Minh City should have their visa applications in order.
Outlined Visa application processes for Vietnamese entry from Hyderabad, India's in 2022
As was previously mentioned, Indians may now choose between three different visa options: 1) applying for a visa at the Vietnam Embassy or Consulate in India, and 2) applying for a visa upon arrival in Vietnam, and 3) Obtain an Electronic Visa (it is good for less than 30 days of stay with single entry).
E-visas are the greatest option for Indians in Hyderabad, since visas on arrival are now impossible to obtain for because to COVID 19, and visas at the embassy are time-consuming and require applicants to travel considerable distances to submit their applications. We'll put our efforts into this method so that Indians may apply for visas online with little hassle.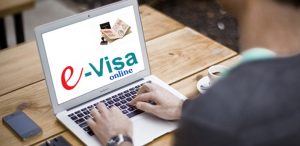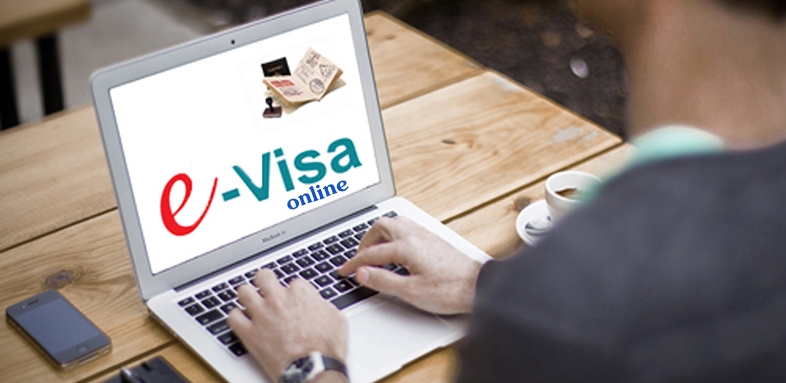 Indian citizens in Hyderabad who want to apply for a Vietnam e-visa must meet certain requirements.
Indian nationals may use the Vietnam e-visa for a single entry trip to Vietnam of up to 30 days. Indian nationals in Hyderabad may get this visa entirely online and without leaving their city.
According to Vietnamese legislation, Indian applicants must be outside of Vietnam and enter the country by one of 33 recognised entry gates, including Tan Son Nhat International Airport in Hyderabad, in order to be eligible for an e-visa to Vietnam.
Indian citizens must meet the following requirements to enter Vietnam:
Indian passports must be valid for at least six months after the date of entry into Vietnam;
Indians must not be on a government database of banned foreigners because of prior violations of Vietnamese law;
Indians must not fall into the cases of suspension from entry prescribed in Article 21 of the Law on Foreigners' Entry into, Exit from, Transit through, and Residence in Vietnam.
Vietnam e-visa application procedure for Indian citizens in Hyderabad, India, in 2022
If you're an Indian citizen living in Hyderabad and you meet the aforementioned requirements, you may apply for a Vietnam e-visa in order to go to Ho Chi Minh City. Listed below are the three stages that Indian nationals must take:
Step 1, fill out the Vietnam e-visa application online at https://www.vietnamimmigration.com/apply-vietnam-visa/ . Both a scanned copy of your passport and a current photo of yourself are necessary. The maximum file size for the JPG or PNG images is 2MB. Within the last six months, with a neutral backdrop and no glasses in sight;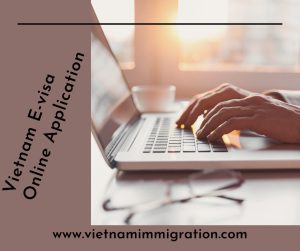 Step 2, you'll submit your application and get an application code;
Step 3, you'll receive your visa through email once 3 business days have passed since Step 2. Then, before boarding the aircraft, print off your e-visa and bring a paper copy with you to the entrance gates to exchange for an entry permit.
Note for Indian nationals travelling to Ho Chi Minh City with an electronic visa of Vietnam
As can be seen, Vietnam's new electronic visa service (e-visa) represents a significant step forward. Although e-visas are legal, quick, and straightforward, there are a few snags that Indian citizens should be aware of.
E-visas only allow for a single entrance and only last 30 days. Indians who want to remain in Vietnam for longer will need to "visa run" via Laos, Cambodia, Thailand, or another country.
An Indian citizen should expect to wait 3 business days for their Vietnam e-visa to be processed. In cases of extreme need, Indians may choose for a speedier service by requesting expedited delivery.
When applying for an e-visa, Indian citizens must first find out which ports of entry will be used. Unfortunately, once an e-visa has been issued, the entry ports cannot be changed.
The information on an Indian e-visa cannot be updated after it has been granted. So, Indians are advised to double-check their visa details for accuracy.
E-visa extensions for Indian nationals are now unavailable.
The article about getting a visa for Vietnam if you are an Indian citizen travelling from Hyderabad to Ho Chi Minh City has come to a close. To recap, Indian citizens require a visa to enter Vietnam via Tan Son Nhat airport, and it is suggested that Indians register for a Vietnam e-visa online before travelling to Vietnam. Send an email to info@vietnamimmigration.com if you have any further concerns.