India
Vietnam Visa For Indians Flying From Hyderabad to Ha Noi in 2023 – Vietnam Visa For Indians In Hyderabad
In the past, it was hard to fly from Hyderabad to Ha Noi, but that is no longer the case. With Vietjet Air, a low-cost airline in Vietnam, Indians can now fly from Hyderabad to Ha Noi in just 5 hours. This article will help Indians who want to travel from Hyderabad to Ha Noi because we will explain all the visa requirements for Indians and how to get a Vietnam visa in Hyderabad.
1) Indians who fly from Hyderabad to Hanoi in 2023 will need a visa for Vietnam.
There are a lot of Indians going from Hyderabad to Ha Noi, so I was wondering if Indians from Hyderabad need a Vietnam visa to go to Ha Noi.
In fact, Indians who go directly to Phu Quoc island can stay without a visa for 30 days. This policy only applies to Indians who travel to Phu Quoc on a flight that doesn't stop at any other airports in Vietnam and stays less than 30 days. Also, Indians who have a stamp that says they don't need a visa to travel to Phu Quoc island can't go anywhere else in Vietnam.
Indian people who fly from Hyderabad to Ha Noi must have a visa. Indian visitors must have a Vietnam visa before they can get on the plane in Hyderabad. The airline staff will check visas before letting Indian visitors on the plane.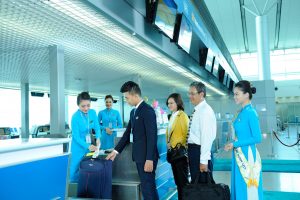 Indians from Hyderabad can easily apply online for a Vietnam visa to fly to Noi Bai airport in Ha Noi. Read on to find out more.
2) How to Apply for a Vietnam Visa for Indians Flying from Hyderabad to Hanoi in 2023
If an Indian from Hyderabad wants to go to Hanoi, he or she will need a valid visa to get into Noi Bai airport. For Indian citizens in Hyderabad who want to fly to Ha Noi, there are three ways to get a Vietnam visa:
Get a Vietnam visa from a Vietnam embassy or consulate in India. There is a Vietnam embassy in New Delhi and a Vietnam consulate office in Mumbai, where Indian citizens can turn in the visa application form. The official place to apply for a visa for Vietnam is at an embassy or consulate. Indians from Hyderabad who want to get a visa for Vietnam must first go to the Vietnam embassy and fill out an application form. The whole process could take between 5 and 7 working days. The Indian applicant can then go to the embassy or consulate to pick up the visa or use the mail to get it.
Indian citizens can get a Vietnam visa on arrival in Hyderabad. Visas on arrival are picked up at Noi Bai airport when Indians arrive in Ha Noi. It is also the easiest option for Indians who are in Hyderabad, because they only have to apply online for the visa approval letter before flying from Hyderabad. Indians will get their official visas at the Noi Bai airport after they arrive.
Online application for a Vietnam e-Visa by an Indian citizen in Hyderabad: Indians can get an E-visa online and use it to go from Hyderabad to Ha Noi. The good thing about this method is that people with an Indian passport don't have to go far to apply for a visa. All of the steps will be done online, and the Indian applicant's visa will be sent to their email after 3 business days.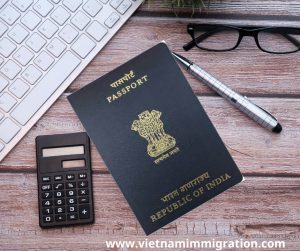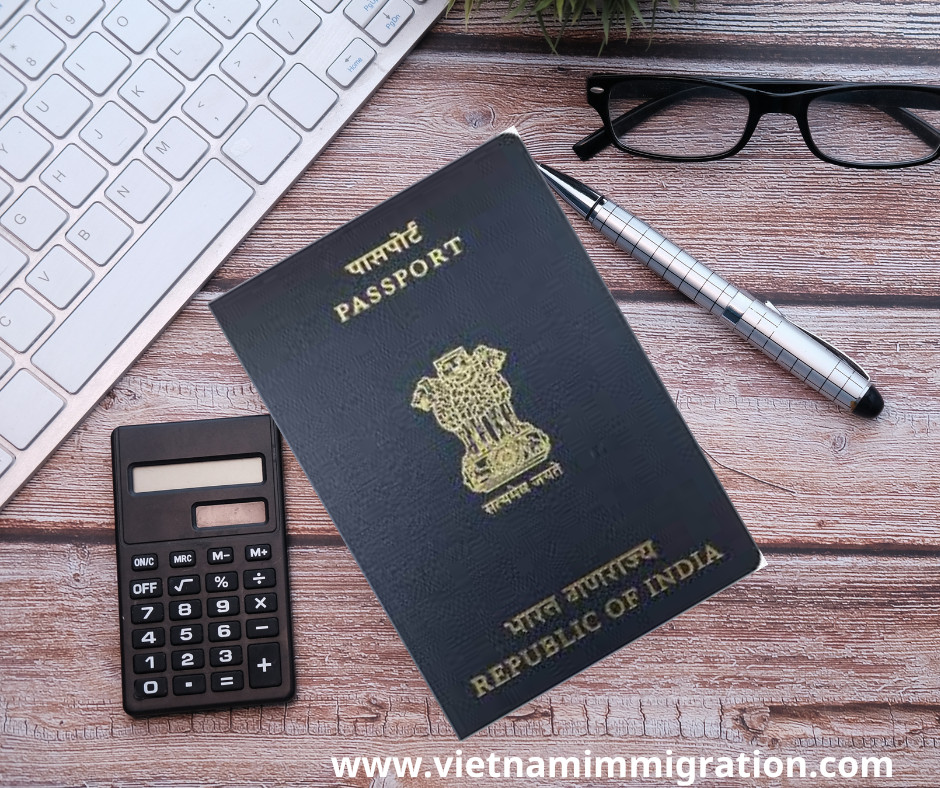 Indians can use any of these three types of visas to get into Noi Bai airport from Hyderabad. Before flying from Hyderabad to Ha Noi, Indians need to get their visas in order.
3/ Instructions on how Indians in Hyderabad can apply for a Vietnam visa in 2023
As was said above, there are up to three ways for Indians to get a Vietnam visa right now. These are:
Get the visa at the Vietnam Embassy or Consulate in India.
Get the visa when you arrive in Vietnam.
Obtain an e-visa (it is good for less than 30 days of stay with single entry).
E-visa is the best option for Indians in Hyderabad because applying for a visa on arrival is hard right now because of COVID 19. Applying at the embassy takes time, and you have to travel far to do so. We will focus on this option so that Indians can easily apply online.
Indians who only plan to stay in Vietnam for less than 30 days and only make one trip there can get a Vietnam E-visa. This visa can only be applied for online, so Indians in Hyderabad don't have to go anywhere else.
Indian passport holders in Hyderabad must meet the following requirements to get a Vietnam e-visa: – Indian applicants must be outside of Vietnam and enter the country through one of 33 accepted entry points, such as Noi Bai airport.
Indians must have a valid passport that is good for at least 6 months after the date they arrive in Vietnam; Indians are not on a list of people who have broken Vietnamese laws in the past; Indians do not fall into one of the categories of people who are banned from entering Vietnam according to Article 21 of the Law on Foreigners' Entry into, Exit from, Transit Through, and Residence in Vietnam.
How Indians in Hyderabad can get an e-visa for Vietnam in 2023
Indians in Hyderabad who meet the above rules can apply for a Vietnam e-visa so they can fly to Ha Noi. Follow the 3 steps below if you are an Indian citizen: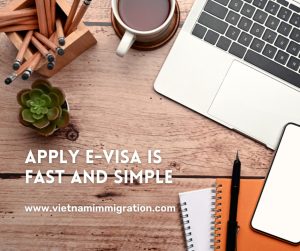 Step 1: Fill out the online application form for a Vietnam e-visa at https://www.vietnamimmigration.com/apply-vietnam-visa/ . We need a scan of your passport and a recent photo of you. The photos must be saved in a JPG or PNG file that is less than 2MB. The picture has to be taken within 6 months, with a clear background and a straight face.
Step 2: Use a credit or debit card to pay the service fee and get the application code;
Step 3: After 3 business days, get your visa by email. Then, print out the e-visa and bring a hard copy along with your passport to get on the plane and get an entry permit at the entry gates.
Notice for Indians entering Ha Noi with an e-visa for Vietnam
E-visa is, without a doubt, a big step forward for Vietnam's visa service in many ways. It's legal, easy to use, and the steps are simple, but Indians should be aware of a few small problems with e-visa:
The e-visa system only gives you 30 days, and you can only go in and out once. Indians who want to stay longer in Vietnam must go to Laos, Cambodia, Thailand, or any other third country to get a visa run.
It takes 3 business days for an Indian to get an e-visa for Vietnam. Indians can ask for express service to speed up the process if they need to. Before applying for an e-visa, Indians must find out where they can enter the country. Once you have an e-visa, you can't change where you enter the country.
Once an e-visa is given, Indians can't change the information on it. So, Indians are told to check the visa information carefully to make sure nothing is wrong.
Indians can't get an e-visa extension at this time
This is the end of the post about how to get a visa for Vietnam if you are an Indian flying from Hyderabad to Ha Noi. To sum up, Indians need a visa to enter Vietnam through Noi Bai airport, and they should apply for a Vietnam e-visa online before their trip. If you have more questions, you can send us an email at info@vietnamimmigration.com .