India
Vietnam Visa For Indians Flying From Bangalore to Ha Noi 2022 – Vietnam Visa For Indians In Bangalore
Vietnam reopened its doors to Indians and other nations following Covid-19. There's a direct flight between Bangalore and Hanoi, making travel to Vietnam easy. Vietnam requires a visa from Indians. Let's explore the Vietnam visa requirements for Indians and how to acquire a visa to travel from Bangalore to Hanoi.
1/ Do Indians travelling from Bangalore to Hanoi in 2022 require a visa?
First, clarify whether Indians going to Noi Bai require a Vietnam visa.
Actually, India isn't on the visa exemption list, hence Indian passport holders require a visa to visit Ha Noi. Information says Indians don't need to apply for a Vietnam visa online. Don't err!
Vietnam's free visa programme for Indians only applies to Phu Quoc, not Ha Noi. If Indians arrive to Phu Quoc, Vietnam by international ports (air or sea), remain on the island, and don't move further, they are free from a Vietnam visa for 30 days. It's solely for Indians in Phu Quoc. If Indians visit Ha Noi, they must need a visa.
Indians travelling from Bangalore to Ha Noi must apply for a visa 7 days ahead of time. Indians' visas will be checked at Bangalore airport before boarding an aircraft to Hanoi.
2/ What visas are approved for Indians travelling from Bangalore (Bengaluru) to Ha Noi 2022?
Four visas enable Indians to travel from Bangalore to Ha Noi:
Get a visa at the Vietnam embassy in New Delhi
Get visa at Vietnam consulate in Mumbai
Noi Bai visa on arrival
E-visa online
All 4 categories of visas may be used as tourist or business visas to allow Indians travel from Bangalore to Ha Noi lawfully.
3/ How to get a Vietnam visa in Bangalore in 2022?
Both choices (application for a Vietnam visa at the embassy in New Delhi or the consulate in Mumbai) require a lot of time. Indian candidates in Bangalore must go to New Delhi or Mumbai to submit visa applications and passports.
We'll concentrate on applying for a Vietnam visa online in Bangalore (Bengaluru).
3.1/ Apply for a Vietnam visa acceptance letter in Bangalore and receive a visa at Noi Bai airport.
Noi Bai is one of 6 Vietnamese international airports that offers visa on arrival, therefore Indians may travel from Bangalore to Ha Noi on a VOA.
Visa on arrival (VOA) is sometimes called visa at the airport. It's beneficial for Bangaloreans since it's online. Applicants seeking Visa On Arrival do not need to visit the embassy/consulate or submit physical papers.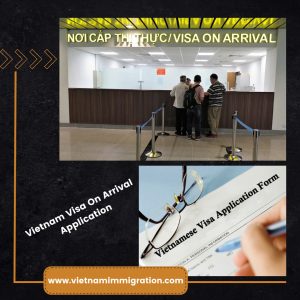 Whether applying for a business or tourist visa, Indians must follow these processes.
Step 1:
Step 2: Receive visa acceptance letter through email in 3-7 days.
Step 3: Prepare needed papers for boarding the aircraft to Vietnam, then submit them to the Vietnam Immigration Officer and pay the stamping fee at the Vietnam airport.
Essential papers for Indians acquiring a Vietnam visa at Noi Bai airport:
printed permission letter,
original passport,
Entry & Exit form,
2 passport-sized photographs
Cash for stamping charge
3.2/ Apply for a Vietnam e-visa in Bangalore, India
The process for acquiring a visa acceptance letter after Covid-19 is more cumbersome. So E-visa is now the best choice for Indians travelling from Bangalore to Ha Noi.
Vietnam E-visa is a 30-day single-entry visa for Indians. E-visa may be used to enter Vietnam via Noi Bai airport, therefore Indians can travel to Ha Noi. Indians in Bangalore may apply for a Vietnam E-visa online and get it in 3 business days.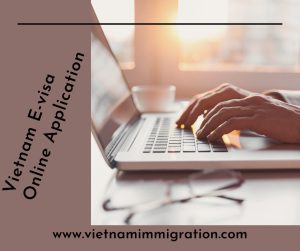 To apply for a Vietnam e-visa in Bangalore, Indians require two digital documents:
Scanned passport bio page
A personal photo
Bangalore Indians may acquire a Vietnam E-visa online by following these steps:
Step 1: Access Vietnam E-visa for Indians https://www.vietnamimmigration.com/apply-vietnam-visa/
Step 2: Enter all essential information and attach passport and picture
Step 3: Pay visa service charge
Step 4: Get e-visa papers via email
Indians need 3 working days to get a Vietnam e-visa. In a panic, Indians might seek expedited visa service. Indians may prepare for a Bangalore-Hanoi visa this way.
Vietnam E-visa is the greatest approach for Indians to get a visa since it's quick and easy. Whether Indians travel from Bangalore (Bengaluru) or another city, they may apply for E-visa.
When arriving at Noi Bai airport, Indians must exhibit their e-visa and actual passport. The immigration authorities will verify and stamp a 30-day, single-entry visa on the Indian passport.
For information on Vietnam visas for Indians flying from Bangalore to Ha Noi, email info@vietnamimmigration.com . We will update Indian visa and entrance requirements for Vietnam. We hope this post is helpful; thanks for reading!