India
Vietnam Visa Application Process for Indian Citizens in Hyderabad, India in 2022
This article explains how people living in Hyderabad, India, may quickly and simply apply for a Vietnamese visa. The information provided here is geared at Indian citizens who want to apply for a Vietnam visa in Hyderabad. This includes both online and conventional methods of visa application.
Do not forget to apply for a Vietnam visa in advance if you are a citizen or permanent resident of India holding a passport from a country that is not on the Vietnam visa exemption list and will be travelling to or entering the country via the airport in Hyderabad, India.
So, the question is, where does one go from Hyderabad, India, to apply for a Vietnam visa? The remedy is simple. Indians may do it in two different ways:
1/ Indians in Hyderabad may now apply for a visa to Vietnam online.
Many Indian tourists choose to get their Vietnam visas online instead of mailing their passports to the nearest Vietnam embassy or consulate. In addition to being practical and inexpensive, it is also gaining in popularity. Online visa applications are now available for Indian tourists.
Let's have a look at the benefits of applying for a Vietnam visa online:
Reduced processing time of just 3 business days
With an online application, there is no need to mail a passport or track down an embassy, saving time and effort.
You may avoid wasting money on postage by applying online, and you can save a mountain of paperwork by just needing your passport picture and personal photo.
There are just four easy procedures required to get a visa to Vietnam using the Internet in Hyderabad:
In order to apply for a visa to enter Vietnam, please visit https://www.vietnamimmigration.com/apply-vietnam-visa/ and fill out the appropriate application.
Follow the instructions and pay the required service charge.
A visa acceptance email may be received in as little as 4 hours (for urgent service) or as long as 3 days (for standard service).
Indians in Hyderabad may get a Vietnam visa without leaving the comfort of their homes by printing out the necessary paperwork and bringing it along with their passports.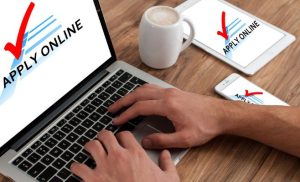 2/ Get Vietnam visa offline for Indians in Hyderabad
Indian nationals seeking a visa to Vietnam must appear in person at a Vietnamese embassy or consulate. These two locations are authorised to offer Vietnamese visas to citizens of India.
The city of Hyderabad does not have a Vietnamese embassy or consulate. The nearest Vietnam embassies and consulates to Hyderabad are in New Delhi and Mumbai, respectively.
Visas for Vietnam may only be obtained in person at the embassy or consulate by Indian citizens after they have submitted an application, provided two passport-sized pictures, paid the required amount in cash, and waited 7-10 working days.
To conclude, we have learned about the Vietnam visa for Indians in Hyderabad and how to process a Vietnam visa for Indians in Hyderabad. Please note that your Indian passport must be valid for at least six months after your intended date of arrival into Vietnam before you apply for a Vietnam visa. Get in touch with us at info@vietnamimmigration.com if you have any questions regarding obtaining a Vietnam visa in Hyderabad.