India
Phu Quoc Island Visa Waiver for Indian Nationals in 2022 – In What Circumstances Does an Indian Require a Visa for Phu Quoc?
Phu Quoc Island welcomes visitors of all nationalities, including Indians, for up to 30 days without requiring a visa. From the island was designated a Special Economic Zone in 2005, it has been possible for citizens of India to visit Phu Quoc without needing a visa since that time. To what extent, though, does this policy of not requiring a visa apply in the year 2022? In 2022, would Indian nationals be able to visit the island of Phu Quoc without needing a visa?
1/ Will Indian nationals not be required to get a visa to visit Phu Quoc in 2022?
Phu Quoc is a well-known travel destination for visitors visiting Vietnam. Beaches, temples, and traditional fishing villages are some of its most well-known features. The Phu Quoc National Park encompasses more than one-half of the island and is home to a wide range of endemic plant and animal species.
After the signing of the agreement in 2005 by the Prime Minister of Vietnam to designate Phu Quoc as a special economic zone, Indians and other tourists from other countries are no longer necessary to have a visa in order to visit the island.
However, this exemption from the visa requirement is only available to Indian citizens who would be arriving and departing Phu Quoc through international aircraft. It is still necessary for Indian travellers who want to combine a vacation to Phu Quoc with a journey to another part of Vietnam to apply for a Vietnam visa.
This policy of not requiring visas will continue in effect beginning in 2022. Free visas for stays of up to 30 days are still available to Indian nationals on Phu Quoc.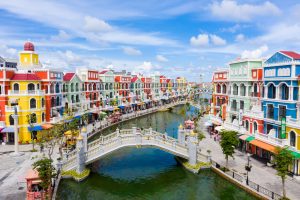 2/ The island of Phu Quoc is now open for tourism and is ready to receive visitors from India.
Phu Quoc Island was the first location in Vietnam to open its doors to visitors from other countries; visitors who have received the necessary vaccinations are now permitted to go there as of November 2021.
Phu Quoc Island's entry restrictions are now the same as those in effect across the rest of the nation. Tourism was resumed in Vietnam in March 2022, and all limitations imposed by COVID-19 on the country were repealed in May of the same year.
3/ Do Indian citizens need a visa to visit the island of Phu Quoc?
If Indian nationals want to spend their whole trip on Phu Quoc and do not desire to go to any other parts of Vietnam, they do not need a visa to enter the country.
Travelers who want to take advantage of the exemption from the need to get a visa must either originate their trip outside of Vietnam or fly straight to Phu Quoc.
Passport holders from India are need to provide proof of an onward or return trip to demonstrate that their stay will be for fewer than 30 days.
Indian nationals who want to continue their trip across Vietnam after their time spent on Phu Quoc island are need to apply for a visa before entering the country. The exemption from the Phu Quoc visa requirement only applies to the island of Phu Quoc. It is necessary to apply for a visa in advance if an Indian national wishes to go to any other location inside Vietnam other than Phu Quoc.
The Vietnam e-Visa is currently available for online applications from citizens of 82 different countries, including India. The application procedure may be completed quickly and effectively online, eliminating the need to go to an embassy or consulate. Therefore, those holding an Indian passport may simply apply for an e-visa before travelling to Vietnam.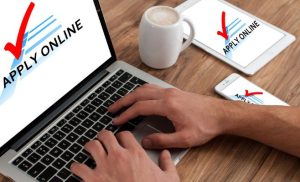 4/ Requirements for Phu Quoc Visa Exemption for Indians
Indian citizens who fulfil all of the conditions for the Phu Quoc Island visa exemption and have no plans to go to any other part of Vietnam are eligible to get a visa exemption for the island of Phu Quoc.
It is not necessary for Indian tourists to get a visa or a permission letter in order to board a flight bound for Phu Quoc; all they need is the following documents:
A passport that is valid for at least six months after the date they expect to arrive in Phu Quoc
A one-way or round-trip ticket to a country other than Vietnam that is valid for travel during the first thirty days after arrival in Vietnam
Those Indian nationals who have ever been deported from Vietnam in the past cannot enter Vietnam without first obtaining a visa from the Vietnamese government. The exemption from the visa requirement is not available to anyone who are on the wanted list maintained by Interpol.
5/ Tips for Indian Citizens Seeking a Vietnam Visa to Visit Phu Quoc
The majority of Indian tourists who go to Phu Quoc Island make the most of their trip by going to other locations in Vietnam; as a result, they are required to get a visa. Indian travellers who possess a valid Vietnam e-Visa will have access to all of the nation's attractions, including Hanoi, Ha Long Bay, Da Nang, Hoi An, Nha Trang, and Ho Chi Minh City, among others.
Online applications for visas to Vietnam may be made in a few easy steps by holders of Indian passports: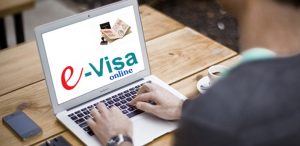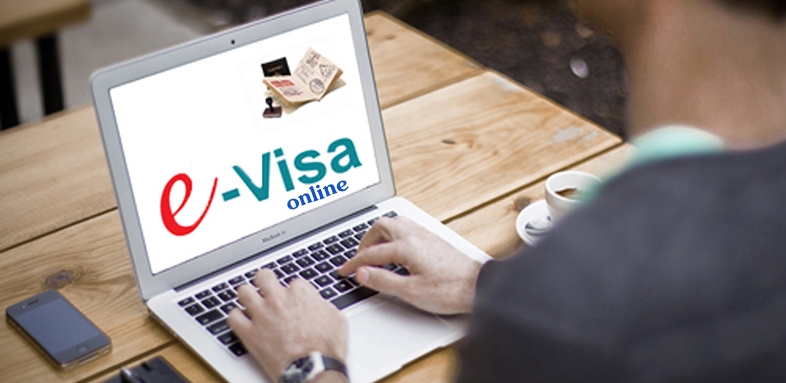 Processing applications for visas to Vietnam online is quick, and most Indian applicants have their granted e-Visas within three days. The electronic visa will be sent directly to the tourist, at which point they will be required to print it out and give it to immigration agents upon arrival at the airport.
The Vietnam eVisa that is issued to Indian citizens is a single-entry permit that is valid for a period of 30 days beginning on the date of arrival that is specified on the electronic visa.
If it is still within the 30-day validity period, Indian citizens may use their single-entry visa to travel to Phu Quoc from any airport in Vietnam, including Hanoi, Ho Chi Minh, or any other airport in Vietnam.
6/ Extension of Tourist Visas for Indians Traveling to Phu Quoc
Indian visitors who want to extend their stay in Vietnam may do so from Phu Quoc, but they must start the extension procedure at least 14 days before their current visa expires. This is because the immigration authority needs the passport to be processed in Ho Chi Minh City, and the passport must be delivered there.
After the request for an extension has been processed and accepted, tourists have two options for retrieving their passports: they may go to Ho Chi Minh City, or the document can be sent back to the island.
In a nutshell, Indian citizens who are merely planning to spend less than 30 days on the island of Phu Quoc do not need a visa to enter the country. Indians are required to apply for a visa before to departing for trips that are longer or include visits to many locations inside Vietnam. If you have any more questions about the Vietnam visa and entrance criteria for Indians, please do not hesitate to get in touch with us by sending an email to info@vietnamimmigration.com .