India
How To Get Vietnam Visa For Indians In Bangalore 2022 | Ways to Apply Vietnam Visa In Bangalore
Before travelling to Vietnam, Indian people are need to go through the procedure of obtaining a visa. It will not be possible for Indian citizens to enter Vietnam unless they have first obtained an authorised visa. Whether travelling to Vietnam for business or pleasure, citizens of India are required to have a valid visa at all times.
There are three different methods that Indians in Bangalore might apply for a visa to Vietnam. In order to determine which of these three methods is the most effective for Indians to use while applying for a Vietnam visa in Bangalore, we are going to look at it.
How may citizens of India get a visa to enter Vietnam from Bangalore in 2022?
There are three different methods that Indians may have their visas processed for Vietnam in Bangalore:
1/ Submit an application for a traditional visa to the Vietnam embassy or consulate in India.
This is a visa that can be obtained through the Vietnamese embassy or consulate in India, and it grants Indian citizens permission to travel to Vietnam.
In point of fact, there is neither a Vietnamese embassy nor a Vietnamese consulate in Bangalore. Neither of these diplomatic outposts can be found in the city. Therefore, in order to accomplish this goal, anyone living in Bangalore who want to apply for visas will need to go to either New Delhi or Mumbai.
This is an in-person procedure that can only be completed by Indians, and they are required to make an appointment at the embassy or consulate that is located closest to them. The approval of the visa might take anywhere from seven to ten days to process on average.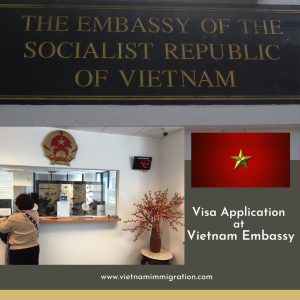 The original passport, which must be valid for at least six months from the date of entrance into Vietnam and have at least two blank pages for the visa stamp, must be shown by Indian citizens in order for this visa application to be processed.
2/ Indian citizens may apply for a Vietnam visa upon arrival in Bangalore.
The procedure for obtaining a visa upon arrival consists of two stages:
The first step requires Indians in Bangalore to submit an application for a visa online, make a payment related to the visa application, and then wait for acceptance of the visa, which typically takes between three and five business days. In order to complete the first section of the online form, Indian citizens would need to have their passports at the ready. Please be aware that the passport must have at least six months of remaining validity after the date on which the individual enters the country.
Visit this website to fill out the online application form for a visa acceptance letter for Vietnam if you are an Indian citizen: https://www.vietnamimmigration.com/apply-vietnam-visa/ .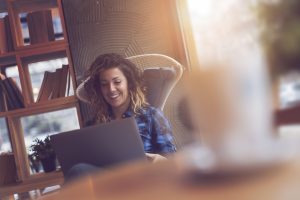 Indian citizens who successfully complete the online application procedure for a visa will be sent an email with an acceptance letter for their visa. Along with the actual passport, which must have at least two blank pages for the visa stamp, Indian citizens are required to print and bring this document with them in order to gain entrance into Vietnam.
Indian citizens from Bangalore who are flying into a Vietnamese airport are required to present themselves at the "visa on arrival desk" and hand over the aforementioned papers. The immigration official there will evaluate your documents and decide whether or not to issue you a visa to enter Vietnam.
For Indian citizens who are interested in applying for a visa upon arrival in Vietnam, it is essential that they enter the country via one of the following airports:
Noi Bai International Airport (Hanoi)
Cam Ranh International Airport (Nha Trang)
Tan Son Nhat International Airport (Ho Chi Minh City)
Da Nang International Airport (Da Nang)
Cat Bi International Airport (Hai Phong)
Phu Quoc International Airport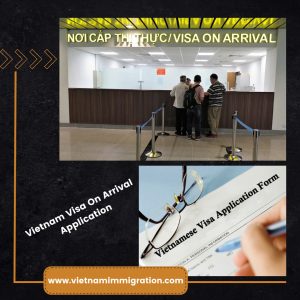 Indian citizens have the option of requesting an on-arrival visa that is valid for either one or multiple entries, and that is valid for either one or three months.
3/ Indian citizens may apply for an electronic visa to Vietnam in Bangalore.
This approach was introduced at the beginning of 2017, and it is now the simplest and quickest option for Indians living in Bangalore to apply for a visa to enter Vietnam. This visa, in contrast to the previous two, is only valid for a single entrance and may only be used for stays of up to 30 days.
Indian citizens just need to fulfil a few conditions in order to be eligible for the Vietnam e-Visa, which allows for entry into the nation for any purpose (tourist or business) and may be applied for online.
The full procedure may be completed with internet help. Residents in Bangalore who are Indian may apply for jobs without leaving their homes if they use an online application. Indian citizens would be required to provide both personal information and visa information in response to questions posed in an online form.
Visit this website to fill out the online application form to apply for a Vietnam E-visa if you are an Indian citizen: https://www.vietnamimmigration.com/apply-vietnam-visa/ .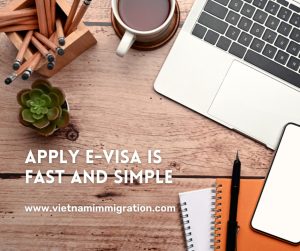 The information that is necessary is not different from that which is required for other kinds of visas; however, the application process may now be completed online using a personal computer, a tablet, or even a mobile phone.
The application submitted online is the one that can be completed the quickest. When applying for a visa online, the approval email might take anywhere from one to three business days to arrive.
After receiving permission for an e-visa, Indian citizens will not be required to complete any extra procedures. Instead, upon arrival at the airport, Indian citizens would just be need to submit their authorised e-visa together with their original passport in order to enter the nation.
Documents required to apply for an electronic visa to Vietnam for Indian citizens:
Indians are required to have a scanned copy of their passport as well as a current picture of themselves in order to complete the online process for applying for a visa. This is because Indians are required to attach these items to the visa application page. Be sure that the information on the passport is shown properly, and do your best not to overlook any vital details.
The Bottom Line Regarding the Vietnam Visa for Indian Citizens in Bangalore
The city of Bangalore does not host either an embassy or a consulate office for Vietnam. Because of this, Indian citizens living in Bangalore are required to go to either New Delhi or Mumbai in order to submit their visa application in person. In addition, Indian citizens in Mumbai have the opportunity to file for visa approval letters, which would allow them to get visas upon arrival at Vietnamese airports. Online application for a Vietnam e-visa is the last and best alternative available to Indian citizens in Bangalore.
No matter the choice Indians decide to go with, we always advise them to start the visa application process as early as possible and research the admission criteria. If you have any more questions about the prerequisites for obtaining a Vietnam visa or the application process, please do not hesitate to get in touch with us at info@vietnamimmigration.com .