India
How To Apply For A Vietnam Visa In New Delhi 2022 – Vietnam Visa Application In New Delhi
Many people from all over the globe have visited Vietnam, a lovely nation in South East Asia. More and more tourists are flocking to the country to experience the magnificent beaches and rivers, as well as numerous breathtaking Buddhist temples and lively towns like Hanoi, Da Nang, and Ho Chi Minh City. Among them are Indians. Many Indian visitors have opted to visit Vietnam for a leisure vacation.
Indians must get a Vietnam visa in order to enter Vietnam. We will teach you how to acquire a Vietnam visa for Indians residing in New Delhi in the sections below.
1/ What Documents Are Required For Indians Applying For Vietnam Visas in New Delhi in 2022?
Before beginning the visa application process, Indians should be aware of the Vietnam visa criteria as well as the papers required to apply for a visa in New Delhi.
The following papers are required for Indians in New Delhi:
An Indian passport that is valid for at least six months from the date of entry.
An Indian passport must have at least two blank pages.
Two passport-sized photos
A filled-out and signed Vietnam visa application form.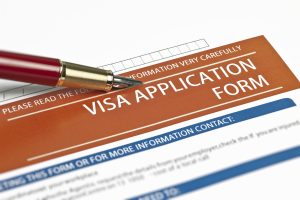 Indians who want to apply for a visa in person at the Vietnamese Embassy in New Delhi may do so at their offices or on their website.
Visa acceptance document given by Vietnam's Immigration Department
Visa cost
Travel insurance is recommended
Documents proving the trip's purpose
Photograph Requirements for Indians Applying for a Vietnam Visa in New Delhi
If your photo does not fit the standards, they may refuse to process or award your Vietnam visa. If you apply for your Vietnam visa online, you will also require a digital image.
The following are the prerequisites for an Indian image:
The photograph must be 4 cm × 6 cm in size and taken no more than 6 months ago.
It must be on a white backdrop with no patterns and must show the subject staring straight ahead without a facial expression.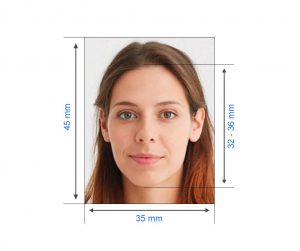 2/ How to Apply for a Vietnam Visa in New Delhi in 2022?
There are two options for Indians to apply for a Vietnam visa in New Delhi. Indians may apply for a Vietnam visa either online or at the Vietnam Embassy in India.
2.1/ How Can Indians Apply For A Vietnam Visa Online In New Delhi?
Fortunately, Indian nationals may get a Vietnam Electronic Visa (Vietnam eVisa). The evisa application procedure is fairly simple, and Indians in New Delhi may apply online with ease.
Step 1: Go To The Website
Go to https://www.vietnamimmigration.com/apply-vietnam-visa/ to apply for a Vietnam E-visa.
Step 2: Information for Indian candidates
Indian candidates must complete the online application honestly and give all required information. Indians must provide information such as their passport number, date of birth, date of travel, and port of entry, such as the Vietnam airport. In addition, Indians must furnish two papers (portrait photography and passport data image page).
Step 3: Evaluate the Application
After completing step 2, double-check all of the information; please verify carefully since the visa will be processed precisely as you entered it on the application form.
Step 4: Payment
Indians may continue to payment after double-checking everything, so have your credit card handy. Once you've completed the payment procedure, your online visa is complete! After that, you may check the progress of your application online whenever you like.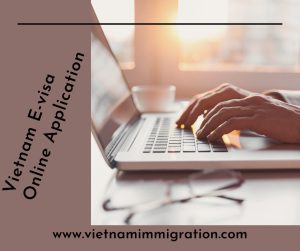 The e-visa result will be sent to you. Print a copy of the eVisa to provide to the Immigration Officer at the international airport or other port of entry.
2.2/ How to Apply for a Vietnam Visa at the Vietnamese Embassy in New Delhi in 2022?
Indians may also apply for a Vietnam visa at a Vietnam embassy or consulate. Indians in New Delhi may submit the application form at the Vietnam Embassy in New Delhi.
Step 1: Complete the Application Form
The first step is to get a visa application form for Vietnam. Indians may also get an application form through the Vietnam Embassy in New Delhi.
Alternatively, Indians may apply for a Vietnam visa online at the Ministry of Foreign Affairs of Vietnam. Indians may use the online application form for a variety of reasons, including tourist, business, and other short-term visas. After completing the online form, Indians must print the application form and submit it together with other papers to the Vietnam Embassy.
Step 2: Documents Required
Complete the application form (be sure the details are correct).
Include any needed travel papers (passport, picture, and so on) with your application form.
Hand these papers over to the Vietnamese Embassy in New Delhi.
Step 3: Pay the Visa Fee for Vietnam
Indians must pay the Vietnam Visa application cost after submitting their application. Confirm with the Embassy if the application fee must be paid in cash or by credit card.
Step 4: processing
After paying the money, visas for Indians are ready to be processed. If the Embassy grants a visa, Indians will be notified by email or phone. Next, get a Vietnam visa from the Embassy; the embassy will stamp the visa on your Indian passport, allowing you to enter Vietnam.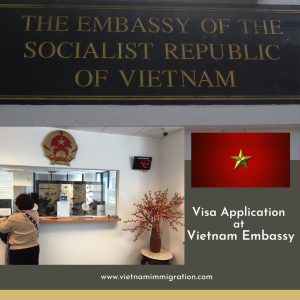 3/ How Long Will It Take To Process A Vietnam Visa For An Indian In New Delhi In 2022?
The processing period for a Vietnam eVisa online is generally 3 business days. The processing period for a Vietnam visa at the Vietnam embassy in New Delhi might range between 7 and 10 days. However, the processing period for each kind of Vietnam visa that Indians apply for varies.
Furthermore, while applying for a Vietnam e-visa online, Indians may request urgent service to get a Vietnam visa within one working day.
4/ How long is the validity of a Vietnam visa for Indians in New Delhi?
The Vietnam visa for Indians may be a single entrance visa or a multiple entry visa, with validity ranging from one month to three months depending on the kind of visa applied for:
E-visa: It is valid for a maximum of 30 days with a single entrance.
Visa at the embassy in New Delhi: It is valid for up to three months and allows for single or multiple entries.
5/ When Is the Best Time for Indians to Visit Vietnam?
Vietnam is a lovely place to visit most of the year. Certain sections of Vietnam, however, have intense climate conditions that not all Indian residents are used to. So, these are the ideal times for Indians to visit Vietnam:
From February until April: This is the season of spring. It is regarded as a very popular time to visit the city. The weather stays pleasant throughout these months, with low temperatures of 15°C and high temperatures of 20°C. The sky is largely clear. However, some drizzle is possible around the end of April.
From May till August: Vietnam, like the rest of Southeast Asia, has a hot and humid summer. During these months, the average temperature might reach 32°C. However, keep in mind that this is also the rainy season. And the rain in the country may be rather severe! In fact, it may rain throughout the day.
From September through November: The Fall season, like Spring, is an excellent time to explore the city. Around September/October, Vietnam celebrates the Mid-Autumn Festival. And a visit to Hanoi around that period might provide you with a unique look into the country's most popular event. During the fall, the sky are typically clear, and the average temperature is approximately 25°C. This is an excellent chance to appreciate the city's tree-lined boulevards and parks.
January through December: Even if you've lived in a chilly north-Indian environment, the winters in Vietnam may be brutal for a Southeast Asian nation. With a fierce, cold wind that practically slices through your flesh, the temperature may rapidly drop below 6°C (speaking from personal experience). If you intend on visiting the nation during these months, bring gloves, heavy coats and cardigans, mufflers, and hats to keep your neck and ears warm – practically any kind of winter apparel you can think of.
Please contact us at info@vietnamimmigration.com for further information about Vietnam visas.