India
Do Indians Need to Possess a Visa When Entering Ha Noi in 2022? Entry Requirements For Indian Citizens Into Vietnam Via Noi Bai International Airport
Vietnam is now considered to be one of the most popular tourist destinations for Indians. This is due to the fact that the country is just a short flight away from India, and it has a great deal of stunning locations in which to spend a holiday. Because there are several direct flights between India and Ha Noi, a significant number of Indian travellers enter Vietnam through Noi Bai International Airport (Ha Noi). Do Indian nationals who travel via Noi Bai airport need to have their visas prepared in advance? In order to go to Ha Noi from India, what are the visa requirements for Vietnam?
1/ Do Citizens of India Require a Visa to Enter Ha Noi in 2022?
A valid visa is required for travellers from India arriving in Vietnam through the Noi Bai airport in Ha Noi. At the point of entrance into the country, Indian passengers arriving at Noi Bai airport are required to provide a valid visa. If this is not the case, the airline crew will not allow any Indian passengers to board.
To visit Ha Noi for either tourist or commercial reasons, nationals of India are needed to apply for and get valid visas in order to satisfy the entrance criteria for the city. Indian travellers travelling in Ha Noi City may get a visa on arrival at Noi Bai International Airport if they first apply for one online. In addition, Vietnam recently implemented its e-Visa programme, which allows citizens of 82 countries, including India, to apply for an electronic visa online and get it in an electronic format.
Note that Indian nationals may enter Vietnam without a visa and remain on Phu Quoc Island for up to 30 days at a time, making it one of the most popular tourist destinations in the country. This exemption from the need to get a visa is exclusively available to Indian nationals who will be travelling to Phu Quoc. Visa exemptions are available to Indian nationals who will only be staying in Phu Quoc for a total of fewer than 30 days. In the event that Indians go to other parts of Vietnam, such as Ha Noi, they are need to get a visa in advance in order to enter Phu Quoc.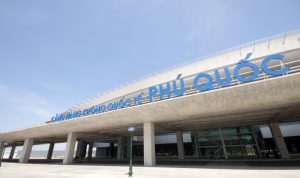 2/ Vietnam Visas for Entry in Hanoi for Indian Nationals in 2022
There is a wide variety of Vietnam visas available to Indian citizens, allowing them entry into Ha Noi. For both tourism and business travel, citizens of India have the option of selecting one of the following three categories of visa:
E-visa
Visa upon arrival
Visa obtained from the appropriate embassy
The 30-day Tourist E-Visa is one of the most common varieties of Vietnamese visa that are issued to Indian nationals. Its validity term is as follows: (Single entry).
2.1/ Vietnam E-visa requirements for Indians Entry into Ha Noi in 2022
Electronic Visa, often known as e-Visa, is by far the most convenient option for Indian people to get a Vietnamese Visa. The Vietnamese Immigration Department began issuing a new form of visa to foreign nationals in February 2017 called the e-Visa. This visa was designed to be accepted via an electronic system and has been in effect since February 2017. Only visitors planning to stay in Vietnam for less than 30 days and engage in activities such as tourism, casual travel, short-term medical treatment, or short-term business travel are eligible for this kind of visa. Indian citizens may apply for it online in advance of their trip to Vietnam. The electronic visa will be sent to Indians through email after it has been accepted; they will then need to print out a copy of the visa to present at the airport.
E-visas for Vietnam may be used by Indian citizens for entry into Vietnam via any of the country's international airports, including Noi Bai airport (Ha Noi). Indian citizens who have a valid passport and an approved electronic visa are able to enter Ha Noi City without incident.
Indian citizens are required to choose "Noi Bai airport – Ha Noi" as the entrance port when applying for a Vietnam e-visa online. This is due to the fact that the immigration officer would only let Indian citizens into Ha Noi City if the entry port shown on the e-visa is accurate.
This Vietnam e-Visa is a Single Entry visa that is valid for 30 days after arrival and has a validity period of 30 days. If you are an Indian citizen and the first thirty days of your visa have elapsed, you will either need to leave Vietnam or renew your visa.
Documents required for filing for an electronic visa to Vietnam for admission into Ha Noi for citizens of India
A scanned copy of the passport that must still be valid for travel for at least another six months after the date that you want to arrive in Ha Noi.
A picture of yourself in a scanned or digital format, the size of which must be less than 1 megabyte. The image formats that are acceptable are BMP, PNG, and JPEG.
A credit card to use when making the online payment for the visa fee.
To submit your application for a Vietnam visa, please go to https://www.vietnamimmigration.com/apply-vietnam-visa/ to visit Vietnam e-Visa application for Indians entrance Ha Noi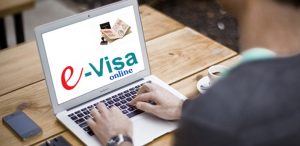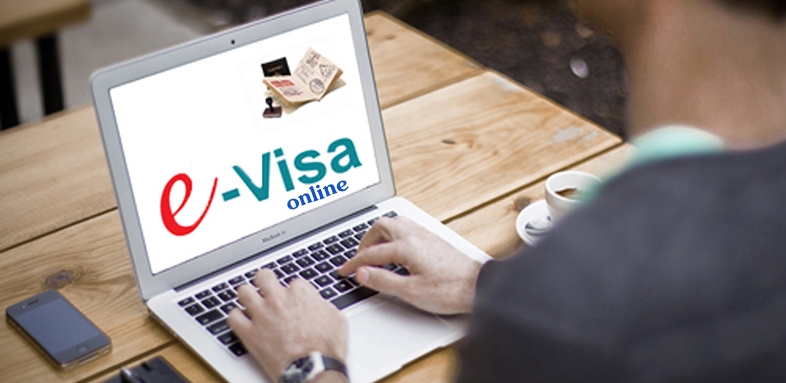 2.2/ Visa On Arrival For Vietnam For Indian Citizens Entering Ha Noi In 2022
Applying for a Visa on Arrival online is one of the simplest and most convenient ways for Indian travellers to receive a Vietnamese Visa to visit Ha Noi. Indian citizens are required to submit an approval letter application after completing out the visa application in order to be eligible for this Visa on Arrival. The visa acceptance letter for Indian citizens may be sent to them in three to five business days, following which they can print out the necessary paperwork and pick up their visa upon arrival at Noi Bai airport (Ha Noi). The Department of Immigration in Vietnam issues it to Indian tourists who want to remain in Vietnam for a period of time that is less than or equal to three months.
Vietnamese Visa on Arrival is valid from 1-3 months. Due to the fact that the application is submitted online, the procedure may occur anywhere. There are two different kinds of costs associated with the Visa on Arrival programme: a service charge for receiving an approval letter and a stamping fee that must be paid in cash at a Vietnam airport.
Visas may be obtained upon arrival at any of Vietnam's six international airports, one of which being Noi Bai International Airport in Hanoi. Online applications may be submitted by Indian citizens in order to get a visa acceptance letter, which can then be presented at the "visa on arrival desk" in Ha Noi in order to obtain a visa.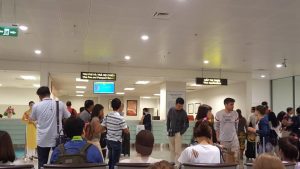 Entry requirements for Indian citizens needing to apply for a visa to Vietnam upon arrival in Ha Noi
The following is a list of the papers that Indian citizens need in order to apply for a visa upon arrival at Noi Bai airport:
An Indian passport that is valid for at least six months on the day of entrance into Vietnam and has at least two blank pages.
Two new pictures measuring 4 by 6 centimetres each
A hard copy of the visa acceptance letter
An entrance and departure form that has been properly filled out and signed by the traveller
A stamping fee in the amount of USD 25 payable in cash
To submit an application for a letter of authorisation to enter Vietnam for Indians in Ha Noi, please go to this website: https://www.vietnamimmigration.com/apply-vietnam-visa/
2.3/ Application for a Vietnam visa at the appropriate embassy for Indians entry into Ha Noi in 2022
In addition to receiving their visas upon arrival in Ha Noi or electronically, Indian passport holders also have the option of obtaining their visas in advance by applying for them at the Vietnamese Embassy in New Delhi or the Consulate General of Vietnam in Mumbai. This is the best option for anybody who wants to acquire a visa without going online. But there is a cost associated with selecting this alternative. The processing of a visa for Ha Noi City from India might take up to seven full working days, on average. At the Vietnamese embassy, visa applications from Indian citizens may be made up to six months in advance.
The following types of documentation are required in order to apply for a visa to enter Vietnam as an Indian citizen at the Vietnam embassy in Ha Noi:
The following is a list of the papers that you will be required to provide in order to apply for a visa to enter Ha Noi in advance:
An Indian passport that is still valid for at least six months on the day of arrival into Vietnam and that has at least two blank pages.
Visa application forms that have been properly filled out and signed.
Two new pictures measuring 4 by 6 centimetres each.
A charge for obtaining a visa, which must be paid to either the Vietnamese Embassy or the Consulate General of Vietnam.
You may get the address of the Vietnam embassy in India by clicking here
3/ Vietnam Visa Extension For Indian in Ha Noi 2022
The extension of a visa is something that may be requested by Indian citizens who seek to extend their existing stay in Vietnam without having to leave the country. Requests for extensions of visas may be submitted in person at the immigration office in Ha Noi by holders of Indian passports who are currently residing in Ha Noi. Or, Indians have the option of asking a visa agency in Ha Noi for assistance with the extension of their visa.
Please be aware that the length of your Vietnam visa extension is subject to the immigration rules of the country you are visiting. In the event that the option to extend one's visa in Vietnam is no longer available, Indians in Ha Noi should attempt to cross the border into Laos and then re-enter Vietnam with a fresh visa. In this scenario, it is strongly suggested that Indian citizens submit an application for an e-visa before entering Laos.
Please confirm with us via the email address info@vietnamimmigration.com  whether you are an Indian citizen in need of a visa extension in Ha Noi. We shall provide an update about whether or not Indians are able to renew their Vietnam visa at Ha Noi, and:
Documentation needed to renew a Vietnam visa for Indian nationals living in Ha Noi
Options for extending visas for Indians in Hanoi
The possibility of crossing the border to get an extended visa for Vietnam for Indians in Ha Noi