India
Do Indians need a visa In order to enter Nha Trang in 2022? Indians Must Have A Visa To Enter Vietnam Through Cam Ranh Airport
Due to its proximity to India and plenty of stunning locations for vacationing, Vietnam is becoming one of the most popular tourist destinations for Indians. Numerous direct flights connect India with Nha Trang, hence a lot of Indians go to Vietnam through Cam Ranh airport (Nha Trang). Do Indians travelling by plane to Cam Ranh Airport need a visa in advance? What do Indian visitors to Nha Trang need to know about Vietnam visa requirements?
Does an Indian need a visa to enter Nha Trang in 2022?
Visas are required for Indian citizens travelling to Vietnam via Cam Ranh Airport (Nha Trang). At Cam Ranh Airport, all arriving Indian passengers must provide a current visa to be admitted. The airline personnel won't let Indians board if they don't.
To visit Nha Trang for either business or tourism, Indian nationals must apply for and get valid visas and comply with all entry regulations. Indian travellers travelling in Nha Trang may get a visa at the airport in Cam Ranh after submitting an online application. In addition, Vietnam established its e-Visa programme for 82 nations, including India, where Indians may apply for an e-visa online and get it electronically.
The Phu Quoc Island, one of the best tourist destinations in Vietnam, allows Indian citizens to enter and remain there without a visa for up to 30 days. Only Indian citizens travelling to Phu Quoc are eligible for this visa-free admission. Indian nationals may enter Phu Quoc without a visa if their stay is shorter than 30 days. Indian citizens must apply for visas in advance if they want to visit Phu Quoc or other locations in Vietnam, such as Nha Trang.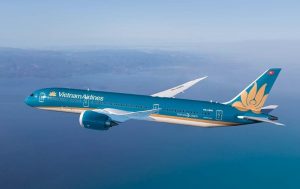 Vietnam Entry Visas for Indians Flying to Nha Trang 2022
Indian nationals may enter Nha Trang using a variety of Vietnam visa categories. Indian nationals may choose from one of these three categories of visas for both leisure and commercial purposes: E-visa, Arrival-based Visas, and Embassy-based Visas
One of the most common forms of Vietnamese visas for Indian citizens is the tourist E-Visa, which has a 30-day validity period (Single entry).
Vietnam E-visa entry Nha Trang for Indians 2022
The easiest approach for Indian nationals to get a Vietnamese visa is with an electronic visa, or e-Visa. The Vietnamese Immigration Department has been issuing the e-Visa, a form of visa that was designed to be approved using an electronic system, to foreign nationals since February 2017. Only brief trips to Vietnam for leisure, business, short-term medical treatment, or short vacations are permitted with this sort of visa. Prior to travelling to Vietnam, Indians may apply for it online. Indian citizens will obtain their approved e-Visa through email; they should print it out to present at the airport.
Indian citizens may enter Vietnam via international airports, including Cam Ranh airport (Nha Trang), by using the Vietnam E-visa. Indian citizens with valid passports can easily enter Nha Trang with an approved E-visa.
Indian citizens must input "Cam Ranh airport – Nha Trang" correctly while applying for a Vietnam E-visa online since the immigration officer will only let Indians into Nha Trang if the entrance port is accurate.
This Single Entry Vietnam e-Visa is valid for 30 days after arrival. Indian citizens must either renew their visas or depart Vietnam once the first 30 days have gone.
Documents required for applying for a Vietnam e-Visa in Nha Trang for Indians
A scanned copy of a passport with at least six months remaining before the intended arrival date in Nha Trang.
Your picture in a scanned or digital format, with a file size of no more than 1 MB. BMP, PNG, or JPEG are valid image formats.
A credit card for online visa fee payments.
To submit an application for e-visa to enter Vietnam at Nha Trang, go to https://www.vietnamimmigration.com/apply-vietnam-visa/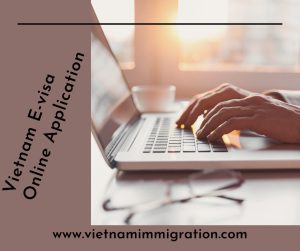 Entry To Nha Trang For Indians With Visa On Arrival
Applying for a Visa on Arrival online is one of the simplest ways for Indian travellers to get a Vietnamese visa for Nha Trang. Indian nationals must submit a visa application first in order to get an acceptance letter for this Visa on Arrival. Indian nationals may print out the necessary paperwork after they arrive at Cam Ranh airport (Nha Trang) and obtain the visa clearance letter by email in 3-5 working days. The Vietnam Immigration Department issues it to Indian tourists who want to remain in Vietnam for up to three months but no longer.
Visa on Arrival for Vietnam is good for one to three months. Because the application is made online, the procedure may be completed anywhere. Two sorts of expenses are associated with visa on arrival: a service charge for getting an approval letter and a stamping fee paid in cash at the Vietnam airport.
Six international airports in Vietnam, including Cam Ranh Airport in Nha Trang, provide visa on arrival. Indian citizens may apply online for a visa acceptance letter, which they can then present at the "visa landing desk" in Nha Trang to get their visa.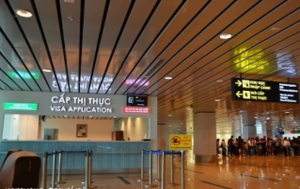 documents required to apply for an arrival-only Vietnamese visa for Indians entering Nha Trang
The following set of papers is needed to get an Indian visa at Cam Ranh airport:
An Indian passport with a minimum of two blank pages and a validity date of at least six months on the day of entrance into Vietnam
Two most recent 4 x 6 cm pictures
A printed copy of the visa acceptance letter
An entrance and departure form that has been properly completed and signed
A stamp cost of USD 25 payable in cash
Apply for a Vietnam approval letter for Indian admission to Nha Trang by visiting this page: https://www.vietnamimmigration.com/apply-vietnam-visa/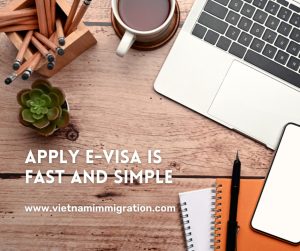 Embassy application for Vietnam visa entry Nha Trang for Indians 2022
Indian citizens may apply for their visas in advance of their trip to Nha Trang at the Vietnamese Embassy in New Delhi or the Consulate General of Vietnam in Mumbai, in addition to Visa on Arrival and e-Visa. For individuals who want to get a visa offline, this is perfect. This choice is a little more pricey, however. The typical processing time for an Indian visa to Nha Trang is up to 7 business days. Up to six months in advance, Indian nationals may apply for visas at the Vietnamese embassy.
The following documents are required to apply for a Vietnam visa entry Nha Trang at the Vietnamese Embassy:
An Indian passport with a minimum of two blank pages and a validity date of at least six months on the day of entrance into Vietnam
Complete and properly signed visa application paperwork.
Two most current 4 x 6 centimetre photos.
A visa fee that should be paid to the Vietnamese embassy or general consulate in your area.
Prepaid self-addressed return envelope with a tracking number, ideally via FedEx or Priority Courier Indian Post.
The Vietnam Embassy in India's address may be found here:
Vietnam visa extension for Indians in Nha Trang 2022
Indian nationals who want to extend their existing stay in Vietnam without leaving the country may apply for a visa extension. Holders of Indian passports in Nha Trang may visit the immigration office there to obtain a visa extension. Or Indian nationals may seek a visa agency to assist them in Nha Trang with the visa renewal procedure.
Please be aware that based on the immigration law, a Vietnam visa extension may or may not be possible. Indians in Nha Trang should cross the border into Cambodia or Laos and re-enter Vietnam with a new visa if the Vietnam visa extension is closed. In this situation, it is advised that Indians register for an E-visa before entering Cambodia or Laos.
Indians in Nha Trang must provide certain papers in order to renew their visas to Vietnam. There are also certain procedures they must follow in order to achieve this. Please double verify with us through email at info@vietnamimmigration.com if you are an Indian who needs a visa extension in Nha Trang. Whether Indian citizens may renew their Vietnam visa in Nha Trang will be updated.