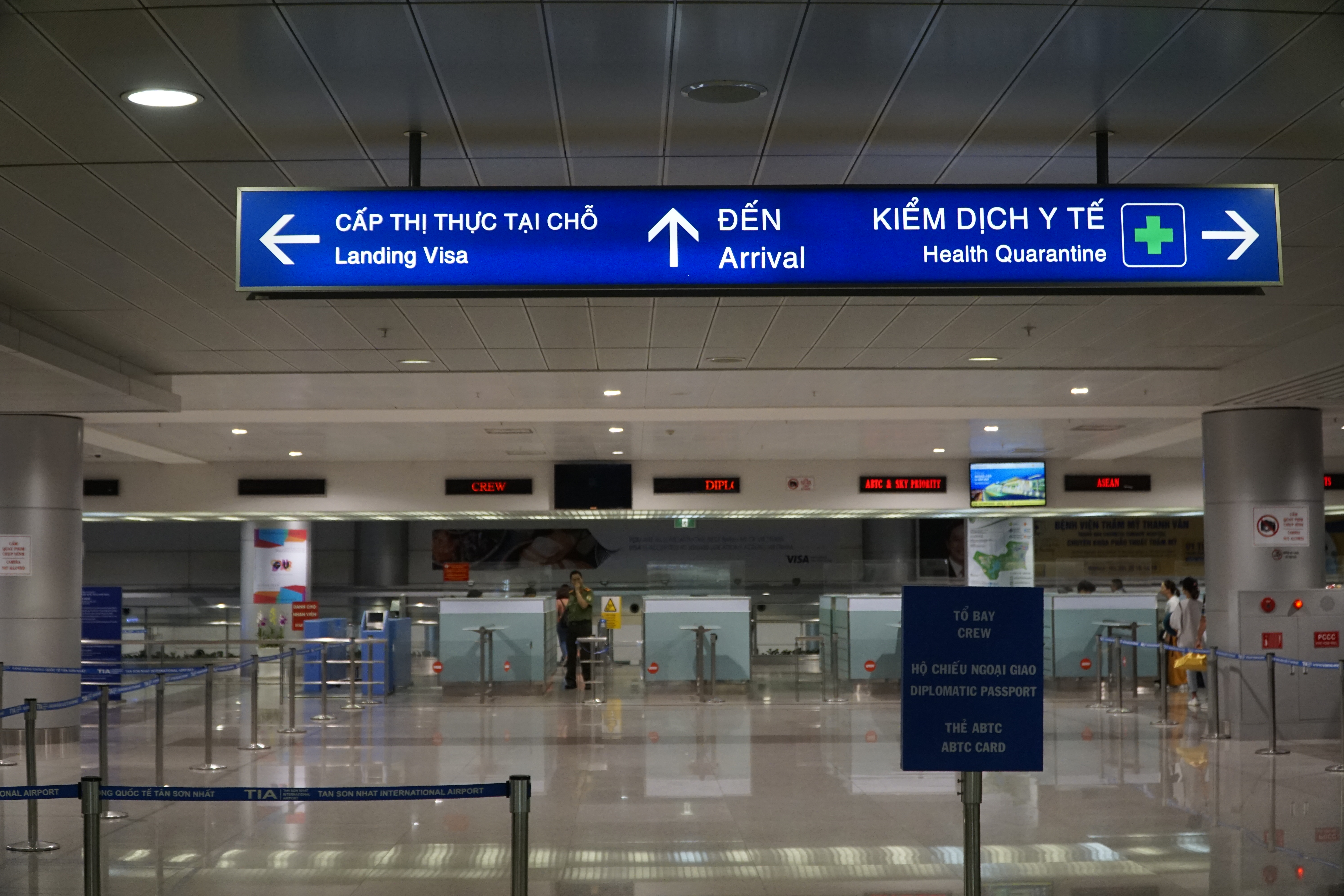 Hungarian
VOA – Érkezéskor felvehető vietnami vízum
VOA alatt az érkezéskor felvehető vízumot értjük.
Ahhoz, hogy a vietnami repülőtéren felvehesse érkezést követően a vízumát, szüksége van a Vietnami Bevándorlási hivatal jóváhagyó levelére. A négy vietnami repülőtéren a VOA szolgáltatás:
Tan Son Nhat nemzetközi repülőtér Ho Chi Minh (Saigon) városban.
Noi Bai nemzetközi repülőtér Hanoiban.
Danang nemzetközi repülőtér Danangban.
Cam Ranh nemzetközi repülőtér KhanhHoaban
Kérjük, ne felejtse el igényelni a jóváhagyó levelet, ha érkezést követően szeretné átvenni a vízumát.
Visit this link on mobile
Only from 6 USD/pp
Risky Free:
We charge service fee when your visa application is processed successfully.
Hassle-Free:
No passport send-off. No embassy queuing.
Fast:
Within 48 hours processing time.
Accessible:
100% online. Send and receive by email.
APPLY FOR VISA ON ARRIVAL VIETNAM
VietnamImmigration.com is a commercial website providing service for visa Vietnam and charge service fee. We are neither government website nor affiliated with embassy therefore our fee is higher than official fee from government.
Copyright © 2012-2022 · Vietnam Visa on Arrival. All rights reserved.