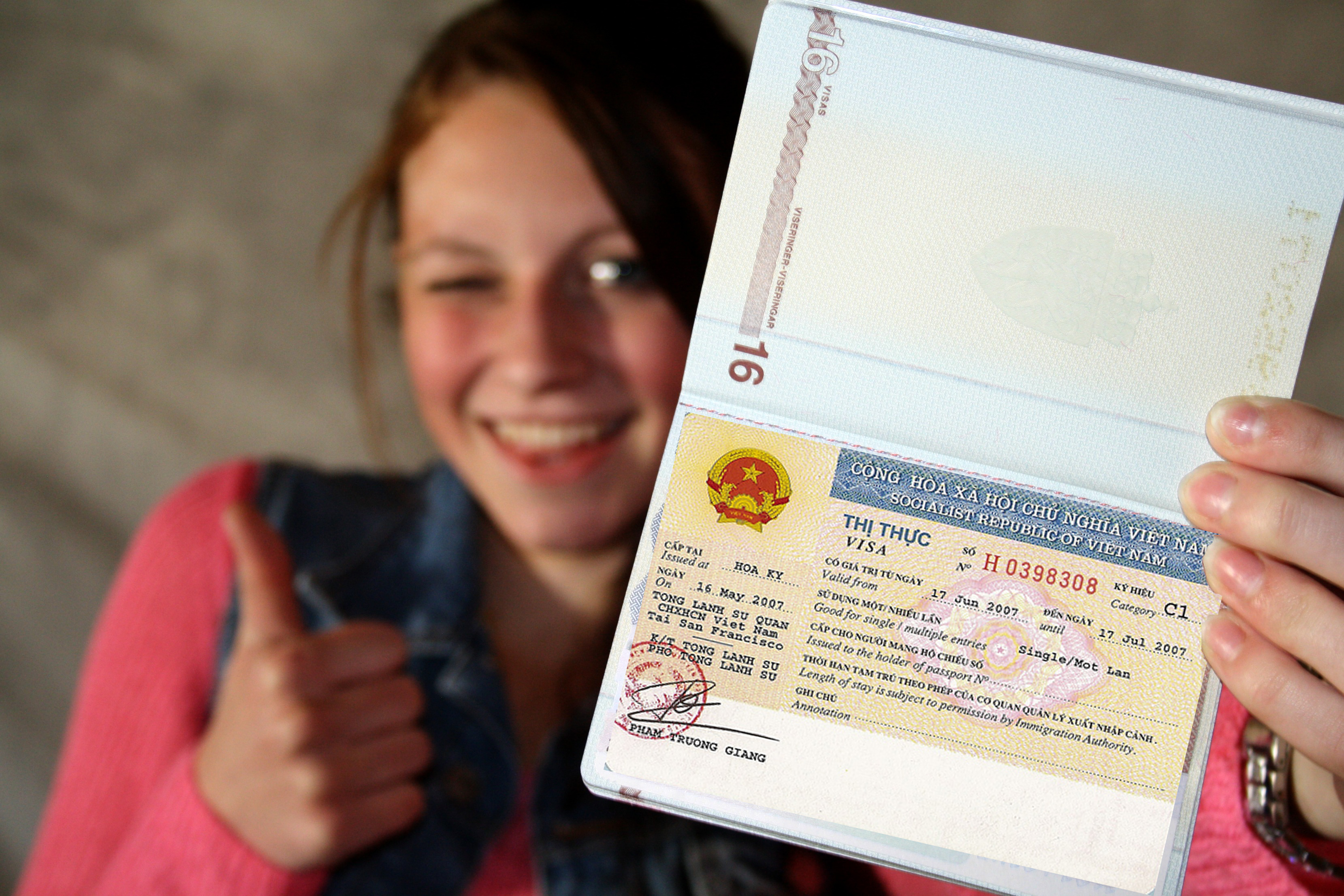 Hungarian
Vízumigénylés a konzulátuson
Vietnami vízumot igényelhet a helyi konzulátuson is, ebben az esetben személyesen kell felkeresnie a konzulátust.  Többen kérték már, hogy olyan jóváhagyó levelet szerezzünk be, amivel a konzulátuson vehetik fel a vízumot, holott ahhoz, hogy a konzulátuson vehesse át a vízumot, nem szükséges jóváhagyó levél, kivéve, ha ezt az ottani alkalmazottak kifejezetten nem kérik.
Átveheti vízumát akkor is, amikor már megérkezett Vietnamba (repülőtéri átvétel). Az ehhez szükséges jóváhagyó levelet online is igényelheti a honlapunkon keresztül.
A következő három repülőtéren lehetséges a repülőtéri vízum átvétele:
Tan Son Nhat nemzetközi repülőtér Ho Chi Minh (Saigon) városban.
Noi Bai nemzetközi repülőtér Hanoiban.
Danang nemzetközi repülőtér Danangban.
Cam Ranh nemzetközi repülőtér Nha Trangban.
Kérjük, írjon nekünk az info@vietnamimmigration.com címre, ha bármilyen kérdése lenne.
Visit this link on mobile
Only from 6 USD/pp
Risky Free:
We charge service fee when your visa application is processed successfully.
Hassle-Free:
No passport send-off. No embassy queuing.
Fast:
Within 48 hours processing time.
Accessible:
100% online. Send and receive by email.
APPLY FOR VISA ON ARRIVAL VIETNAM
VietnamImmigration.com is a commercial website providing service for visa Vietnam and charge service fee. We are neither government website nor affiliated with embassy therefore our fee is higher than official fee from government.
Copyright © 2012-2022 · Vietnam Visa on Arrival. All rights reserved.