Fast-track Service
Streamlining Your Departure Process: Fast Track Service at Phu Quoc Airport
Are you planning to leave Vietnam and looking for ways to make your departure from Phu Quoc airport a breeze? Look no further than the Fast Track service. In this article, we will delve into the benefits of using this service and guide you on how to book it for a seamless and efficient exit process.
1/ Understanding the Fast Track Service:
The Fast Track service for departure from Phu Quoc airport is designed to save you valuable time by expediting your exit process. This service ensures a hassle-free experience, allowing you to bypass long queues and complete the necessary procedures swiftly.
2/ Booking the Fast Track Service:
Booking the Fast Track service is a simple and convenient process. There are several options available to you. One way is to book through visa agents or travel agencies, ensuring that you choose a reputable provider. Alternatively, you can book directly through our website, where you will find all the necessary information and assistance to make your booking.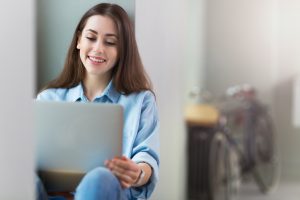 3/ The Advantages of Fast Track Service:
Staff Welcome at the Waiting Gate:
Upon arrival at Phu Quoc airport, you will be greeted by friendly and professional staff who will guide you through the entire departure process. Their expertise and knowledge will ensure a smooth and stress-free experience.
Streamlined Check-in Process:
One of the major advantages of the Fast Track service is the support you receive in completing the check-in process. The dedicated staff will assist you in navigating through the airline procedures, saving you time and eliminating any confusion.
VIP Lane Through Immigration:
Bid farewell to long queues at immigration! With the Fast Track service, you will enjoy a dedicated VIP lane, allowing you to breeze through the immigration procedures without any delays. This exclusive privilege ensures a swift exit from Phu Quoc airport.
Avoiding Long Queues for Immigration Checks:
We understand that waiting in long queues can be frustrating, especially when you are eager to begin your journey back home. By opting for the Fast Track service, you can skip the long queues and move directly to the immigration check, significantly reducing your waiting time.
Stress-Free Departure Experience:
By choosing the Fast Track service, you are investing in a stress-free departure experience. With all the necessary support and assistance provided, you can relax and focus on enjoying the final moments of your trip without worrying about the exit process.
As you prepare to depart from Phu Quoc airport, make your journey back home a seamless and efficient one by availing the Fast Track service. By booking this service, you can enjoy the benefits of staff assistance, streamlined check-in procedures, VIP access through immigration, and the elimination of long queues. Don't waste precious time waiting in line – choose the Fast Track service and bid farewell to Phu Quoc with ease.
Remember, the Fast Track service is just a few clicks away. Book today for a stress-free and fast exit process from Phu Quoc airport. Bon voyage!