Fast-track Service
Unlocking the Secrets to Fast Clearing Immigration at Da Nang Airport: A Traveler's Guide
When traveling to Vietnam, one of the busiest airports you may encounter is Da Nang Airport. With its increasing popularity among tourists, it's important to be prepared for the immigration process upon arrival. Clearing immigration can often be a time-consuming and exhausting task, but at Da Nang Airport, the process has been streamlined to ensure a quick and hassle-free experience. In this guide, we will explore the secrets to fast clearing immigration at Da Nang Airport, allowing you to save time and start enjoying your Vietnam trip sooner.
The immigration process at Da Nang Airport typically takes around one hour to complete. After disembarking the aircraft, you will proceed to the immigration area, where you will need to present your passport, visa, and any required documentation. The immigration officers will then verify your details and stamp your passport, granting you entry into Vietnam. While this process is generally efficient, there are ways to expedite it and minimize your waiting time.
1/ The Importance of Fast Clearing Immigration
Fast clearing immigration at Da Nang Airport offers numerous benefits to travelers. Firstly, it allows you to save valuable time. Instead of spending hours waiting in line, you can breeze through the immigration process and start enjoying your trip sooner. Time is precious when traveling, and every minute saved at the airport can be better spent exploring the vibrant streets of Vietnam or relaxing on the pristine beaches.
Additionally, fast clearing immigration helps you avoid unnecessary fatigue and exhaustion. Long queues and extended waiting times can be draining, especially after a long flight. By opting for a faster immigration process, you can minimize the physical and mental strain associated with travel, ensuring that you arrive at your destination feeling refreshed and ready to embark on your Vietnamese adventure.
Lastly, fast clearing immigration provides you with more time to enjoy your Vietnam trip. With extra hours in your itinerary, you can explore additional attractions, indulge in local cuisine, or immerse yourself in the cultural experiences Vietnam has to offer. Time is a precious commodity when traveling, and by efficiently navigating the immigration process, you can make the most of your visit to this beautiful country.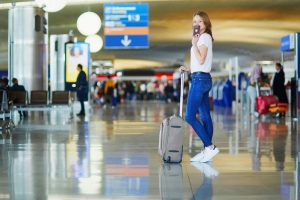 2/ Fast Track Immigration Services at Da Nang Airport
To further expedite the immigration process at Da Nang Airport, fast track immigration services are available. With this service, you can complete the entire process in as little as five minutes, bypassing the regular queues and enjoying a seamless arrival experience. Fast track immigration is designed to cater to the needs of time-conscious travelers who value efficiency and convenience.
To book fast clearing immigration at Da Nang Airport, simply send an email to info@vietnamimmigration.com . Their dedicated team will guide you through the booking process and provide you with all the necessary information. It is advisable to book this service in advance, especially during peak travel seasons, to ensure availability and avoid any last-minute disappointments. By utilizing the fast track immigration service, you can maximize your time in Vietnam and make your journey a stress-free one.
In conclusion, clearing immigration at Da Nang Airport doesn't have to be a tedious and time-consuming process. By following the secrets to fast clearing immigration outlined in this guide, you can save valuable time, avoid unnecessary waiting, and enjoy a more relaxed and fulfilling trip to Vietnam. Remember to consider the option of fast track immigration services, as they offer a convenient and efficient way to expedite your arrival experience. So, whether you're a first-time visitor or a seasoned traveler, make the most of your journey by unlocking the secrets to fast clearing immigration at Da Nang Airport. Bon voyage!