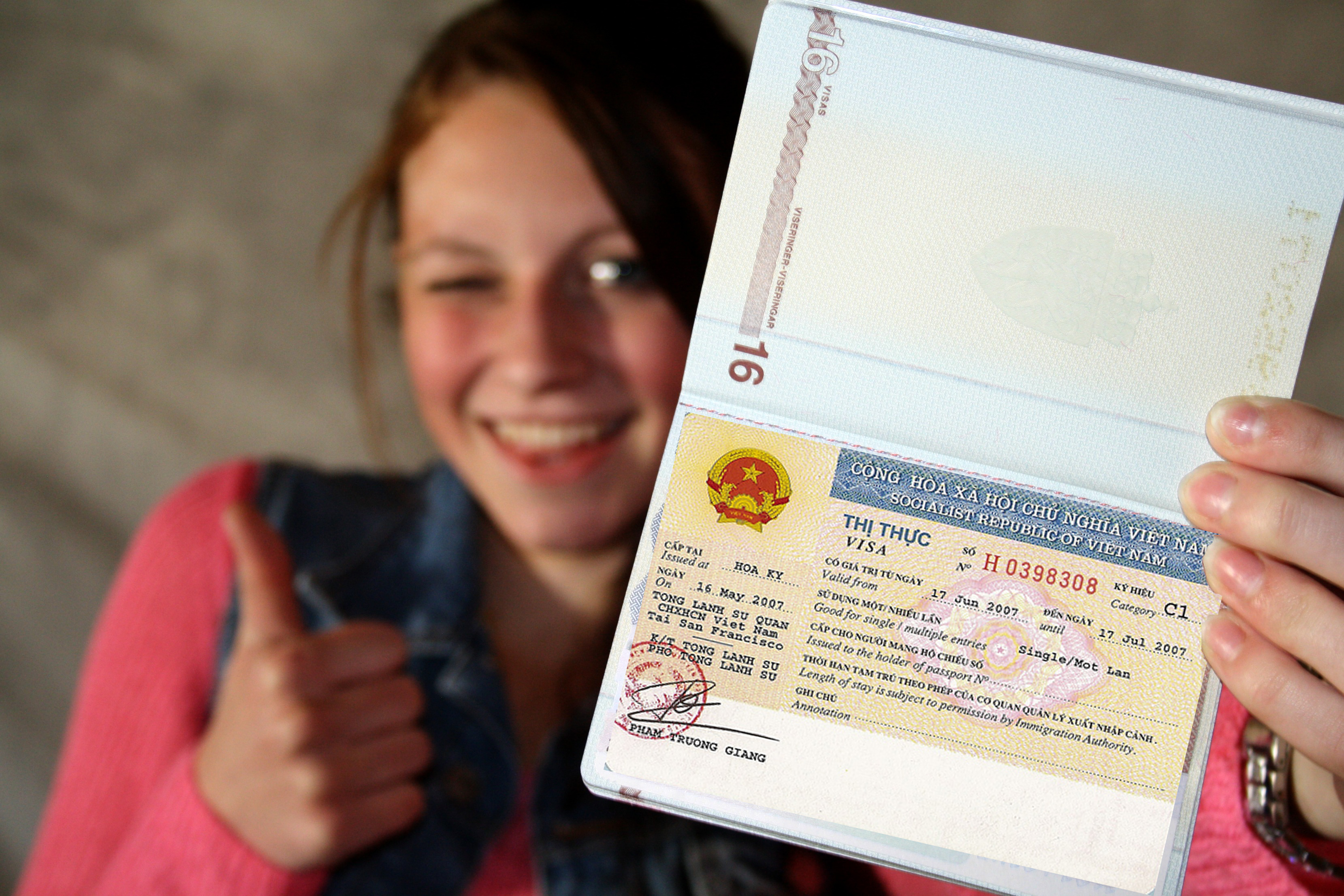 Español
Visado de Vietnam en un Consulado
Usted debe ponerse en contacto con el consulado de Vietnam directamente en persona para obtener su visa. Algunos viajeros solicitan una carta de aprobación para obtener su visa, pero no es necesario tenerla cuando se solicita la visa por medio del consulado, a menos que los oficiales de inmigración la soliciten.
O usted puede hacer la solicitud en línea con nosotros para procesar la carta de aprobación para recoger su visa de Vietnam a su llegada en los aeropuertos de Vietnam. Su visa estará disponible en cualquiera de los tres aeropuertos a continuación:
• Tan Son Nhat aeropuerto internacional de Ho Chi Minh (Saigón) de la ciudad.
• Aeropuerto internacional Noi Bai, en la ciudad de Hanoi.
• El aeropuerto internacional de Danang en la ciudad de Danang
Por favor envíenos un correo a info@vietnamimmigration.com para más información.
Visit this link on mobile
Only from 6 USD/pp
Risky Free:
We charge service fee when your visa application is processed successfully.
Hassle-Free:
No passport send-off. No embassy queuing.
Fast:
Within 48 hours processing time.
Accessible:
100% online. Send and receive by email.
APPLY FOR VISA ON ARRIVAL VIETNAM
VietnamImmigration.com is a commercial website providing service for visa Vietnam and charge service fee. We are neither government website nor affiliated with embassy therefore our fee is higher than official fee from government.
Copyright © 2012-2022 · Vietnam Visa on Arrival. All rights reserved.