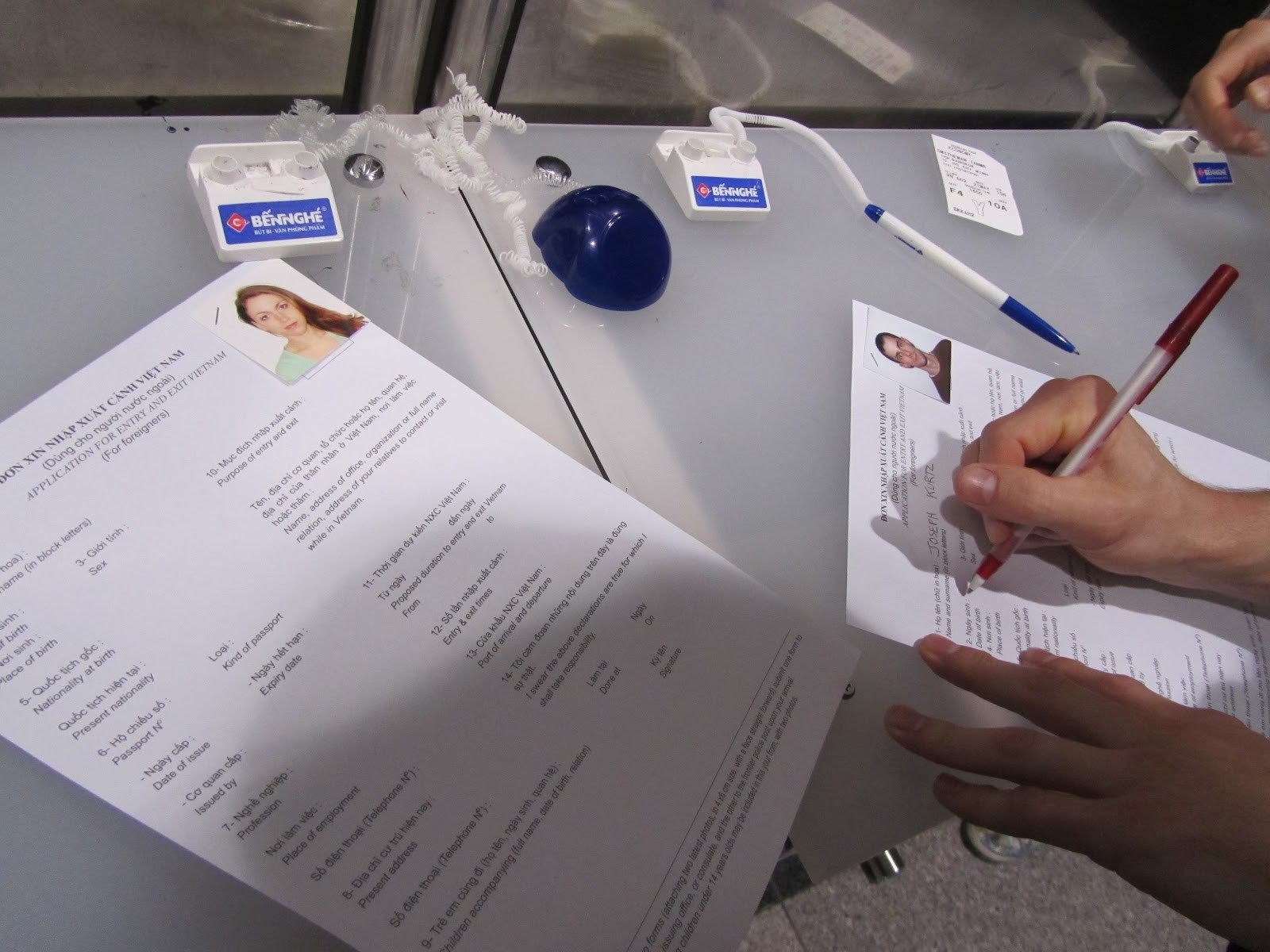 Español
Necesito una fotografía para mi visa de Vietnam?
Si. Usted necesitara dos fotografías por cada solicitante al arribar en el aeropuerto de Vietnam. Normalmente el tamaño de la fotografía deberá ser 4x6cm, pero no hay problema si el tamaño de una fotografía para pasaporte en su país es distinto.
No se preocupe si no cuenta con las fotografías, pues es posible obtenerlas en el aeropuerto de Vietnam por entre 3 y 5 USD. Pregunte a los oficiales por instrucciones para obtener fotografías para su visa al arribar en el aeropuerto de Vietnam.
Nota:
Por favor no olvide su carta de aprobación para una visa de Vietnam en el aeropuerto. Sin su carta de aprobación usted no podrá abordar o si lo logra tendrá problemas al arribar en Vietnam.
Visit this link on mobile
Only from 6 USD/pp
Risky Free:
We charge service fee when your visa application is processed successfully.
Hassle-Free:
No passport send-off. No embassy queuing.
Fast:
Within 48 hours processing time.
Accessible:
100% online. Send and receive by email.
APPLY FOR VISA ON ARRIVAL VIETNAM
VietnamImmigration.com is a commercial website providing service for visa Vietnam and charge service fee. We are neither government website nor affiliated with embassy therefore our fee is higher than official fee from government.
Copyright © 2012-2022 · Vietnam Visa on Arrival. All rights reserved.