Entry port
Vietnam Electronic Visa for Air Travel to Hue in 2023 – Vietnam E-Visa Process for Getting into Hue
Hue is a major destination for tourists in Vietnam. Hue is the most popular destination in Vietnam among international travelers. Is there anything special you need to do before your flight to Hue? In what ways are you restricted while applying for a Vietnam e-visa in Hue? All relevant details will be available down here.
1/ Where can I get information on Hue visa exemption program for Vietnam?
Hue is the entry point for Vietnam, therefore be sure to check visa requirements if you want to go there. Requirements for entering Hue vary by nationality. As of latest update, citizens of 24 countries may visit Hue, Vietnam without a visa. A comprehensive list is provided below:
https://www.vietnamimmigration.com/visa-exemption/vietnam-visa-exemption/
Visitors from the majority of nations need a valid visa to visit Hue. The airline workers will verify your visa before allowing you to board, so you'll need to get it before your flight.
If you need a visa to travel to Hue, you may apply for a Vietnam e-visa online, and it will be approved in three business days. Obtaining a Vietnam E-Visa is a simple online process that just requires some basic personal information and visa details, and only takes a few minutes to complete.
If you have an electronic visa for Vietnam, you may enter the country via Hue and remain for up to 30 days. It may be used for any legal reason, such vacationing, doing business, seeing relatives, attending school, etc.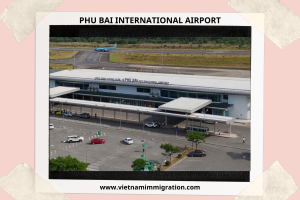 2/ Vietnam E-visa for Getting to Hue in 2023: What You Need to Know
Hue visitors who want to apply for a Vietnam electronic visa must first ensure that they fulfill all of Vietnam's online visa criteria. Everyone who applies must have the following:
Eligible passport with a minimum validity of 6 months from the expected date of arrival in Hue
Digital image of passport biographical page
Recently taken photograph (without glasses)
Valid debit or credit card to pay the Vietnam online visa fee
You'll also need to provide an email address that you check often. The approved Vietnam e-visa will be delivered to this address. Once you get in Hue, you may print off a copy to provide to the local authorities.
3/ Instructions on applying Vietnam Electronic Visa for entering Hue in 2023
Tourists who want to travel to Hue may apply for a Vietnam E-visa by following the instructions below.
First, go to this link to fill out an electronic visa application for Vietnam. https://www.vietnamimmigration.com/apply-vietnam-visa/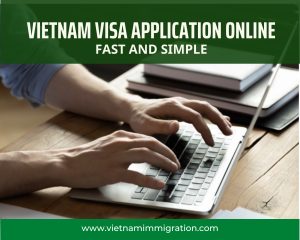 Secondly, fill out the E-visa application form with all pertinent information.
Check to see whether you have entered the correct entering airport.
Third, Scan and upload your passport picture
When applying for a Vietnam e-visa, you must provide a digital picture of yourself and a scan of your passport.
In the fourth step, you'll pay the application fee and review the form.
Vietnam e-visa will be processed after successful payment. The standard processing period for an e-visa for Vietnam is 3 business days; this does not include weekends or Vietnamese holidays.
Your email will be used to deliver your E-visa when it has been approved. You must have a physical copy of this visa in addition to your passport in order to enter Hue.
4/ The Requirements for Entry Hue in 2023
All Covid-19 entry limitations for Hue were lifted in May of 2022. Tourists who have obtained an E-visa for Vietnam may enter Hue without having to fill out a lot of paperwork.
When entering Hue with an E-visa, you will not be required to undergo quarantine, nor will you be required to provide Covid-19 immunization certificate, negative test, insurance, or medical statement.
Before boarding your flight to Hue, make sure you have the following papers ready for inspection:
Your original passport, which must have at least six months left on its expiration date
Vietnam Electronic Visa Hard Copy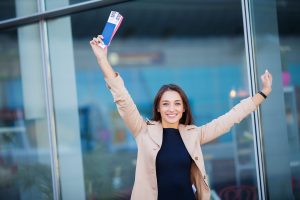 5/ Vietnam electronic visa extension in Hue 2023
An electronic visa for Vietnam is valid for a maximum of 30 days and only allows one entrance. A visa extension is necessary for those who want to remain in Vietnam for longer than 30 days. Is Hue able to prolong a Vietnam e-visa's validity? Where can I learn more about extending my Vietnam e-visa in Hue?
There will be no option to extend your Vietnam e-visa in 2023. It is not possible to extend an electronic visa for Vietnam while you are in Hue. The Vietnam electronic visa extension service is now unavailable in Hue. To extend your stay in Vietnam beyond 30 days, you'll need to apply for a second E-visa and then "do the visa run" just before your first one expires.
However, regulations regarding the length of time an E-visa for Vietnam may be extended for alter often. The window for requesting a visa extension may be reopened at any time. Therefore, please send an email to info@vietnamimmigration.com  to double-check with us on the most recent news on Vietnam E-visa extension in Hue. The moment we get your inquiry, we'll get right on answering it.
To sum up, You may get an electronic visa for Vietnam online and then go to Hue. You may apply for a Vietnam E-visa from the comfort of your own home, thanks to how easy and convenient the online process is. Please email us at info@vietnamimmigration.com  if you have any questions regarding the Vietnam e-visa for entering Hue.