Entry port
How to Apply for Vietnam E-Visa To Board a Cruise Ship Arriving at Hai Phong Seaport 2023
Today, traveling by cruise is a fantastic experience that many international visitors wish to take advantage of, particularly the route that includes Vietnam. Several cruises that round Vietnam's coast may make port stops at a number of those cities. Foreign visitors commonly inquire as to whether they need a visa to exit the ship at these ports of call in Vietnam. When visiting Hai Phong harbor on a cruise, how can I apply for a Vietnam E-visa? Which visa would be appropriate in this situation? Let's research it using this piece!
1/ For a cruise vacation to Hai Phong ports in 2023, do you need a visa for Vietnam?
Cruise trip participants must be aware of the visa issue. Only 24 nations may enter Vietnam visa-free till 2023. Below is a list in detail: https://www.vietnamimmigration.com/visa-exemption/vietnam-visa-exemption/
Generally speaking, whether traveling in Vietnam by land, air, or cruise ship, international visitors require a visa in order to enter the country. It goes without saying that you must have a current visa in order to enter Hai Phong if you are traveling to Vietnam on a cruise ship. This visa has to be applied either beforehand or while on the trip.
But the Vietnam E-visa is already available. This sort of visa may be applied for online from any location using a device that has internet connectivity. It makes it simple for cruise passengers to get a visa and visit Hai Phong harbor.
2/ Which kind of Vietnam E-visa is appropriate for taking a cruise to Hai Phong seaport?
Holders of a Vietnam E-visa are permitted entry into Vietnam via airports, landports, and seaports. The Vietnam E-visa may be used to get an entrance permission for foreigners taking a cruise to Hai Phong. Please be careful to choose the proper entry port while applying for a Vietnam e-visa, however.
To avoid being denied entry upon departing the cruise to Vietnam, you should choose "Hai Phong seaport" on the E-visa application form.
The 30-day maximum validity of the Vietnam E-visa applies to single entries. Make sure you just book the cruise for a single admission.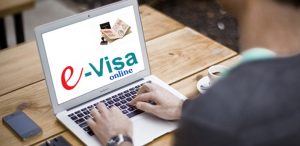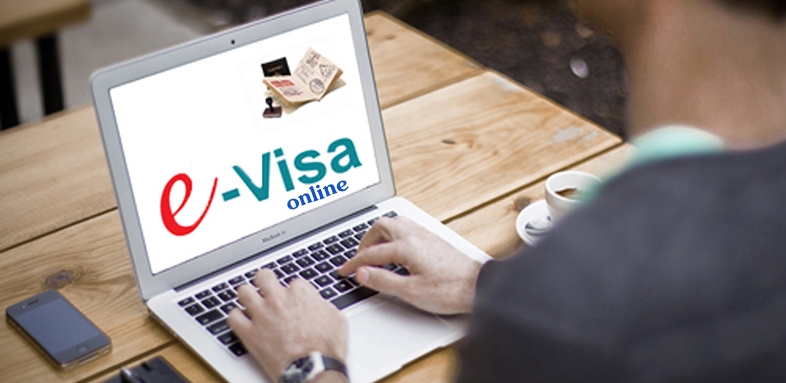 If a cruise makes stops in many Vietnamese cities, do those stops count as numerous visits?
Multiple ports are visited by many cruises that go along the Vietnamese coast. Will visiting several cities in Vietnam count as one entry or numerous entries? How are multiple visas possible if it is numerous entries?
The cruise ship only makes one voyage to Vietnam if it moves between two Vietnamese seaports. First entrance seaport will be the entry port, and last visit seaport will be the departure port. You are not required to apply for a multiple-entry visa. In this instance, the single entry E-visa will be valid.
3/ How can I apply for a Vietnam E-visa to board a cruise to Hai Phong in 2023?
Vietnam E-visa is now accessible online, as was already indicated. You may simply apply for this visa online and it is valid for cruise ship passengers arriving at Hai Phong Seaport.
You must have the following papers ready in order to apply for a Vietnam E-visa and board a ship at Hai Phong Seaport:
A passport scan valid for more than six months
Personal photograph (recently taken, not wearing glasses)
To apply for a Vietnam e-visa online for a cruise excursion, please follow these instructions:
Step 1: Visit the Vietnam E-visa application page
The online visa application form may be accessed by clicking here. https://www.vietnamimmigration.com/apply-vietnam-visa/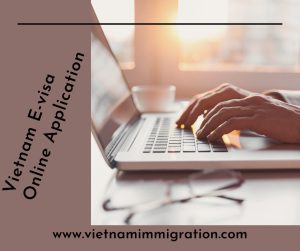 Step 2: Complete the forms with the necessary data.
Please choose all personal and visa details. Selecting "travel by ship" and "Hai Phong seaport" as the point of arrival is requested.
Step 3: Attach your passport information page and personal picture. When applying for a Vietnam E-visa, you must also upload your photo.
Step 4: Make a payment and get confirmation.
You must pay the Vietnam visa fee in order for your visa application to be processed. E-visa approval will be delivered to the email registered on the E-visa application form after processing time (3 working days for regular service, 1 working day for urgent service). Make sure all of the information is verified thoroughly to ensure its accuracy.
It is advised that you print out the electronic visa approval and save a physical copy of it. When going through Vietnam's entrance immigration procedure, you must provide your E-visa.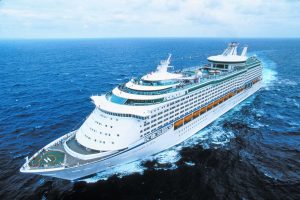 4/ Cruise ship travel advice for getting to Hai Phong
When taking a cruise to Hai Phong, keep these important considerations in mind:
Keep your passport and Vietnam visa with you at all times while stepping off the cruise ship in Vietnam.
In the event that the cruise makes numerous stops in Vietnam, you may get an entrance visa at the first port and must announce your departure at the final port.
Passport and visa must be shown to border control officials at all stops between the first and final ports you visit.
When taking a cruise to Vietnam, you are not need to provide proof of vaccination or a Covid-19 test result since Vietnam has removed all entry restrictions for foreigners that were related to the disease.
In order to help passengers who are on a cruise trip to Hai Phong, we have recently published information about Vietnam E-visa requirements, entrance criteria, and application processes. Please feel free to contact us at info@vietnamimmigration.com if you need any further details on a Vietnam visa for a cruise to Hai Phong.