Entry port
How to Apply for a Vietnam E-Visa for Cruise Ships Entering Nha Trang Seaport in 2023
Today, cruising is a great experience that many international visitors like to enjoy, particularly the route that includes Vietnam. Numerous cruises that circumnavigate Vietnam's coastline may make stops at several port cities along the route. Foreign tourists sometimes inquire if a Vietnam visa is required to depart the ship at these ports. How to apply for a Vietnam e-visa while approaching the port of Nha Trang on a cruise? What form of visa is appropriate in this situation? Let's examine it through this article!
1/ Do You need Vietnam visa for a cruise to Nha Trang in 2023?
Visa is an issue to which cruise tour passengers must pay attention. Only 24 nations may enter Vietnam visa-free till 2023. Detailed listing as shown below: https://www.vietnamimmigration.com/visa-exemption/vietnam-visa-exemption/
In most situations, international passengers traveling in Vietnam by land, air, or cruise ship are required to get a visa. In addition, you must possess a valid visa before entering Nha Trang if you are traveling to Vietnam by cruise ship. This visa must be acquired in advance or upon arrival at the port of call.
Nonetheless, Vietnam E-visa is already available. This visa category may be applied for online from any location with internet connection. It facilitates cruise passengers obtaining visas to access the port of Nha Trang.
2/ Which form of Vietnam e-visa is acceptable for a cruise to Nha Trang?
The Vietnam E-visa allows visa holders to enter Vietnam through airports, landports, and seaports. Foreign tourists embarking on a cruise to Nha Trang may utilize the Vietnam E-visa to get an entrance permission. Nonetheless, while applying for a Vietnam e-visa, please be careful to choose the correct entry port.
On the E-visa application form, you should choose "Nha Trang seaport" to avoid being denied entry to Vietnam when disembarking the ship.
Vietnam E-visa is a single-entry visa valid for a maximum of 30 days. Ensure that your cruise only allows one entrance.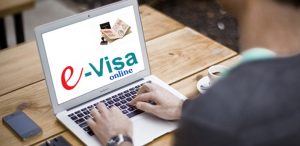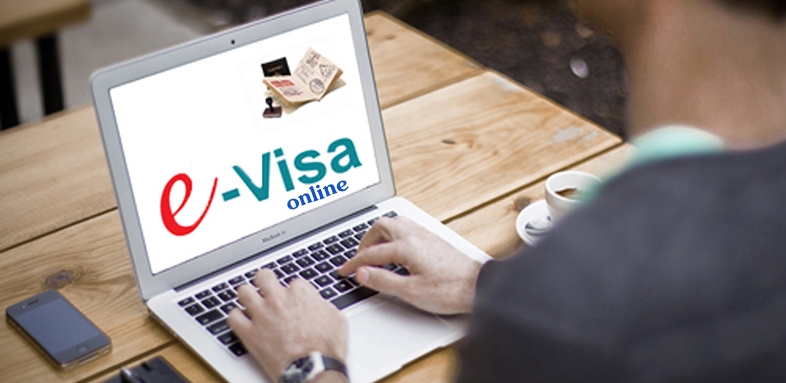 If the cruise stops in different cities in Vietnam, does this count as many visits?
Numerous cruises along the coast of Vietnam visit several ports. If you visit numerous cities in Vietnam, would this be considered a single entry or many entries? How may several visas be applied for if there are many entries?
In truth, if a cruise ship cruises from one Vietnamese port to another, only one visit is counted. The entrance port will be the first port of entry, while the departure port will be the last port of visit. You are not required to apply for a multiple-entry visa. In this instance, the single-entry E-visa will suffice.
3/ How can I apply for a Vietnam E-visa for a cruise to Nha Trang in 2023?
As stated before, Vietnam E-visa is now accessible online. This visa may be used to visit the port of Nha Trang via cruise ship, and you can quickly apply for it online.
To apply for a Vietnam E-visa in order to embark on a cruise from the port of Nha Trang, you will need the following documents:
Passport scan valid for more than six months
Private photograph (recently taken, not wearing glasses)
Please follow these procedures to apply online for a Vietnam E-visa for a cruise:
Step 1: Access the Vietnam Electronic Visa Application Form
Click here to begin the online visa application. https://www.vietnamimmigration.com/apply-vietnam-visa/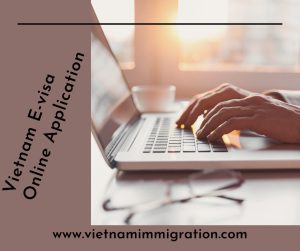 Step 2: Complete all essential fields
Choose all of your personal and visa details. Please pick "travel by ship" and "Nha Trang seaport" for Port of Arrival.
Step 3: Submit passport and picture
You must upload the information page of your passport when applying for a Vietnam e-visa.
You must upload a photo of yourself when applying for a Vietnam e-visa.
Step 4: Pay and get confirmation
You must pay the visa cost for Vietnam, after which the visa application procedure will be complete. After the processing period (3 business days for normal service, 1 business day for urgent service), E-visa approval will be sent to the address provided on the E-visa application form. You should double-check every information to ensure its accuracy.
It is advised that you print a physical copy of the E-visa approval. It is needed to provide a Vietnam E-visa at the time of admission into Vietnam.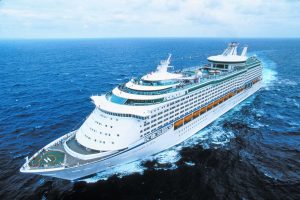 4/ Cruise ship travel guide to Nha Trang, Vietnam
Here are some essential considerations for cruise ship travel to Nha Trang:
When disembarking the cruise ship in Vietnam, always have your passport and Vietnam visa.
If the cruise stops at various ports in Vietnam, the entrance visa may be obtained at the first port and the departure must be declared at the final port.
Your passport and visa must be shown to border control authorities at all ports between the first and last you visit.
Vietnam has eliminated all entry restrictions against Covid-19 for all foreigners, therefore you do not need proof of vaccination or a negative Covid-19 test in order to go on a cruise to Vietnam.
Vietnam visa requirements, entrance criteria, and processes for applying for a Vietnam e-visa have recently been sent to tourists who are embarking on a cruise excursion to Nha Trang. Please feel free to contact us through email at info@vietnamimmigration.com for additional information regarding Vietnam visas for cruise tours to Nha Trang.