Entry port
Vietnam E-visa for Cruise Ships Entering Ho Chi Minh Seaport in 2023 | Applying for Vietnam E-visa for a Cruise Trip
Nowadays, traveling by cruise is a fantastic experience that many international visitors desire to have, particularly the route that includes Vietnam. Many cruises that go across Vietnam's coast may stop at different port cities along the route. Foreign passengers sometimes inquire if they need a Vietnam visa to exit the ship at these ports. How can I get a Vietnam E-visa for a cruise vacation to Ho Chi Minh City? What form of visa is appropriate in this situation? Let's go through it in this article!
1/ Do you need visa to enter Vietnam for a cruise excursion to Ho Chi Minh City in 2023?
Visa is an issue that cruise tour participants must be aware of. Only 24 nations may enter Vietnam without a visa till 2023. The following is a detailed list: https://www.vietnamimmigration.com/visa-exemption/vietnam-visa-exemption/
Foreign visitors require a visa to enter Vietnam in most situations, whether they arrive by land, air, or cruise ship. Of course, while visiting Vietnam by cruise ship, you must have a valid visa before entering Ho Chi Minh City. This visa must be acquired in advance or while you are in the cruise trip.
However, the Vietnam E-visa system is already operational. This visa is an online visa that may be applied for from anyplace that has internet connection. It makes it easier for cruise passengers to get visas to access Ho Chi Minh City's harbor.
2/ What form of Vietnam E-visa is required for a cruise to Ho Chi Minh City?
The Vietnam E-visa enables visa holders to enter the country through airports, landports, and seaports. Foreign visitors who take a cruise to Ho Chi Minh City may get an entrance permission via Vietnam E-visa. However, while applying for a Vietnam e-visa, please ensure that you choose the correct entry port.
To ensure that you are not rejected entry while departing the cruise to Vietnam, choose "Ho Chi Minh seaport" on the E-visa application form.
Vietnam E-visa is a single entry visa with a maximum validity of 30 days. Make certain that you just take the cruise for a single entry.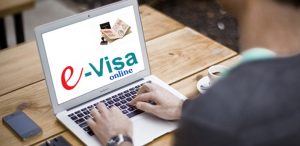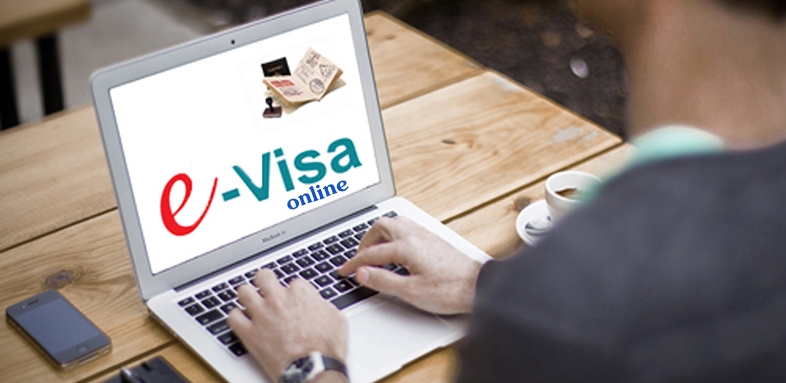 Does a cruise that stops in different cities in Vietnam count as many visits?
Many cruises along Vietnam's coast visit more than one port. Will visiting several cities in Vietnam count as one entry or numerous entries? How can they apply for several visas if they have many entries?
In reality, if the cruise ship cruises from one Vietnamese port to another, only one visit is recorded. The initial entrance seaport will be the entry port, and the last visit seaport will be the departure port. You are not need to apply for multiple entry visas. In this instance, the single entry E-visa will suffice.
3/ How can I apply for Vietnam E-visa to sail to Ho Chi Minh City in 2023?
As previously stated, the Vietnam E-visa is now accessible online. This visa may be utilized to visit Ho Chi Minh City by cruise ship, and you can quickly apply for it online.
To apply for a Vietnam E-visa for a cruise to Ho Chi Minh City, you must prepare the following documents:
Passport scan that is valid for more than six months
A personal photograph (recently taken, not wearing glasses)
Please follow the procedures below to apply for Vietnam E-visa for cruise tour:
Step 1: Go to the Vietnam E-visa application page.
To begin the visa application process online, click here. https://www.vietnamimmigration.com/apply-vietnam-visa/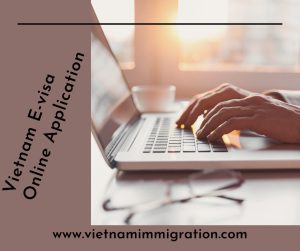 Step 2: Fill out all essential information
Select all of your personal and visa details. Please choose "travel by ship" and "Ho Chi Minh seaport" as your point of arrival.
Step 3: Upload your passport and picture
When applying for a Vietnam E-visa, you must upload the passport information page.
When applying for a Vietnam E-visa, you must supply a personal picture.
Step 4: Pay and get confirmation
You must pay the Vietnam visa cost before the visa application procedure can be finished. E-visa approval will be delivered to the email address specified on the E-visa application form after the processing period (3 working days for regular service, 1 working day for urgent service). You should double-check every information to ensure that it is accurate.
It is advised that you print the E-visa approval as a physical copy. When entering Vietnam for the first time, you must present your Vietnam E-visa.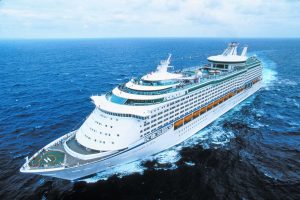 4/ A cruise ship travel guide to Ho Chi Minh City
Here are some important things to remember while sailing to Ho Chi Minh City on a cruise ship:
Keep your passport and Vietnam visa with you at all times while disembarking from the cruise ship in Vietnam.
If your cruise calls at many ports in Vietnam, you may get an entrance visa at the first port and must announce your departure at the last.
Passport and visa must be produced to border control authorities at all stops between the first and final ports of call.
Vietnam has eliminated all Covid-19 entry restrictions for all foreigners, so you do not need to present proof of vaccination or a negative Covid-19 test while taking a cruise to Vietnam.
We have just published information on Vietnam E-visa for cruise tour visitors to Ho Chi Minh City, including Vietnam visa requirements, entrance criteria, and methods for applying for a Vietnam E-visa. For more information about Vietnam visas for cruise tours to Ho Chi Minh City, please contact us at info@vietnamimmigration.com .