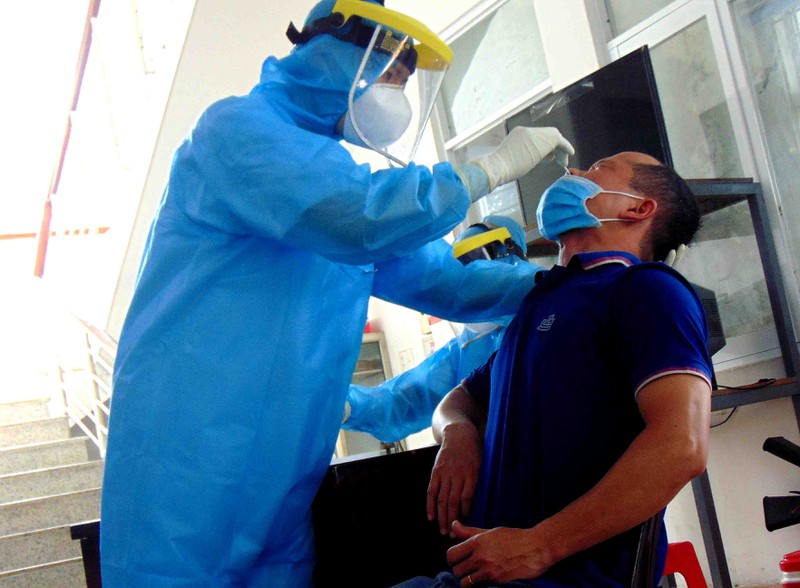 Covid-19 Testing
Where To Test Covid-19 In Thai Binh Province? Assigned Organizations For Covid-19 Testing In Vietnam
If you are finding the place to take Covid-19 test in Thai Binh, you can see detailed information below. Only the organizations which are approved by the Ministry of Health can provide Covid-19 testing services. You also can take Covid-19 test by Real-Time PCR in these addresses, and get Covid-19 test certification for personal purpose.
Address For Testing Coronavirus In Thai Binh province
Trung tâm kiểm soát bệnh tật tỉnh Thái Bình (Thai Binh CDC)
Address : 10 Hoàng Công Chất – Thành phố Thái Bình
Phone : 02273.831.722 | 02273.836.885
Email: ttcdcthaibinh@gmail.com
Website : http://cdcthaibinh.vn
How to book Covid-19 Testing before coming to the testing location?
According to the regulation of Ministry of Health, all people who have design to take Covid-19 test need to book an appointment before coming. You can contact the Covid-19 testing organization directly through phone, email, etc. they all provide the link for registration.
How long does it take for getting Covid-19 test result in Vietnam?
Normally, Covid-19 test result will be done after 8 – 24 hours. You will receive the result through email. And you can ask for negative Covid-19 test certification when you take the test. In some cases, result will come late if there are many people do the test at the same time.
Visit this link on mobile
Only from 6 USD/pp
Risky Free:
We charge service fee when your visa application is processed successfully.
Hassle-Free:
No passport send-off. No embassy queuing.
Fast:
Within 48 hours processing time.
Accessible:
100% online. Send and receive by email.
APPLY FOR VISA ON ARRIVAL VIETNAM
VietnamImmigration.com is a commercial website providing service for visa Vietnam and charge service fee. We are neither government website nor affiliated with embassy therefore our fee is higher than official fee from government.
Copyright © 2012-2022 · Vietnam Visa on Arrival. All rights reserved.